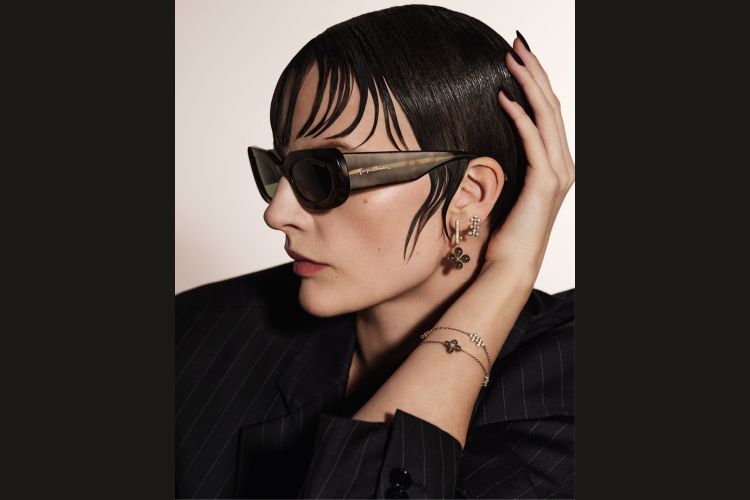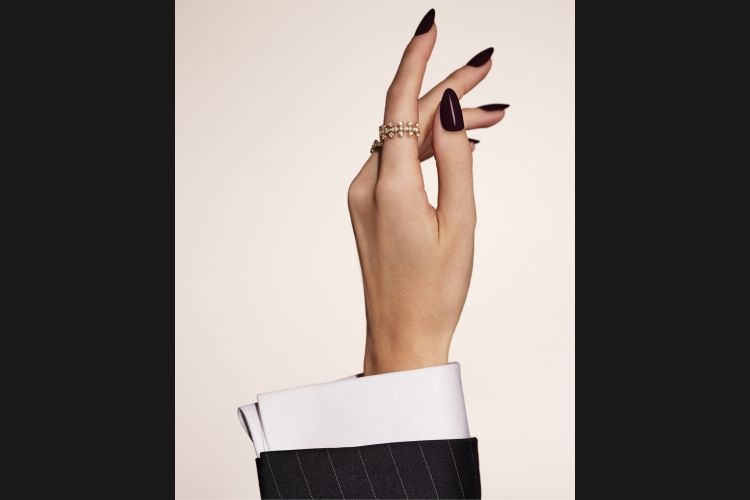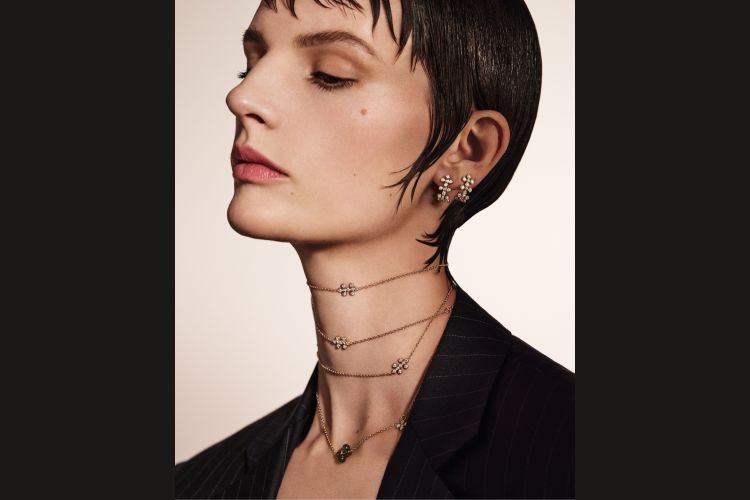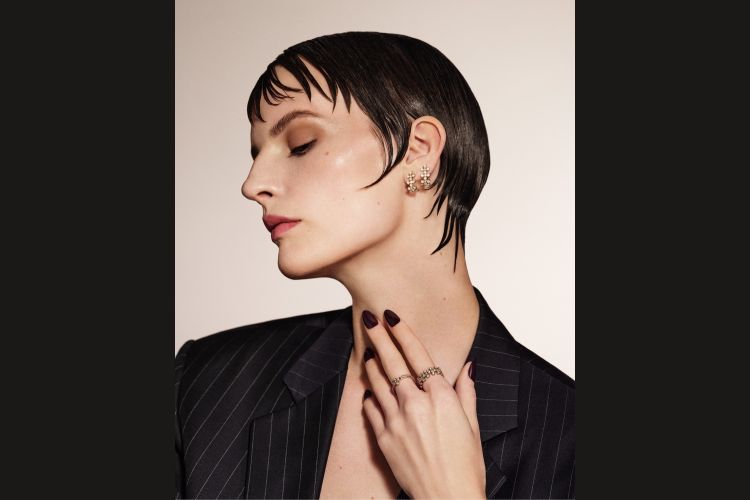 Giorgio Armani, a name synonymous with luxury and elegance, has introduced its latest fine jewelry collection for 2023, named "Gioia", drawing inspiration from the enigmatic neutral shade of "greige", a color that evokes a sense of quiet luxury.
Crafted from moonstone, diamonds, and 18-karat white gold, the Gioia line stands out with its intricate floral design. However, this is not the first time Armani has ventured into the world of fine jewelry. The brand initially launched this category in 2019, offering a range of delicate pieces, from earrings and bracelets to rings and necklaces.
The focus of the Giorgio Armani fine jewelry collection campaign is on model Sari Blomkvist, who brings the Gioia collection to life through captivating visuals captured by photographer Laura Sciacovelli.
Blomkvist is styled in a way that pays homage to the last century. Imagine a 1920s-inspired hairstyle, with short hair, tailored jackets, and chic glasses that serve as the perfect backdrop for the precious jewelry from the collection.
The Gioia collection will grace Giorgio Armani stores worldwide starting this November, adding another chapter to the brand's story in the world of fine jewelry. Previous collections, such as the Josephine line, have laid the foundation for Armani's unique blend of luxury and art.
Each piece from the Gioia collection is carefully designed and crafted with utmost precision, highlighting Armani's commitment to quality and sophistication. This collection is not just an expression of luxury, but also a testament to the art and craft of fine jewelry making.
Whether you are looking for the perfect accessory for an evening out or a unique gift for a special occasion, the Gioia collection by Giorgio Armani provides a timeless selection that meets the highest standards of elegance and style. Through the fusion of traditional craftsmanship and contemporary design, Giorgio Armani Fine Jewelry continues to define the world of luxury jewelry.