Think about the phrase "tie the knot" and you will immediately understand that it should represent a commitment to love and a desire to be with each other until death do you part.
But in the case of Tiffany & Co., it has been taken to a whole new level with their new collection #TiffanyKnot collection, a literal interpretation of the phrase in the form of precious gold jewellery accented with knots.
Tiffany & Co. new collection also pays homage to the architectural codes of New York. The Tiffany Knot collection is elegant, but with a touch of robustness - just like the Big Apple. The inspiration for this range of jewellery is the idea of ​​a "chain link", a motif that is usually seen on city streets. Metaphorically, it also represents the interconnectedness of human relations, especially in a cosmopolitan city such as New York.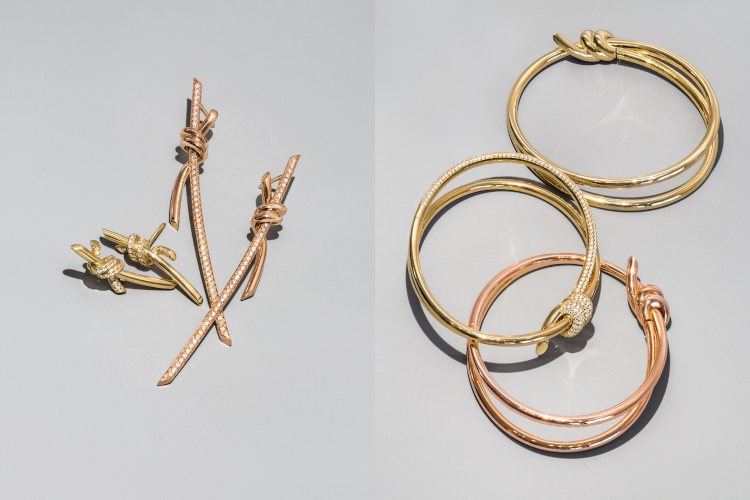 The energy and character of New York are presented through a series of designs that make up the collection such as bracelets, rings, necklaces, pendants and earrings. Cast in 18-karat yellow or rose gold, some of these beautiful creations also feature glittering diamonds.
The "knot" also hides an innovative button on the bracelets that are definitely the stars of the collection, which also allows the rest of the design to be smooth without any traces of closure. And of course, no Tiffany & Co. collection is not complete without a "hero", and that would be a fantastic necklace with a double "knot" that comes with 300 hand-set diamonds. A new icon for a new generation of lovers, especially when it comes to bonding.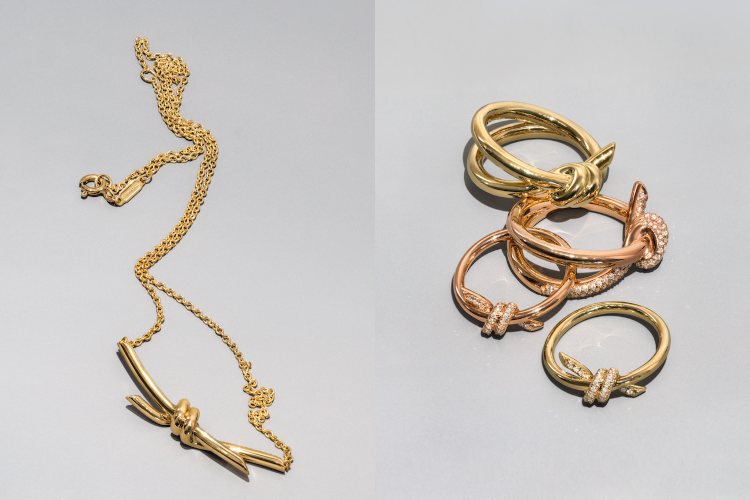 "Tiffany Knot reflects the strict standards that drive the house's constant search for innovation in design, rigor of form and precision of proportions," the brand said in a statement.
The Tiffany Knot collection is now available on the Tiffany & Co. website.