Dior was one of the few fashion houses to launch elegant water bottles a few seasons back.
Complete with the #DiorOblique motif laser-etched onto the stainless steel, the Dior Aqua bottle came in a 500ml size, which was a bit too bulky for some. Given the fact that bags have been getting smaller lately, it is logical that accessories should be smaller as well.
Realizing this, Dior launches the new Dior Aqua mug, 13.5 cm high and 7.1 cm wide, with a capacity of 350 ml that is perfect for a quick afternoon outing. Made of stainless steel, the mug has an airtight lid that prevents leaks and allows for easy portability.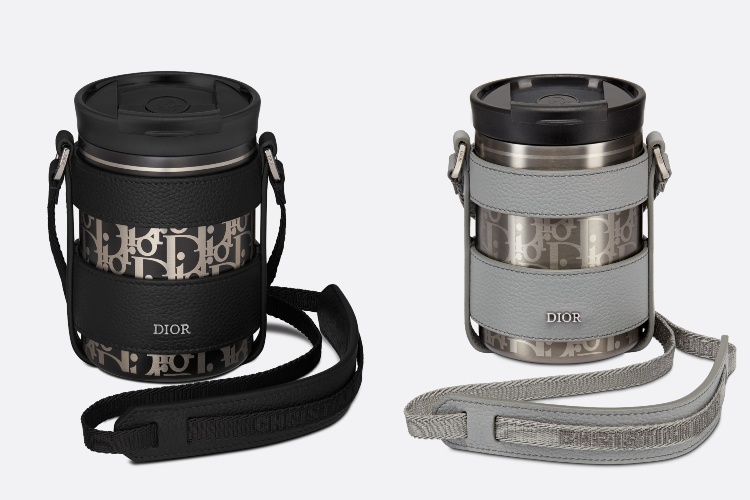 The practical accessory even comes with its own leather holder and strap for carrying over the shoulder or across the body.
The Dior Aqua mugs are available in Black and Dior Grey, with matching leather accents to complete their luxurious look. In addition to hot drinks, these mugs also work well for soups, making them a functional "accessory" to take with you when you head to work.