The force is strong in this luxury Texas villa…
Known to many as "Darth Vader House", this interesting villa is epic and dominant, and comes with a multi-million price that perfectly follows its appearance. Built a short time ago, in a galaxy not so far away - in Houston, around 1992, the two-story villa has a magnificent, angular silhouette that reminds us of The Executor, Darth Vader's ship, as well as his infamous TIE Fighter and Death Star.
The villa is located on a large estate in the prestigious West University Street and offers an amazing 700 square meters of living space. With a contemporary style throughout its interior, it is characterized by a fluid open plan space and massive windows that let in an ideal amount of natural light.
In the heart of this home is an interesting atrium, complete with a lowered, neon-lit loggia and dual staircase. In addition, the villa offers four generously designed bedrooms, five full bathrooms, an office, a dining room and a kitchen, with worktops created from natural stone.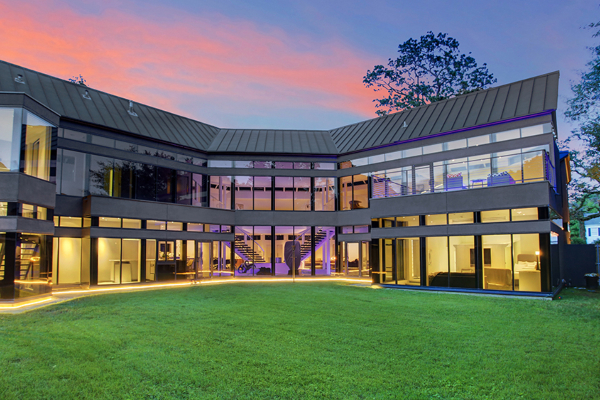 The furniture and artistic details of this villa carefully follow a line that shares an elegant, modern and abstract style - here are bulky structures, combined with staunch wooden tables and consoles.
The exterior, meanwhile, features large and perfectly landscaped grassy areas, which can be decorated with seating furniture or a swimming pool. The property also comes with a four-car garage, where you can park your spare Imperial Star Destroyers or store your lightsabers.
As expected, but also emphasized at the very beginning of the text, this villa is not cheap at all - its price is 4.3 million dollars!