Comfort meets high fashion!
After the pandemic, the fashion world is mostly divided into two camps when it comes to dressing - comfort or glamor. The first is the result of a penchant for slippers and comfy clothes we got used to during quarantine, while the second is ready to return to a 'normal' life that requires high heels and all the other modern pieces of our wardrobe that have long been in the closet.
Both the SS22 and AW22 seasons have proven that the fashion world is still very divided along these lines, but one very exciting collaboration is here to finally bridge the gap - Manolo Blahnik and Birkenstock.
Earlier this year, the cult Spanish designer Manolo Blahnik joined forces with the always reliable Birkenstock brand to create a shoe collection that combines high fashion, luxury and creative flair with quality and function.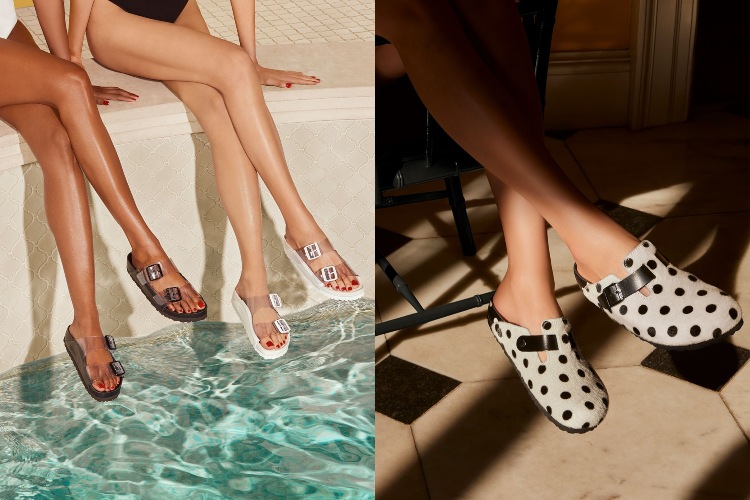 The collection featured classic Arizona and Boston slippers made of rich plush in jewel tones with embellished buttons and, not surprisingly, the entire line sold out in a matter of hours. Those who missed the first collection are since then trying to get a pair of slippers, while the resale prices reach more than 1,000 pounds.
The good news is that the design duo has now announced the second collection from their collaboration and it will appear in stores and on the brand's websites on June 23rd.
Fortunately, we got a brief overview of the new styles and we are pretty sure that these slippers will be a hit in the summer. This time, it is a purely monochrome affair with polka dots, luxurious details and modern transparent PVC, perfect for lounging by the pool and for combining with fluttery dresses during warm summer evenings.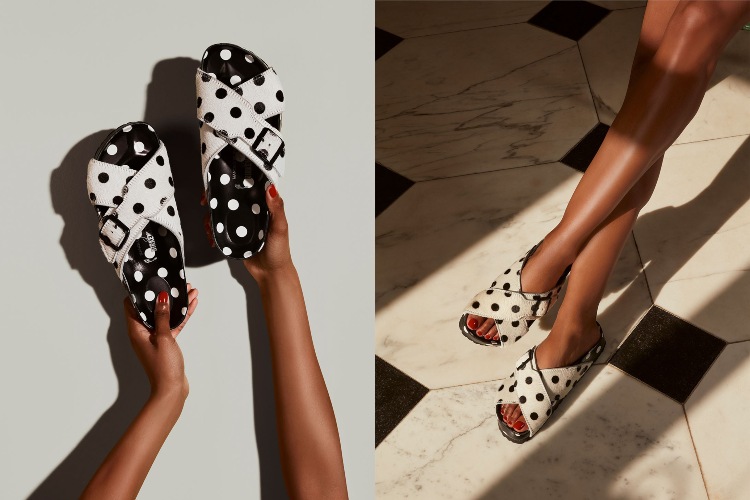 The collection features a total of four styles, including Birkenstock Arizona and Boston clogs. Arizona slippers have been given PVC makeover in white and black, perfect for days at the pool or beach, while clogs arrive with black and white polka dots, which can also be seen on the new Rodra sandals. Each silhouette is complemented by recognizable Birkenstock details - buckles on the upper part and straps.