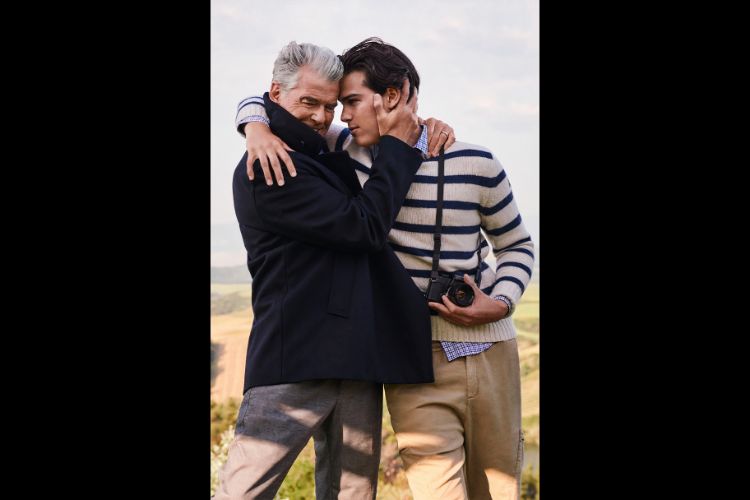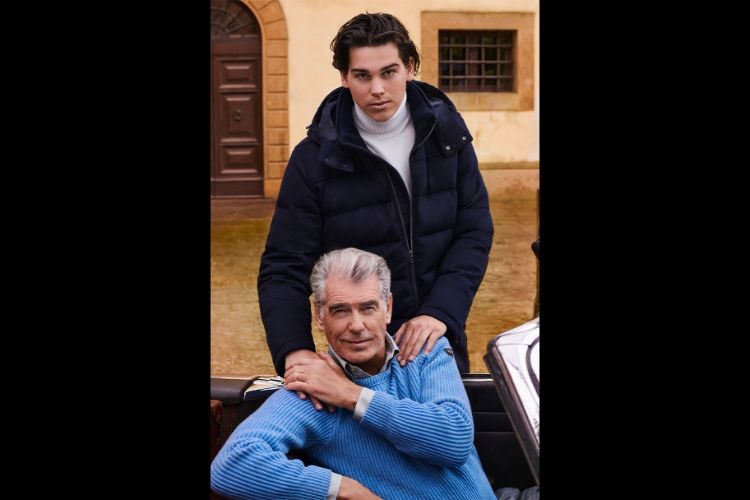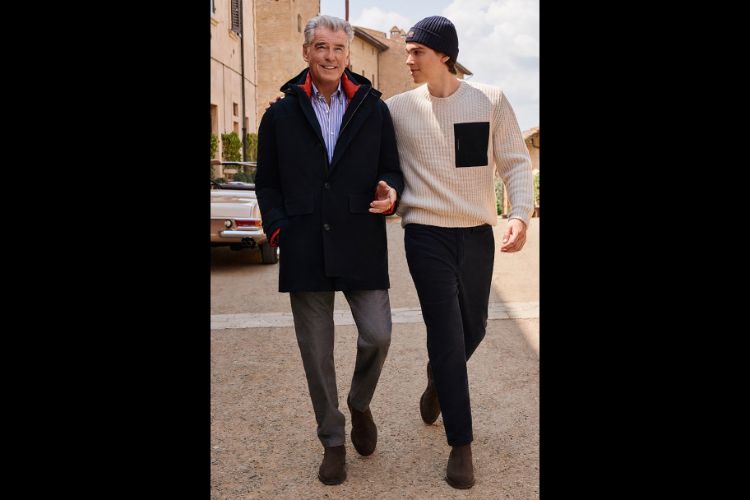 The Paul & Shark campaign for the fall-winter 2023 season tells a story enriched with the warmth of family bonds and elegance, with none other than Pierce and Paris Brosnan taking the lead roles...
Following in Vanderloos' footsteps from the previous season, the Brosnan men wear coordinated chocolate brown suede boots, subtly emphasizing the unity of their relationship as they traverse the Tuscan hills.
The campaign, titled "A Father and Son Story," was captured through the lens of Gianpaolo Sgura, expertly capturing the essence of the season and the intimacy between father and son. The Tuscan backdrop becomes a distinct character, amplifying the allure of the latest creations from the Paul & Shark brand.
As brand ambassadors, Pierce Brosnan guides his son Paris through the narrow cobblestone streets, both dressed in comfortable knitted pieces, classic outerwear, and elegant shirts chosen by stylist Anna Dello Russo. The landscape and outfits evoke a timeless feeling, as if the Brosnan men have stepped into a world where fashion and family bonds are the foundation of existence.
The Paul & Shark advertising campaign for fall-winter 2023 is a narrative that reflects the brand's core values. This fashion label has always been about more than just clothing; it's about the stories we tell and the relationships we nurture. The Brosnans, in their impeccably coordinated looks, embody this ethos, inviting us to explore the collection and way of life.
The campaign serves as a reminder that fashion, in its finest form, is a shared experience, a dialogue between generations, set against the backdrop of a world waiting to be discovered.