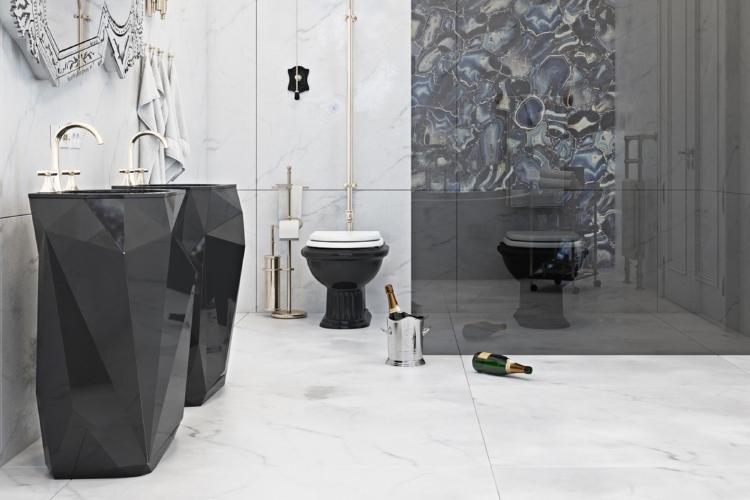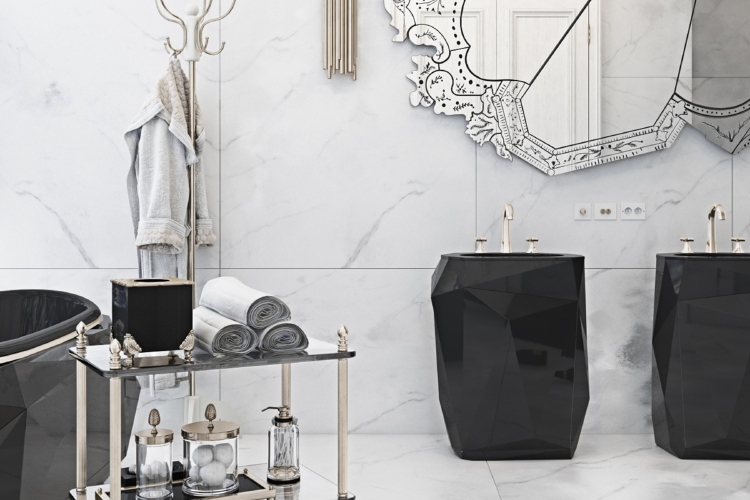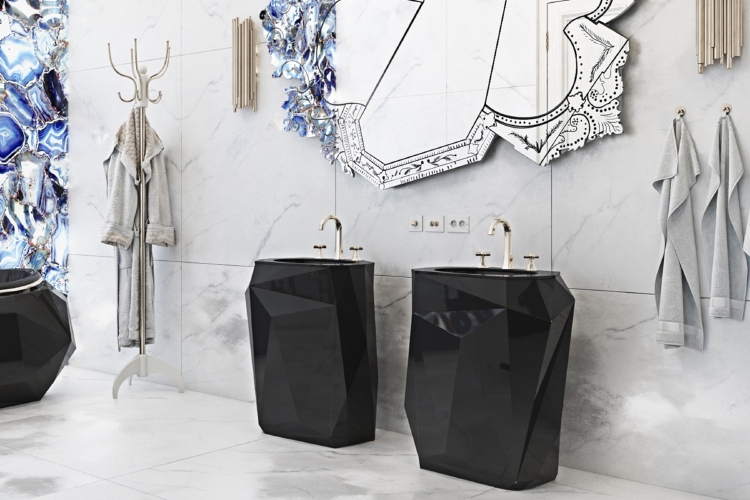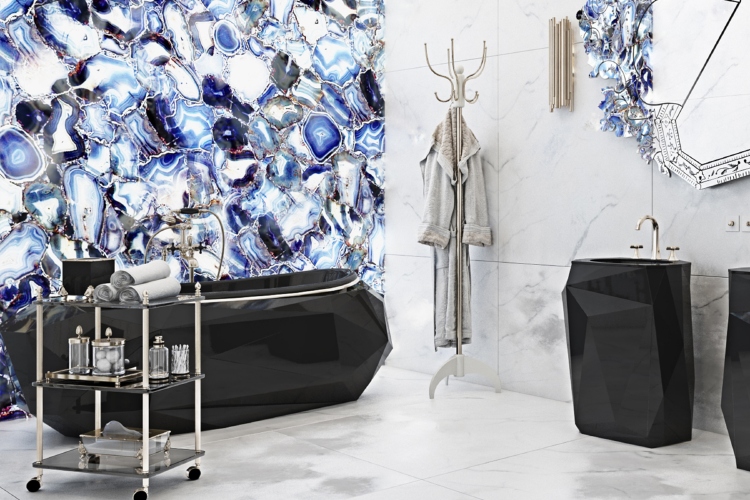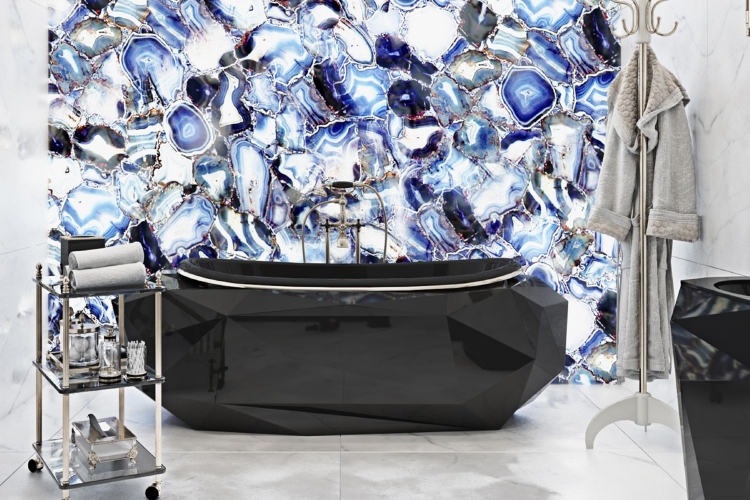 Ukrainian designers Vitaliy Yorov and Iryna Dzhemesiuk recently reshaped this exclusive residence, infusing every room with added luxury, glamour, and sophistication...
This aesthetic simply has to be described as such. Committed to creating beautiful ambiences and a comfortable environment for each of their clients, this bathroom design was carefully developed according to the tastes and desires of the owners.
The bathroom was one of the rooms the designers had the opportunity to transform, using their imagination to merge different styles, shapes, and materials and create a contemporary experience in such an intimate part of the house. A key touch of luxury in this space was the combination of pieces from renowned brands Maison Valentina and Boca do Lobo.
This redesign did not just change the look of the space but created an ambiance synonymous with luxury, comfort, and sophistication. Every room now shines with a new glow, and the bathroom is no exception. The designers managed to create harmony between different elements, generating an environment that reflects the personal stamp of the residence's owner.
This transformation is an example of the designers' dedication to turning their clients' visions into reality and creating a space that reflects their style and taste. The overall result is simply astonishing and further proof that the art of design and luxury can produce a space that exceeds all expectations.