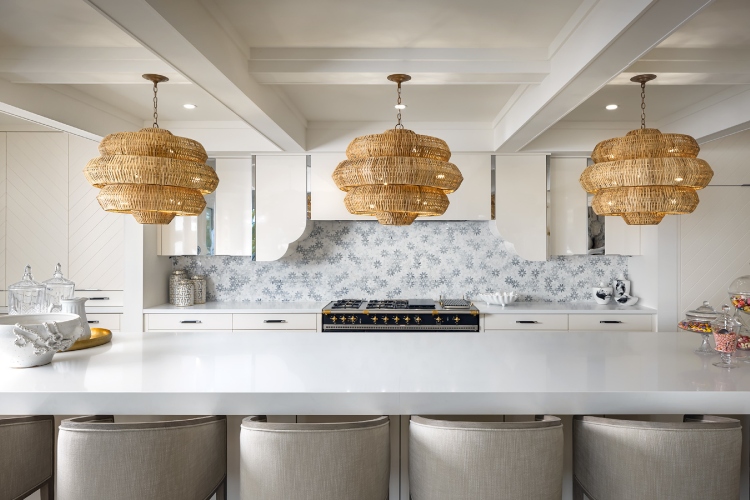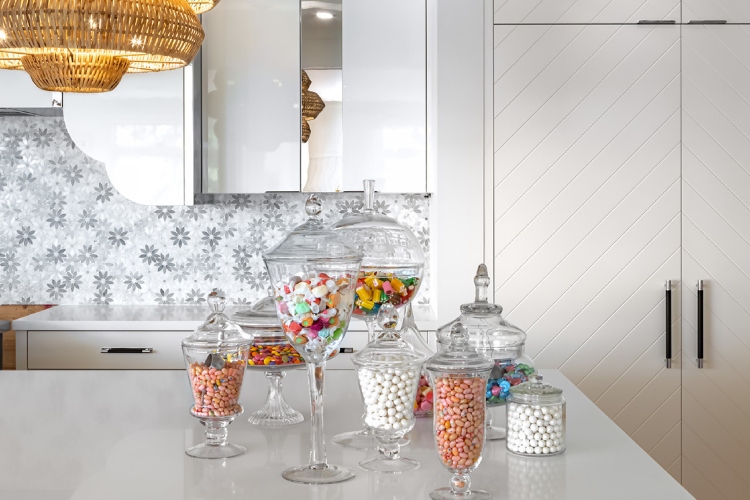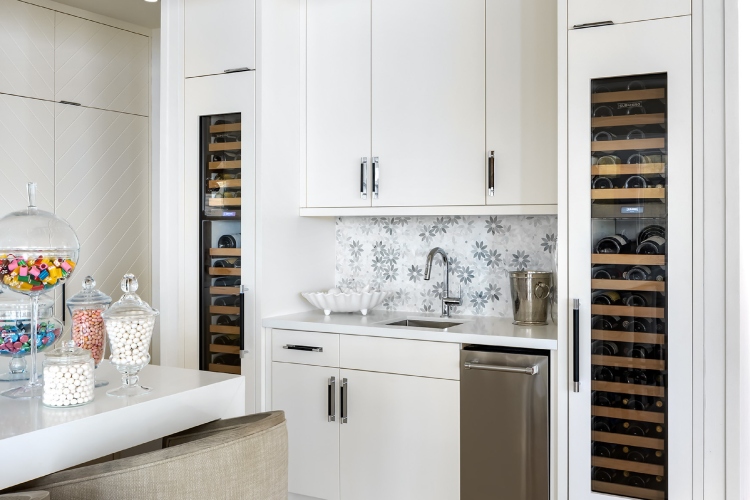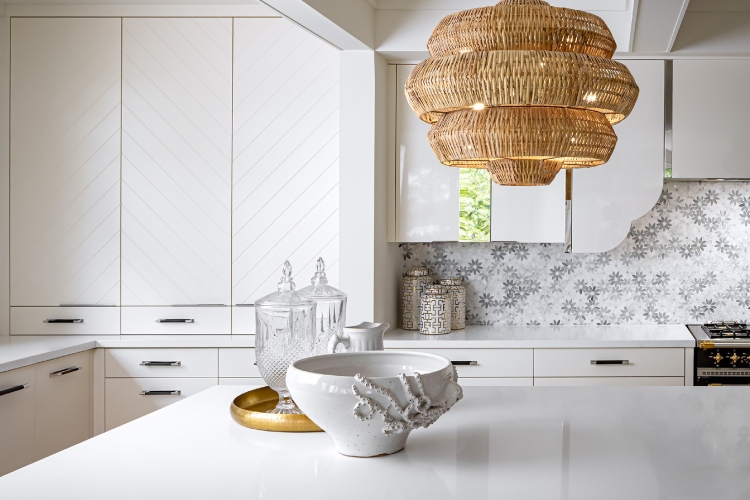 Cameo Kitchens has partnered with interior designer Lori Morris to create a new kitchen for their client...
With the exceptional craftsmanship of the Cameo Kitchens team and the incredible design talents of Lori Morris, they have formed a dream team to create the kitchen you've always dreamed of. Both Cameo and Morris prioritize their clients' individual tastes and pay attention to detail to ensure their satisfaction.
The new kitchen designed by Cameo Kitchens was part of an extensive redesign within Lori Morris's design project. The exceptional precision work of the Cameo Kitchens craftsmen harmonized with the modern and chic house design envisioned by Morris for this transformation.
"Our designs are carefully curated creations, marrying form and function with every detail selected for its ability to infuse luxury and exceptional performance into every aspect of the space. The design for this kitchen fulfills functional needs for a busy family while providing a luxurious experience even for the most discerning chef," says Morris. "My love for nature, classical architecture, and haute couture fashion has always inspired my designs. This kitchen in a family home was no exception. Clean lines with soft, sophisticated palettes reflect the sense of tranquility offered by the lakeside location, while the luxurious material choices elevate the look and feel of every surface."
What sets this kitchen apart is the preservation of an elegant, contemporary profile in a white monochromatic palette for the elements and countertops. "Patterned ceramic wall panels and light oak floors introduce textural interest with elegance," Morris explains.
"We are extremely honored to have worked with Lori Morris in creating the perfect kitchen for our clients. Lori and I understand how people live in their homes, and we believe in using only the highest quality materials to ensure that the sense of luxury is never lost," says Marvan Rizek, founder and chief designer of Cameo Kitchens and Fine Cabinetry. "What makes this collaboration perfect is our dedication to meeting our clients' needs, and I can confidently say that we go above and beyond to turn their visions into reality."