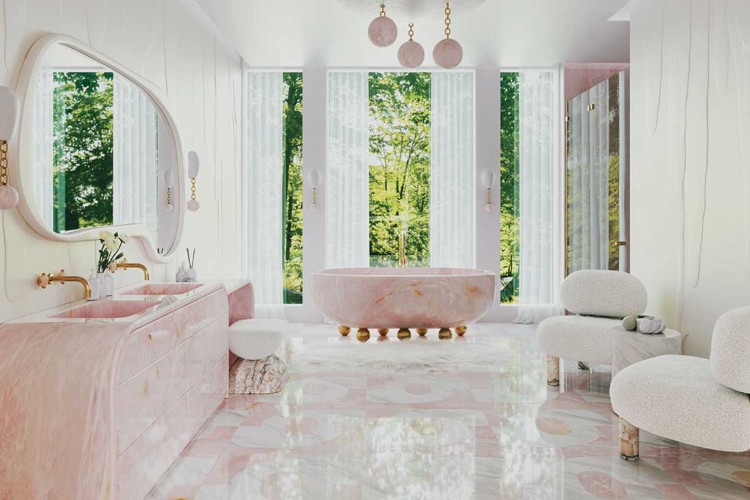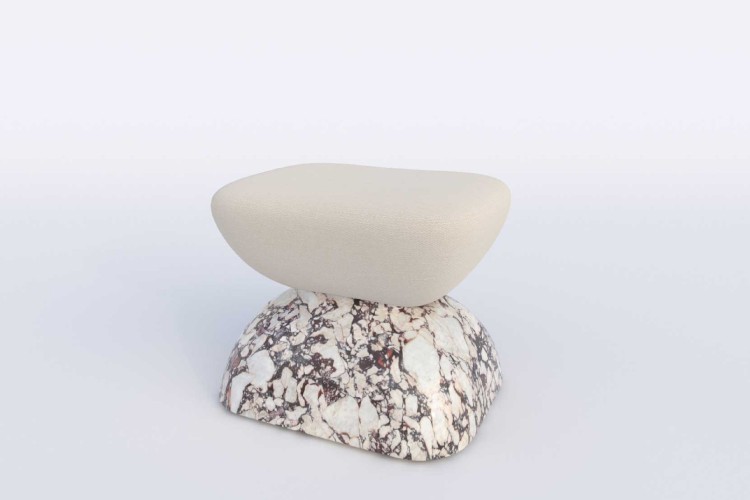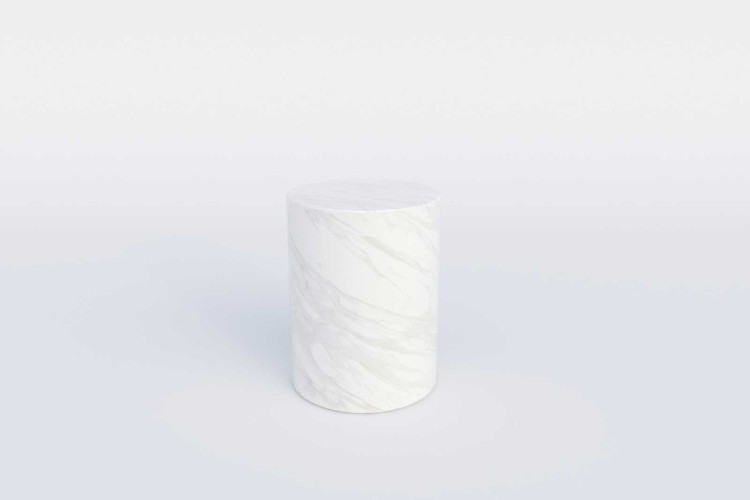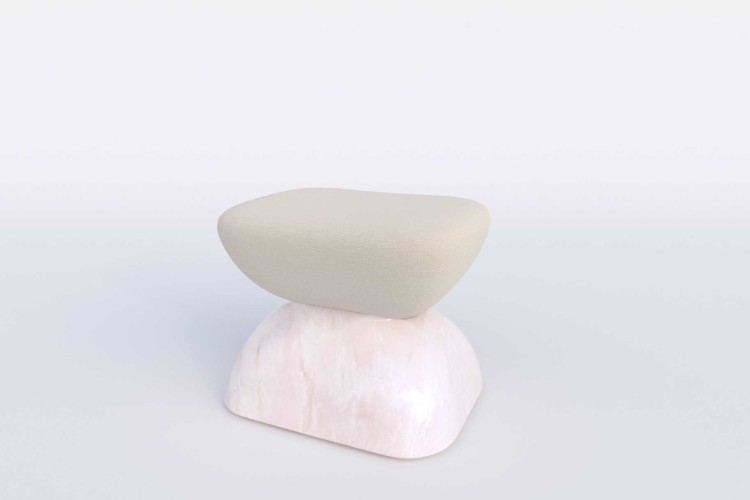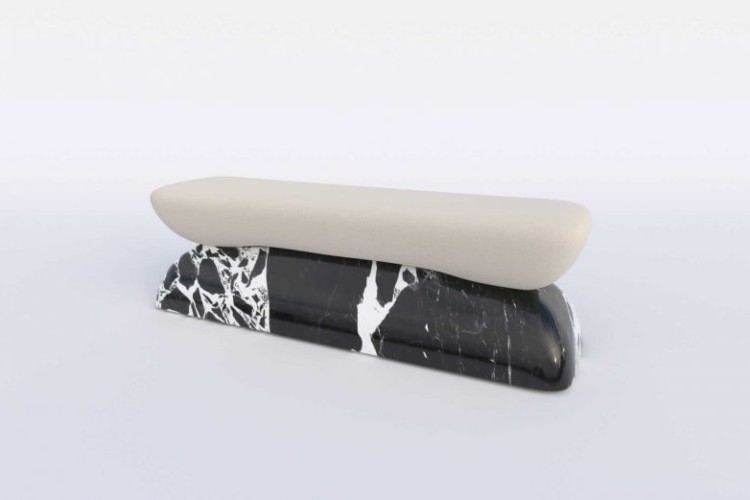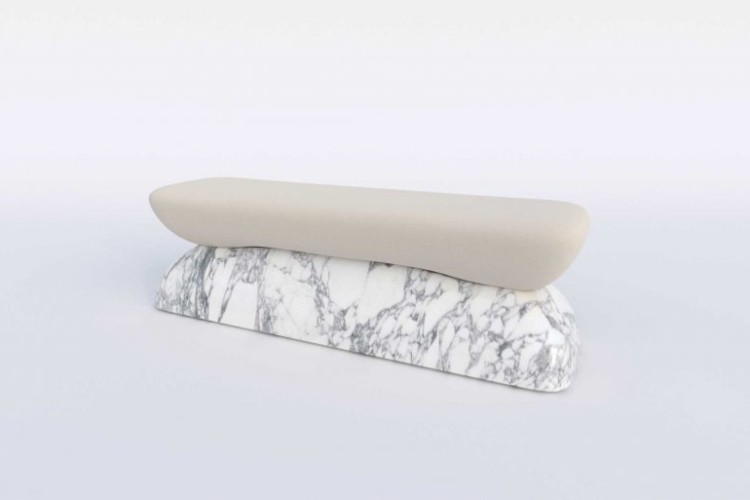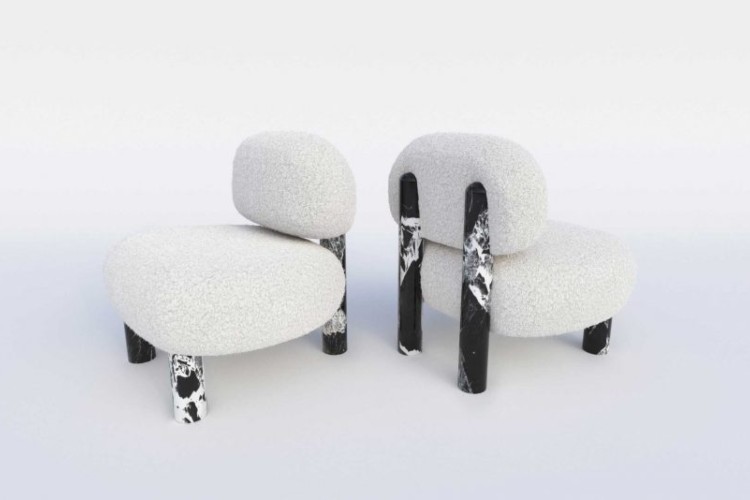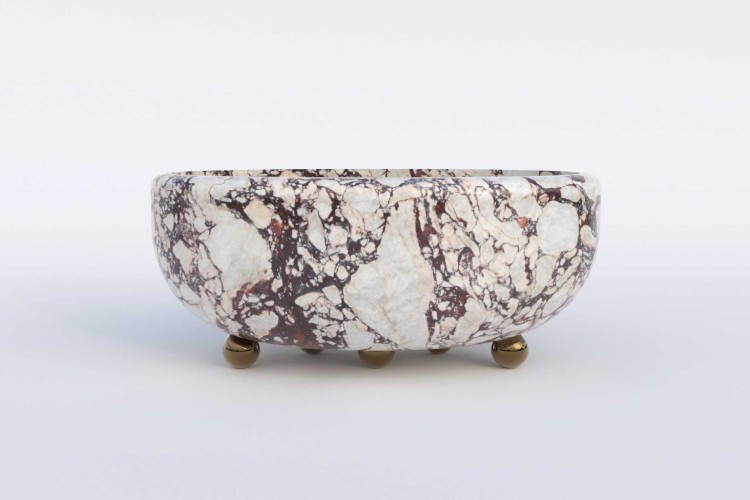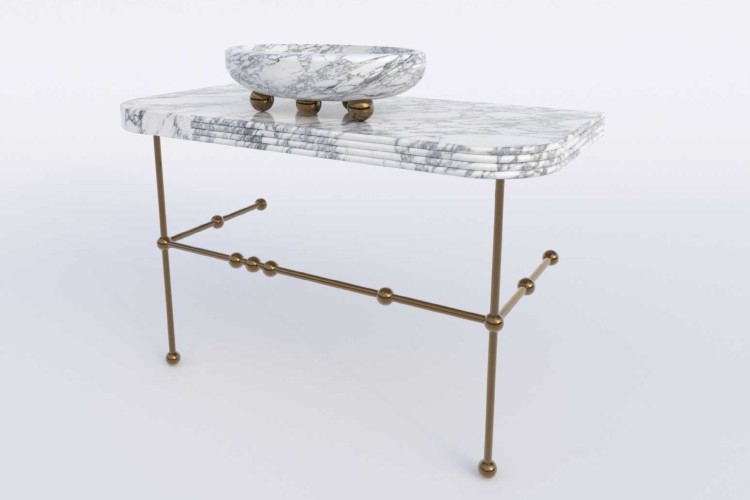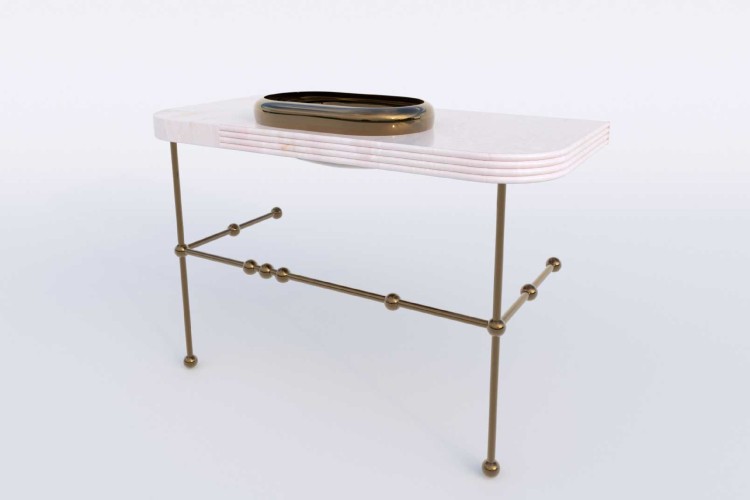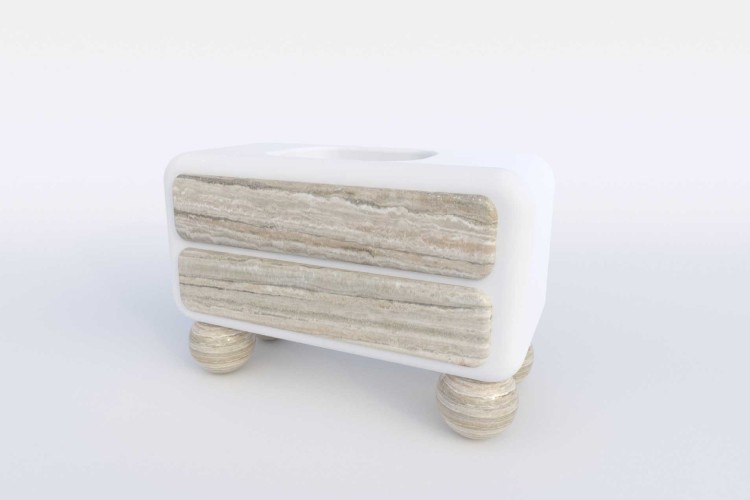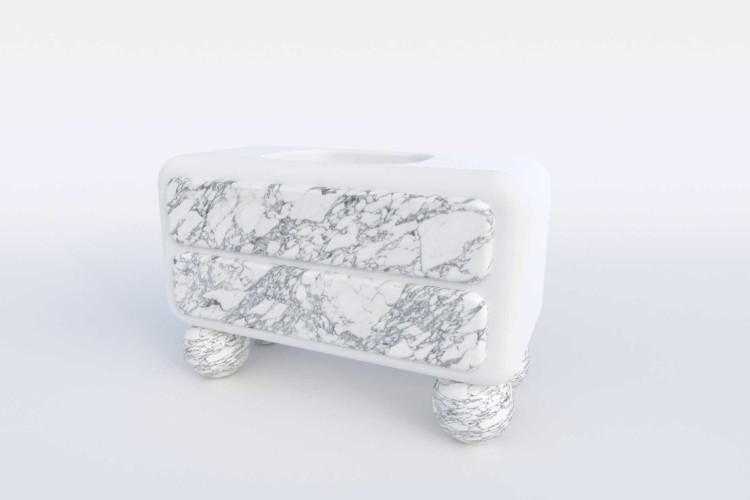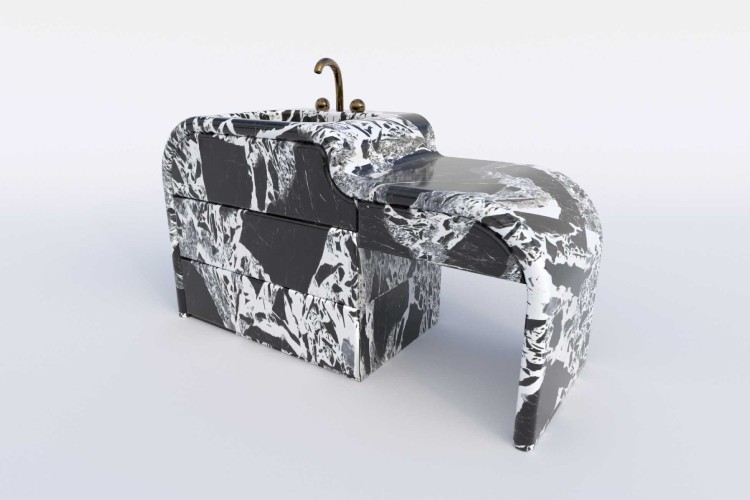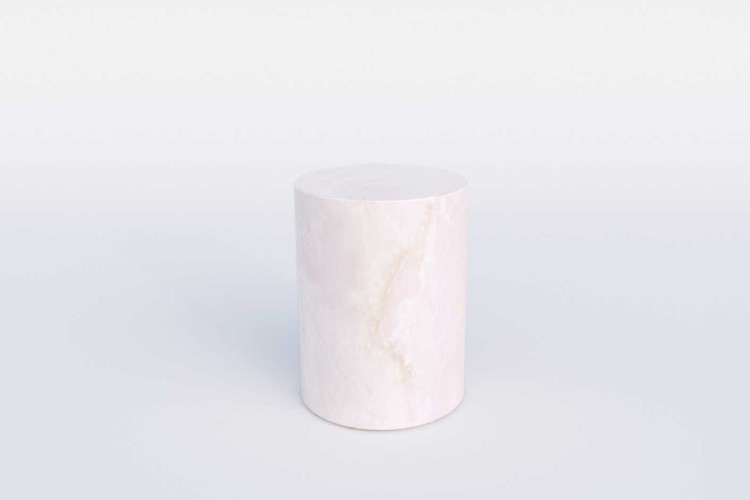 ABC Stone is venturing into the world of furniture and has chosen interior designer Cara Woodhouse as their first collaborator for their new space...
This is how the Classic Rock collection was born, the first partnership for the two brands. In it you will find nine pieces in five marble colours - Grand Antique, Calacatta Viola, Arabescato Corchia, Pink Onix and Silver Travertine. When combined with Italian stone blocks, raw meets refined.
In fact, the collection is an ode to Wodehouse's personal obsession with stone. "Each piece definitely has a bit of my signature design style, which is very curved and raised. I'm always drawn to circular and rounded rather than sharp edges. For me, it's more attractive and it's a luxurious moment with a soft feel," she shared.
The rock and roll theme contrasts the playfulness of the music with elements of real rock. The freestanding Rock & Roll tub is probably the biggest statement, with floor-to-top marble and solid brass legs. Both Rolling Stones and Solid Sound sinks are incredibly chic in their functions. Two other sinks – Brass on Marble Styx and Brass on Brass Styx – combine the rounded elements and hard corners of their surfaces. Part of the collection are pieces that could find a home outside the bathroom. The Soft Rock marble chair, Rock Out club and Rock Out stool use soft and hard mixed materials to showcase a stylish aesthetic. Ultimately, the Beat Side Table is a great companion to almost all of the aforementioned pieces as it continues the conversation between the materials.
Lyndsey Belle Tyler, vice president of marketing and creative director at ABC Stone, said, "Cara brought such a fun, instinctive spirit to the process. She just worked with the idea and we ended up with something that really clarifies the magic of stone as an element and highlights its transformative qualities. This collection is literally rock art. We want those who integrate these pieces into their projects and spaces to understand that they are investing in a custom sculptural object meant to evoke wonder and joy. No two pieces will ever be the same, because the stone from which it is made will never be the same."