As the sun sets earlier and temperatures drop, Edelweiss, a British piano maker, has taken on an Olympic mission: to create its own Sun.
The result of their work is the magnificent Solis, a piano inspired by the solar panoramas of California that imitates the awakening of the star of the same name. Solis is much more than an instrument - it is an artistic, lavish and unique feat.
Solis recently conquered the premises of its new nest, the house of a wealthy Los Angeles client, obviously an art lover... This very happy owner can boast that he gave himself a unique present, which is exclusive and unrepeatable, and created in collaboration with the Cambridgienne branch in Edelweiss, as a masterpiece made to measure by Mark Norman, the creative director of the English manufacturer.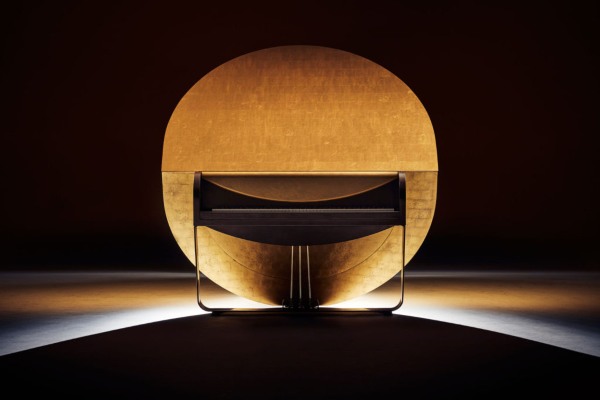 To replicate the wavy reflection of the star, the surface of the Solis piano is a union of two materials. Mark Norman admitted that he fell in love with Heirloom bronze, patinated and decorated with 23.5-carat gold leaf.
Solis is not only a separate miracle, but above all it is specially designed to fit into the decor of the future owner. All Edelweiss custom creations start from an analysis of the client's interior to provide the most aesthetically pleasing piece possible.
In addition, the permanent lines of the Edelweiss brand are equally unique: Signet, Flugel and Klavier. At the request of the future owner, the manufacturer can also offer them a self-playing function. Thanks to this, the piano will be able to replicate more than a hundred popular songs as classics in a completely autonomous way.