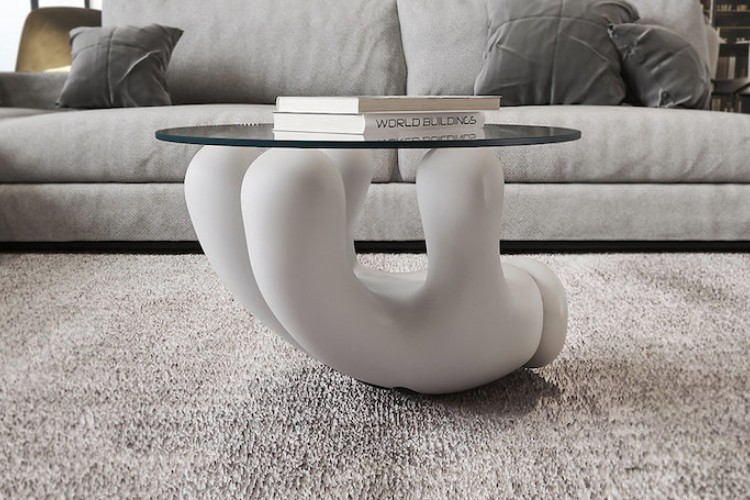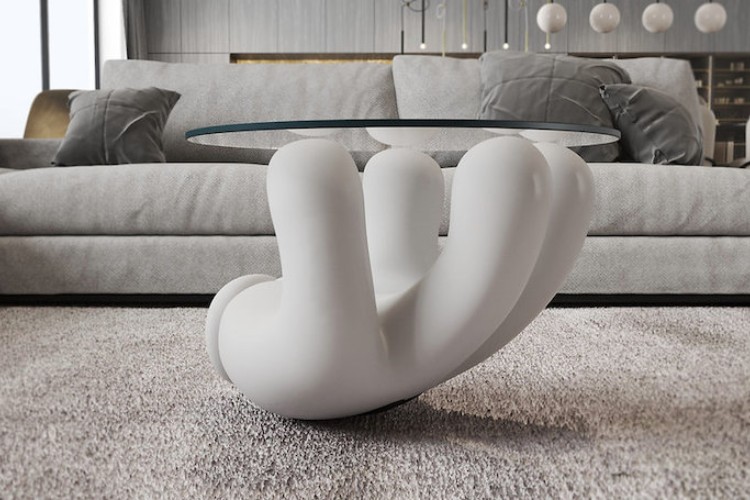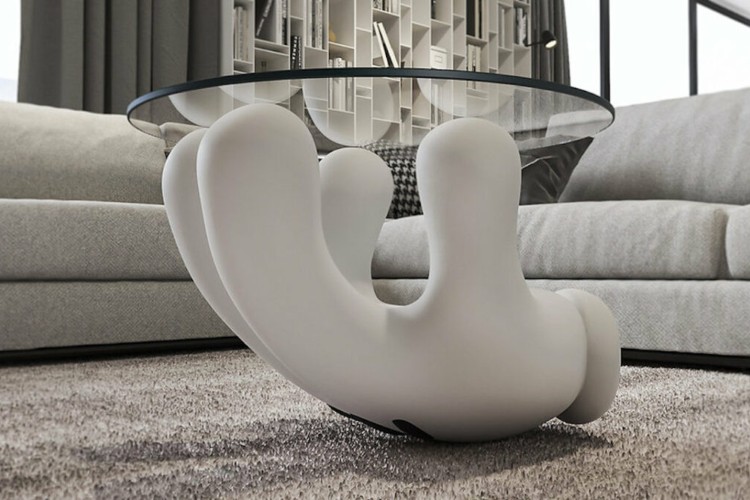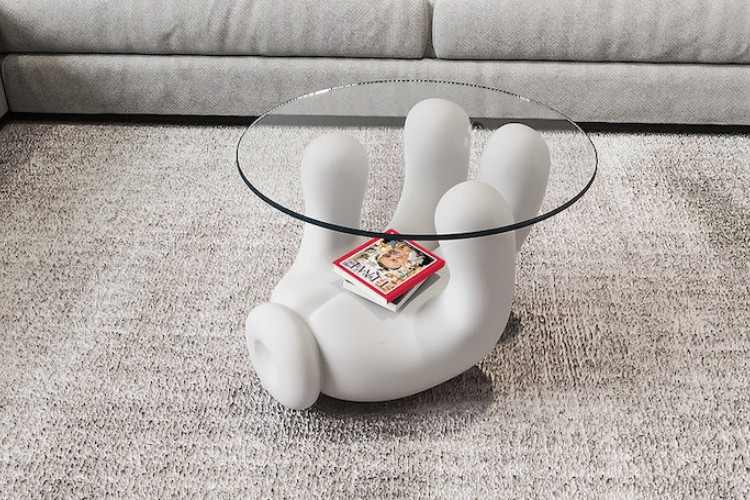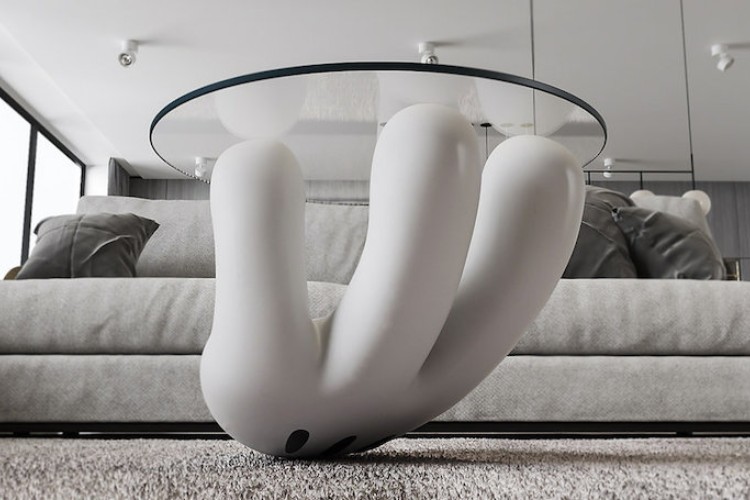 Renowned designers Mousarris and Yoni Alter return to the scene with their latest collaboration, Voila! coffee table.
The coffee table has a hand-shaped base inspired by Mickey Mouse's iconic white glove with a crystal-clear glass top. Following the successful launch of their now sold out Squishies table, this collaboration brings a minimalist and fun table design to your living room.
Voila! coffee table is a stunning piece of furniture with its hand-shaped design. The hand-sculpted base is beautifully rendered in resin with three fingers and a thumb holding the glass plate, which is precisely cut to ensure a perfect fit with the unique base.
Another thing that makes this coffee table attractive is its limited-edition status, with only 100 pieces available. With a price of €7,000.00, it is a luxury item that is not available to everyone.
However, this exceptional piece of furniture comes with an exclusive certificate of authenticity, stamped and signed by both Mousarris and Yoni Alter. If you want to add a touch of whimsy and playfulness to your living room with stylish furniture, Voila! a coffee table is a great choice.