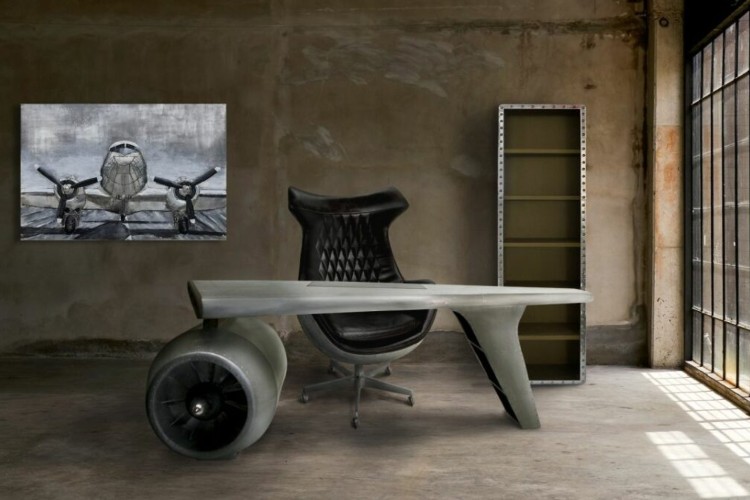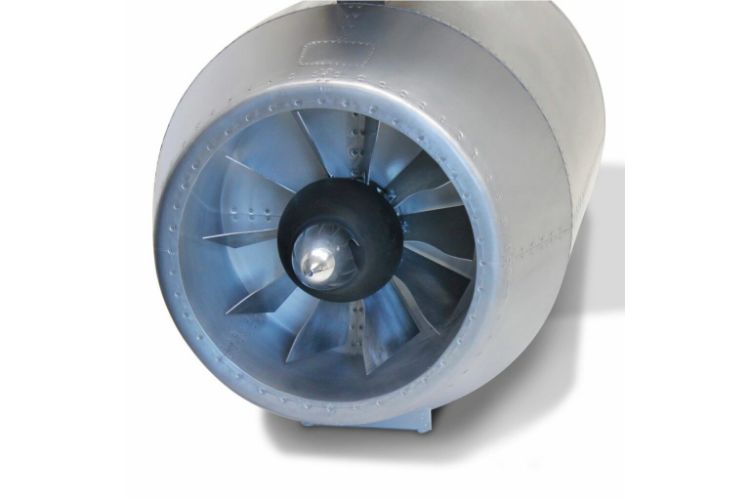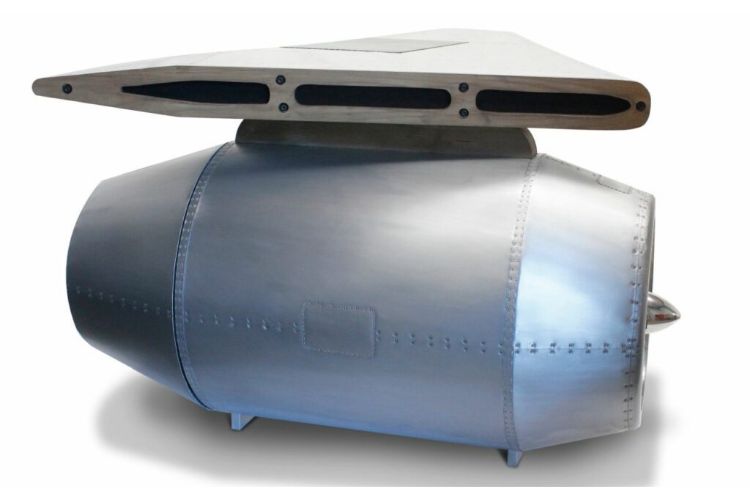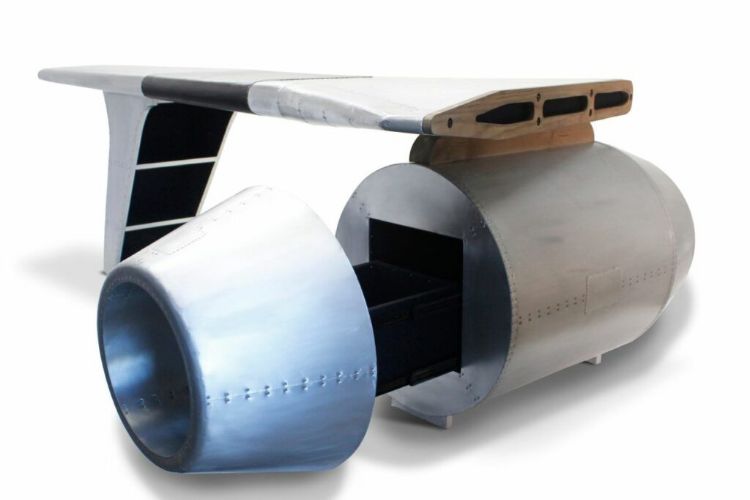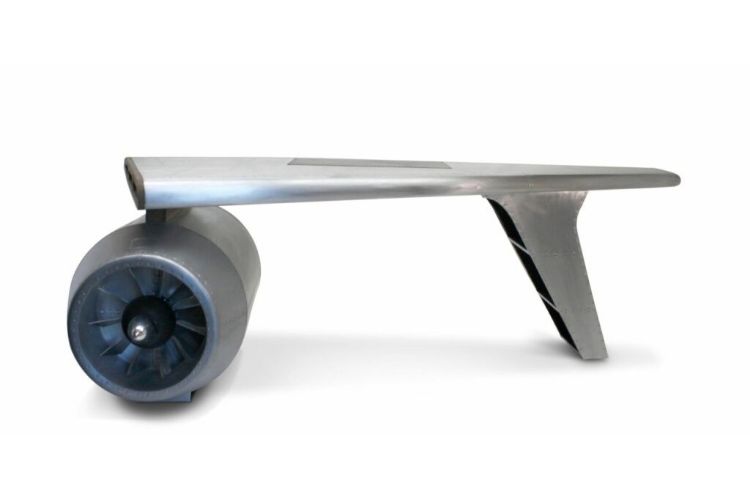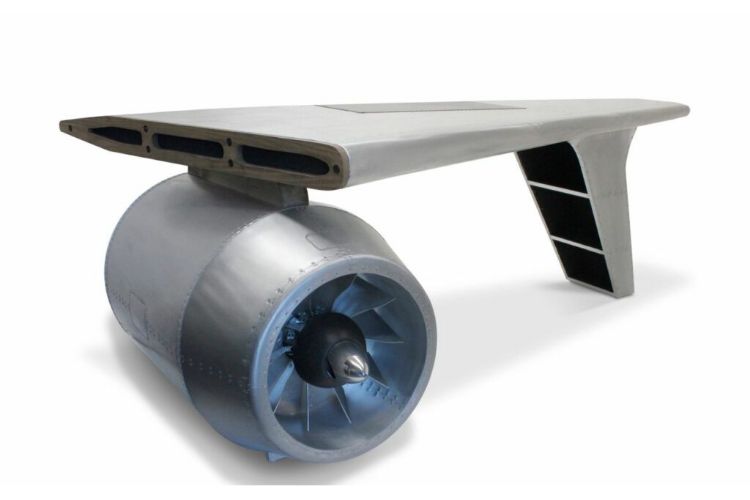 The scratch-resistant, aluminium-coated table is easily the centre of attention...
While we've covered quite a bit on the subject of furniture over the past few years, it's pretty rare to come across pieces that draw as much attention as those inspired by airplanes. Such furniture immediately reaches the centre of our attention, creating a very strong first impression, as well as every second impression.
Called the Aviator Executive Desk, this piece of furniture that we are paying attention to today measures 243 cm in width and 78 cm in height. Consisting of an aluminium jet engine and wings in its basic structure, this spacious desk is ideal for offices and can even add focus to your study at home.
However, it's not your typical desk that's created from airplane parts, it's actually built from the ground up. Inspired by vintage fighter jets, it carries an edgy vibe that takes your breath away. Made of aluminium aircraft panels covering a solid wood frame, it combines aesthetics and strength.
Set on a single leg and jet engine, the desk is masterfully handcrafted to present a unique piece of furniture. In the pictures, you can easily see the stainless-steel screws along the seams of the satin aluminium fairing that simulate the rivets of old aircraft. In case you want to do some paperwork, the desk surface features a black leather writing pad with fine studded nails, offering a user-centric design.
The black upholstery fabric extends throughout the table as it also covers the drawers with smooth glides. Speaking of drawers, the desk has an open drawer inside the jet engine, which can ideally function as a secret compartment. In addition, there are three shelves inside the smaller base that can be used to store small and large accessories. The desk is currently available for purchase on the Rustic Deco website and costs around $9,000.