Sygnard is not such a well-known Swiss brand, however, the furniture it produces is bold and eye-catching.
Combining old design and new technology has been a long-standing mantra for this design brand. Keeping balance and comfort in mind, they bring the Odeon sofa into our homes.
We have seen many sofa designs in the past. Some of them are most suitable for a luxurious family life, some are for singles, while others serve as an alternative to save space. Odeon sofa is for everyone!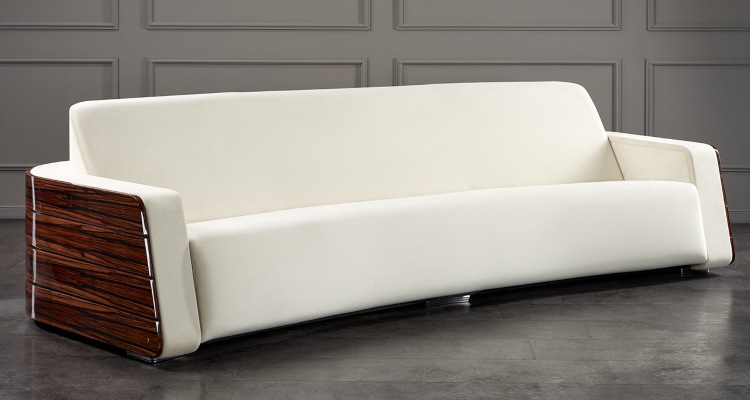 Whether you live alone or with a large family, this sofa will be ideal for you. You can place it in the hallway, in the living room and even in your office.
Its' strong and exciting design makes the sofa look like it is floating in the air, although it is firmly anchored with steel legs, and it is made of Acassar ebony or Zebrno wood and Amara ebony.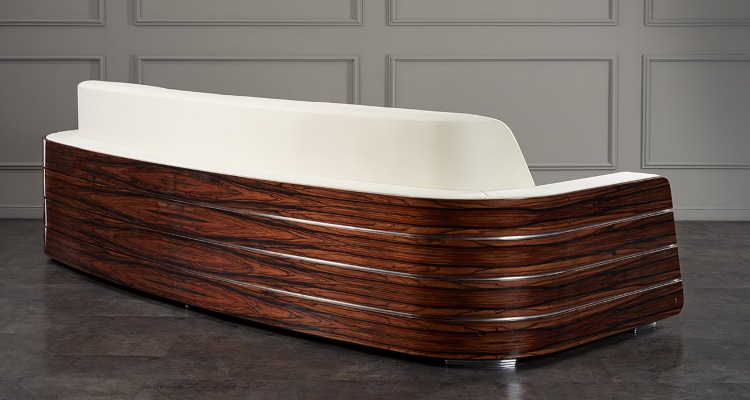 The beautiful wood is enriched with a layer of high-gloss varnish, while the metal strips on the back contribute to the beauty of the wood and give a feeling of lightness to the furniture.
Available in a range of colours, this sofa is the perfect piece of furniture for any room and can be yours for $ 18,400.