The first edition of the event devoted to Italian designs and finishes for interior architecture proves a huge success.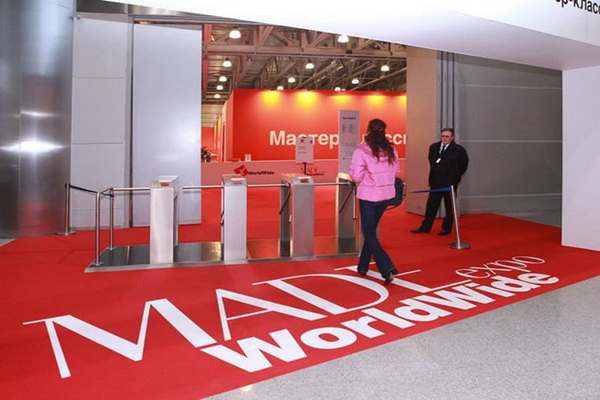 Despite early misgivings due to the challenging socio-political situation in Russia, the first edition of MADE expo WorldWide has been a huge success, attracting visitors keen to check out the highly targeted, top-notch offerings on display as part of the Saloni WorldWide show.
Trade operators and trade journalists who have been attending the Saloni shows for the last ten years turned up in droves to explore the interior design solutions proposed by 66 leading Italian manufacturers in the following sectors: floor and wall coverings in ceramic, stone and other materials; interior and main entrance doors; furniture handles; paint, stucco and interior decorative materials; walls and partitions, false ceilings; windows and façades.
The first MADE expo WorldWide show has arguably made a splash, running concomitantly and in synergy with Saloni WorldWide, the Italian furniture and furnishings fair now in its tenth year that has become the go-to event for Russian architects and interior designers, as evidenced by the 40,483 registered trade visitors and journalists in attendance.
"I am very happy with this first edition, which shone the promotional spotlight squarely on Italian products for the interior architecture sector in a market that is increasingly attracted by our incredibly high quality. There is of course a long way to go, but we are definitely heading in the right direction and will continue along this path to ensure that Italian manufacturers gain the visibility they deserve from this unique opportunity."