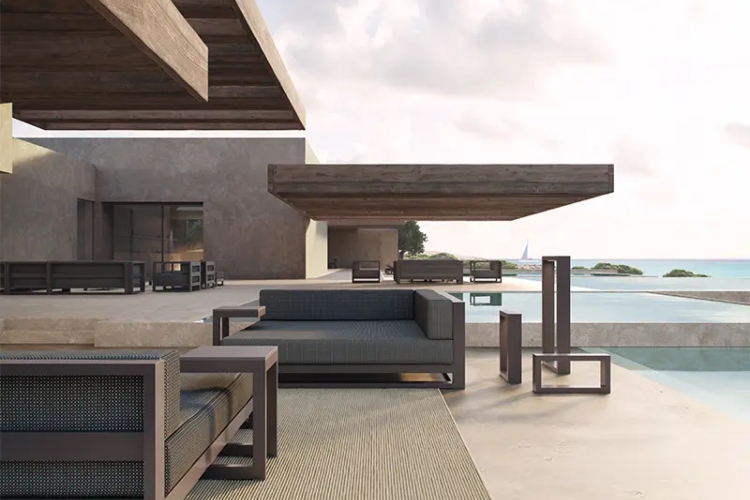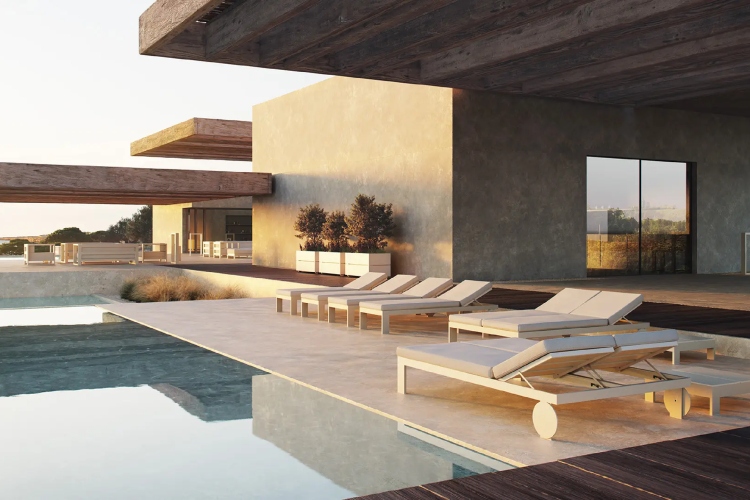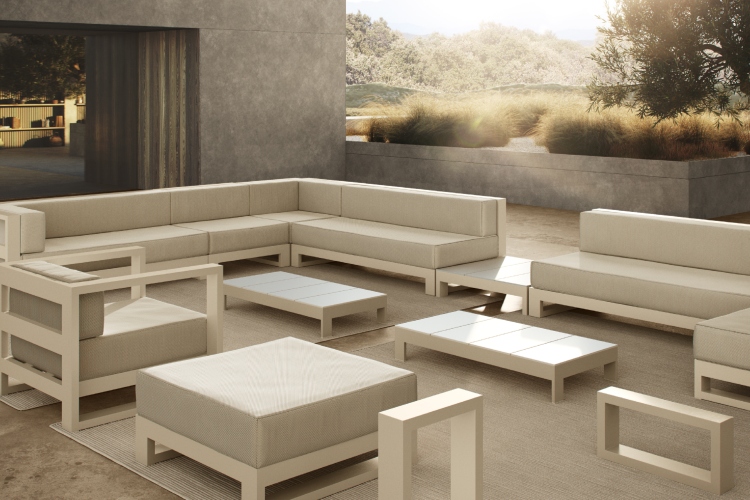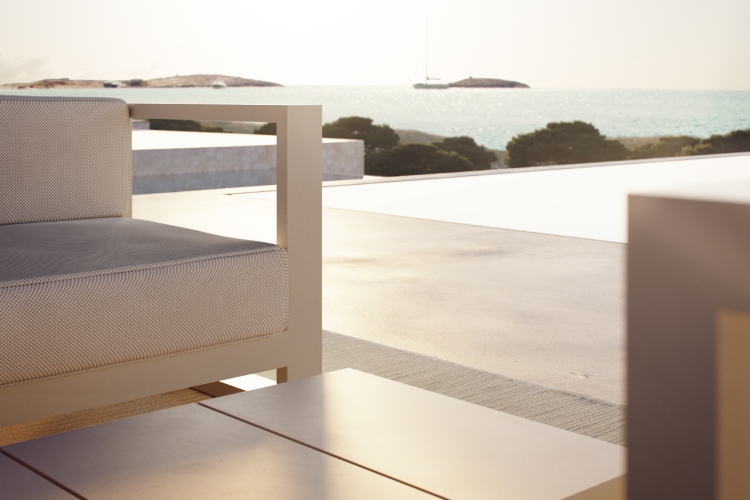 Vondom launches the new outdoor furniture collection Posidonia, designed by Ramon Esteve.
Posidonia was created as an evolution of Ramon Esteve's cult work in 1996, which marked his entry into the world of design. The collection was shaped as a response to a problem he encountered during the realization of an architectural project he designed himself in paradise Ibiza while working on the Na Xemena hacienda. The need for designer outdoor furniture that matched the philosophy of the house with very specific characteristics (mobility, resistance, serenity, timelessness...) led to a family of outdoor furniture that redefined the traditional concept of garden fittings.
"This collection was a project in which for the first time I was able to express my style of guiding architecture in a strong way from multiple points of view: from the relationship to the place, physical and cultural, to the fact of the perception of the place, creating a complete experience," said Ramon Esteve.
Posidonia, a new collection of designer furniture for the exterior, is capable of creating an atmosphere of tranquillity and balance, awakening the sensibility of users and inviting them to enjoy every moment. The collection is made of aluminium, HPL and textiles that combine clean and modern shapes, evoking a sense of elegance and style. Highlighting its great versatility and functionality, it adapts perfectly to any outdoor space, creating an oasis of tranquillity.
Posidonia goes beyond the series of outdoor furniture. Its name seeks to establish a direct connection to the Mediterranean origins of the collection, designer and brand Vondom, while raising awareness of the importance of preserving oceanic meadows of Posidonia, a vital marine plant for the ecosystem.
After the introduction of the collection, Vondom joined forces with the Oceanographic Valencia Foundation to collaborate on campaigns dedicated to the preservation of Posidonia on the coasts of Valencia. This tangible commitment to sustainability and caring for the marine environment is in line with the brand's environmental philosophy.
The collection consists of numerous pieces such as lounge chairs, high tables, low tables, tables with wheels, chairs, stools, benches and armchairs.