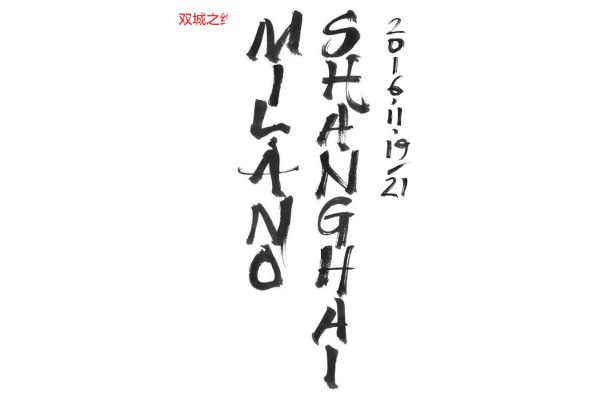 Today sees the launch of the first ever edition of the Salone del Mobile.Milano Shanghai at the SEC – Shanghai Exhibition Center attended by representatives of the Italian institutions, Ivan Scalfarotto, UnderSecretary for Economic Development, members of the Italian Trade Agency ICE and institutional representatives in China in particular.
"The Salone del Mobile stands for the excellence of Made in Italy built on creativity, taste, craftsmanship and plentiful innovation – said Ivan Scalfarotto. Bringing the Salone to Shanghai for the first time – a market with huge potential for our entrepreneurs – gives us an opportunity to promote the growth and development of our manufacturers. A concrete example of how the government's actions are geared to bolstering Made in Italy's leadership in the design and luxury sectors."
This is a "special" edition brought to the Chinese market by the international platform for creativity, design and furnishing that is the Salone del Mobile.Milano, showcasing a selection of 56 Italian companies, representing the pinnacle of Made in Italy and top quality manufacturing − Angelo Cappellini & C. srl, Annibale Colombo srl, Arketipo srl, Artemide SpA, Asnaghi Interiors SpA, B&B Italia SpA, Baldi srl, Barovier & Toso Vetrerie Artistiche Riunite srl, Baxter srl, Blumarine Home Collection (Svad Dondi SpA), Calligaris SpA, Cattelan Italia SpA, Ceccotti Collezioni srl, Citco srl, Cornelio Cappellini srl, Dada SpA, Diesel Living with Foscarini (Foscarini SpA), Edra SpA, Elledue Arredamenti srl, Fantoni SpA, Fendi Casa (Club House Italia SpA), Flexform SpA, Flou SpA, Foscarini SpA, Gianfranco Ferrè Home (Jumbo Collection srl), Giorgetti SpA, Jumbo Collection srl, Kartell SpA, Kohro (Wykt srl), Lema SpA, Living Divani srl, Maxalto (B&B Italia SpA), Minotti SpA, Molteni & C. SpA, Natuzzi SpA, Oak Industria Arredamenti SpA, Oluce srl, Poliform SpA, Porada Arredi srl, Porro SpA, Provasi srl, Quagliotti SpA, Riva Industria Mobili SpA – Riva1920, Rugiano Interiors Decoration srl, Savio Firmino srl, Scavolini SpA, Sicis srl, Sigma L2 Paolo Granchi srl, Smania Industria Italiana Mobili SpA, Svad Dondi SpA, Technogym SpA, Trussardi Casa (Club House Italia SpA), Turri srl, Varenna (Poliform SpA), Villari srl, Visionnaire Home Philosophy (IPE srl) and Zanaboni Salotti Classici snc di Zanaboni Vittorio & C. – for an exhibition/event that will provide a unique visitor experience, with an exhibition designed to introduce them to the beauty, the artisan quality, the luxury and the elegance of the Italian Way of Living.
"This exhibition was designed and put together following a lengthy period of research into and familiarization with the Chinese market, which represents the country with the highest growth prospects in the world. China is increasingly drawn to high quality products, and so we are keen to play a key role both economically and culturally, in an endeavor to bolster the trade bridge between our two countries and laying the best possible ground for fertile dialogue on the issues of excellence and manufacturing quality", said Roberto Snaidero, President of the Salone del Mobile.Milano and Federlegno Arredo.
China is one of the world's most dynamic Furnishing Macro system export countries (including lighting systems, bathrooms and offices), seeing a 22.9% rise (January-July 2016 vs. 2015); equally market appetite for Made in Italy furnishing is strengthening and China is now the eighth destination country for Italian furnishing (Source: Federlegno Arredo Study Centre).
"The first edition of the Salone del Mobile.Milano Shanghai therefore marks fundamental step in developing this market. This means it is not just an event but a veritable exhibition/event, and an event within an event geared to showcasing and bringing alive the unique Italian style that is the envy of so many people around the globe, made possible by the involvement of iconic other sector brands, influencers and opinion leaders, brought together to examine and workshop ideas", added Mr Snaidero.
A selection of iconic Italian lifestyle brands are being showcased alongside the design and furnishing: the fashion sector features Ermanno Scervino, synonymous with quality and international style, and Panerai, watches that mix design and precision technology, while the automotive sector is represented by Ferrari, the brand that epitomizes cars that are unique in terms of performance, innovation, design and technology, and Ducati, with its motorbikes that symbolise Italian design at its most authentic. Representing the food & drink sector are Franciacorta's prestigious cuvée Cà del Bosco, Illy, the high end coffee for an authentic Made in Italy espresso, and S.Pellegrino, the most famous mineral water in the world and a symbol of Italian taste and style, with a 100+ year history behind it.
All these symbols of Italian excellence are brought together in an "Italian-style piazza", at the heart of the SEC event, which becomes a meeting place, a place for exchanging ideas, for interface and relaxation where the sophistication of the products on display can be fully appreciated. It also serves as the venue for the Master Classes, the event consolidated by the Salone del Mobile.Milano, providing an opportunity for discussion and reflection, enabling the voices of internationally renowned Italian architects to be heard abroad. Shanghai will feature architects Fabio Novembre, Massimo Iosa Ghini, Marco Romanelli and Tiziano Vudafieri; while a special session, organised by Il Sole 24 Ore in partnership with the China Economic Daily Group, will provide an overview of innovative and sustainable design.
SaloneSatellite, the first event to focus entirely on young designers, immediately becoming the leading platform for interface between entrepreneurs, talent scouts and the most promising young talents, provides a further opportunity for comparison. Created in 1998, it marked a leap of faith in the creative potential of designers under 35. Hard on the heels of the twelfth edition of the Saloni WorldWide in Moscow, SaloneSatellite Shanghai is making its debut with the first edition to feature young Chinese designers.
The Salone del Mobile.Milano Shanghai is also an event within an event thanks to the Panorama installation – realized in collaboration with Fondazione Altagamma – previously shown at Expo 2015 in Milan and in New York in July 2016. It provides a 15 minute immersive experience, taking the viewer on an extraordinary 360° journey through Italian Beauty in all its manifold forms. It narrates the powerful connection between nature, culture and manufacturing, showing just how deeply rooted Italian excellence – including fashion, design and food – is rooted in the heritage of culture and savoir faire that Italy has amassed in more than 3,000 years of history.
Lastly, an exhibition curated by architects Alessandro Colombo (Studio Cerri & Associati) and Stefano Piontini (Vudafieri Saverino Partners), entitled "Designer and Salone: From Milan to Shanghai", brings together the most suggestive works by 9 Italian architectural practices operating in Shanghai.
Music will be provided during the Salone by the Guadagnini Quartet, playing four exceptional instruments made in Piedmont and generously loaned by Gianni Accornero: Fabrizio will play a very fine 1838 Giovanni Francesco Pressenda violin, and Giacomo a 1885 Francesco Guadagnini, while Matteo and Alessandra will play a 1910 viola and cello by Annibale Fagnola, respectively.
In bringing the project for this exhibition to fruition, the full collaboration of the government, and that of the Minister of Economic Development Carlo Calenda, the Italian Trade Agency ICE, the Italian Ambassador in Beijing Ettore Sequi and the leading Italian institutions operating in China in particular, has been crucial.
In this context, Federlegno Arredo Eventi also relies on its strategic partnership with BolognaFiere.
SaloneSatellite: creativity guaranteed
The showcase for international young creatives is making its Shanghai debut, in full synergy with the 1st edition of the Salone del Mobile.Milano Shanghai – a "special" edition, taking the very best of Made in Italy furnishing products to China. At the SEC – Shanghai Exhibition Center from 19th to 21st November. 41 young Chinese designers will be presenting their work, harnessing both tradition and the future.
Created in full synergy with the Salone del Mobile.Milano in 1998 to support emerging designers under 35 in their professional development, SaloneSatellite instantly became an unmissable opportunity for young designers willing to initiate a direct relationship with the leading home furnishing sector companies exhibiting at Salone del Mobile.Milano, as well as an occasion for personal growth, a chance for interface with other designers and for critical opinion from design experts, such as the international press, institutions and marketing companies.
In April 2017 the SaloneSatellite Milano will celebrate its 20th anniversary. More than 10,000 designers from around 40 different countries have taken part over the years, many of them becoming stars in this field, along with some 300 of the world's leading international universities and design schools.
SaloneSatellite is now arriving in Shanghai for the very first time, within the 1st edition of the Salone del Mobile.Milano Shanghai. 41 young designers from the People's Republic of China leading universities and design schools have been selected to take part to this event. A jury of professionals within the sector, led by founder and curator Marva Griffin Wilshire, will choose the top 3 designers, who will be invited to SaloneSatellite 2017, being held as part of the Salone del Mobile in Milan from April 4th to 9th.
The 41 participants are: Anqi Tang, Bi Qitong, But Design, Chen Furong, Chen Shaoyu, Chen Tao Design, Daniel Kuan, Fan Xue, Fang Gao,Femo Wang, Gao Pin, Hongling Shen, Huang Yuping, Karl Yin, Lai Hao Lang, Li Haiming, Li Tingting, Mario Tsai, Meng Lingyuan, Minjia Wang, Mutto Group, Simin Qiu, Sun Jie, Sun Li, Tang Shitao,Tian Li, Wan Ping Mai, Wang Qi Man, Weiwei Wu, Xiaodong Chai, Ximi Li, Xin Yaoyao, Xu Ye,Yang Qihang, Yan Qun, YangXiaoyan, YangZhaobin, Yi Lisha, Yue Zhang, Zhao Jianxiong, Zhu Tingting.
Jury's members are: Fabio Novembre; Architect; Antonio Ochoa, Architect; Marta Anzani, Poliform s.p.a.; Alessandro Colombo, Architect; Carlotta De Bevilacqua, Artemide s.p.a.; Prof. Jiayang Lin, Create Network; Lyndon Neri, Architect; Nicolò Mazzei, Edra s.p.a; Roberto Snaidero, President FederlegnoArredo; Leon Sun, Editor-in-Chief, Elle Décor China; David Zhong, President VNU Exhibition Asia; and Rita Fatiguso, China correspondent for Il Sole 24 Ore.