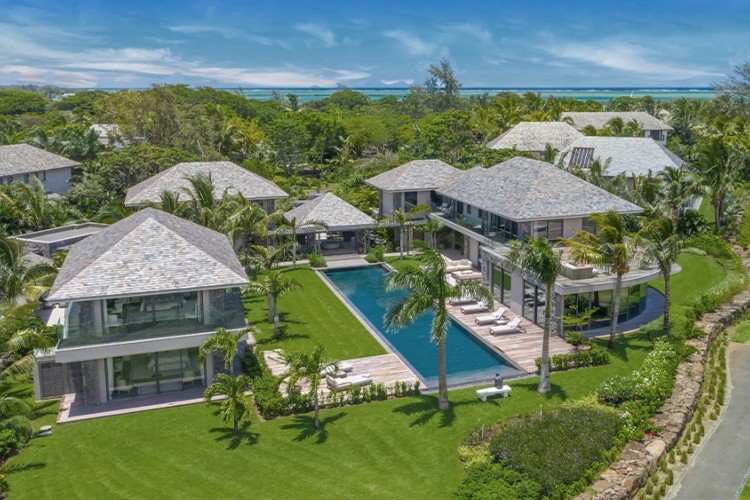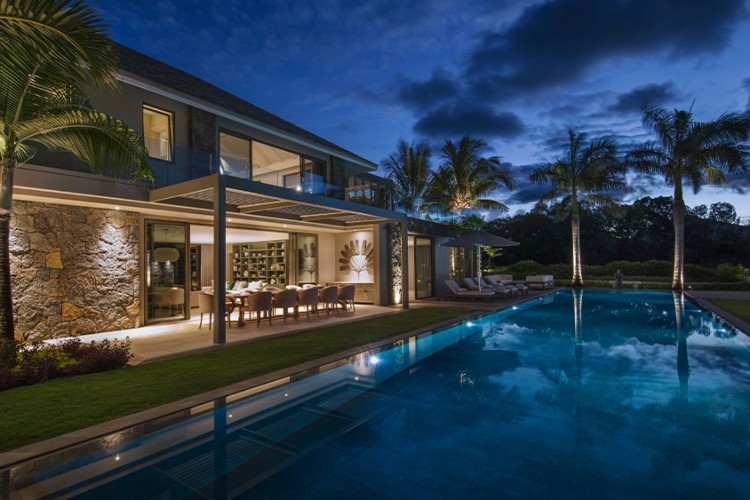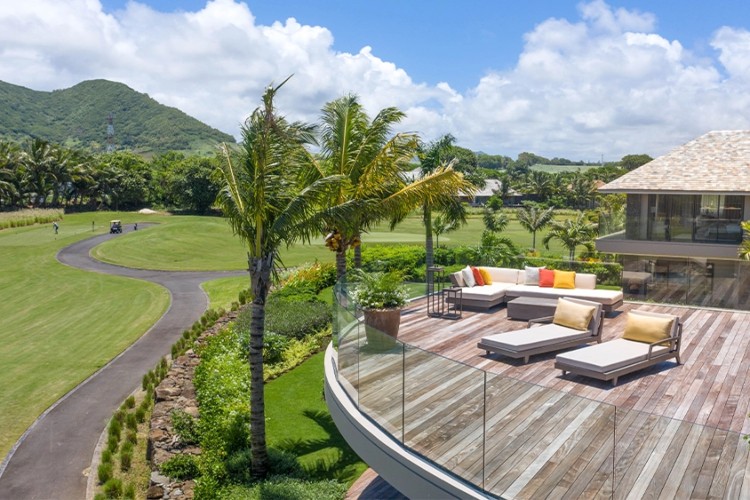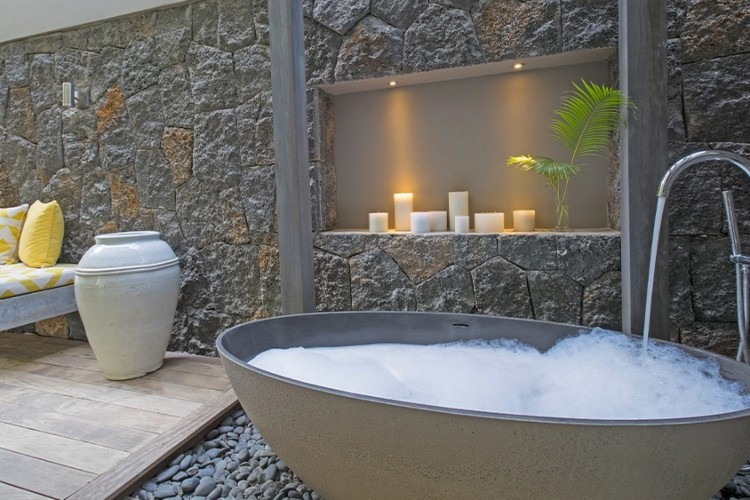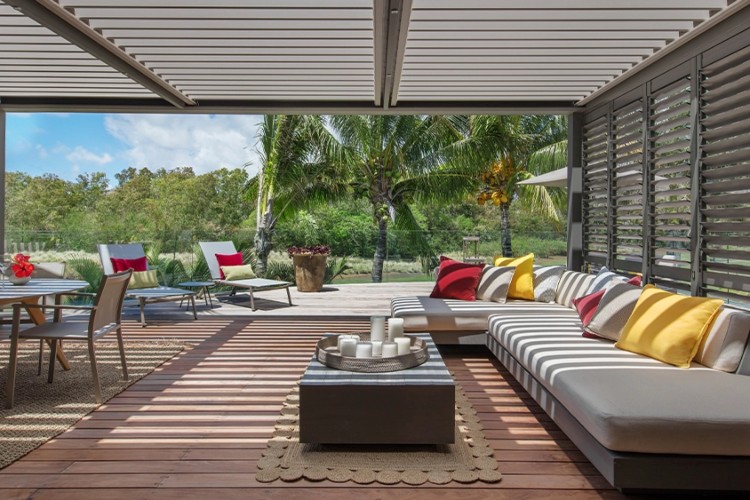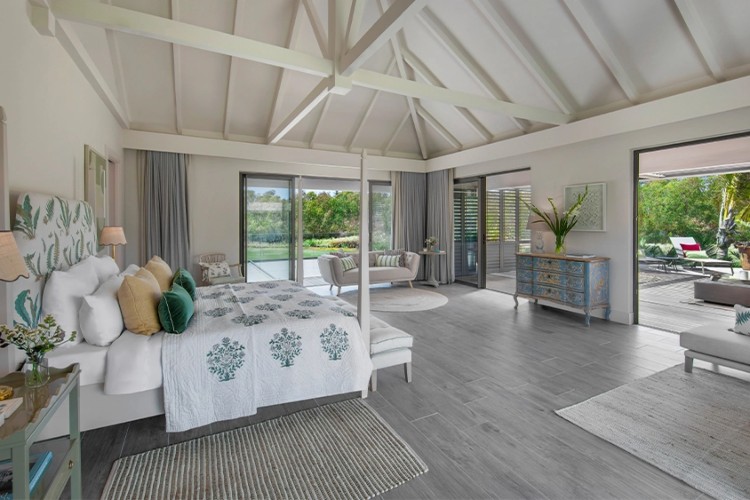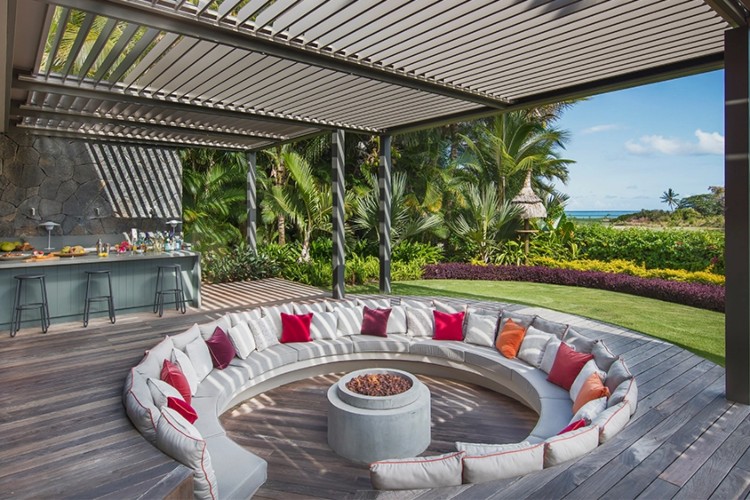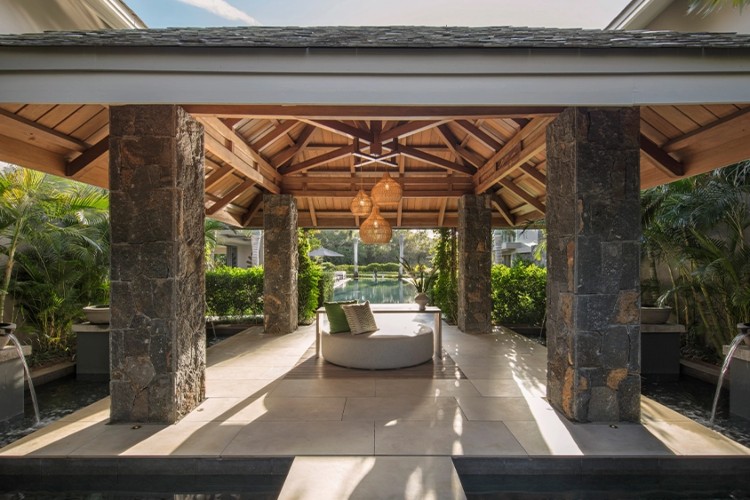 Located in one of the most exclusive enclaves of this island nation, the villa we are talking about offers the best access to the best golf courses and beaches…
Mauritius, although full of exoticism and incredible beauty, is often forgotten because of the more popular Maldives. We can safely say that it is a big mistake. The Maldives, although beautiful, are essentially a series of resorts on almost uninhabited islands, far from the local culture. In contrast, Mauritius offers a far more authentic experience, which is rooted in the local population. With a mixture of French, Indians, Africans and Chinese, Mauritanians belong to the "most colourful" population in the Indian Ocean region.
Mauritius is also an incredibly beautiful place, with green peaks rising above powder-sand beaches. Of course, it's also home to a number of luxury resorts, along with a booming real estate scene. Right inside that scene, you can find Villa Charlotte of which we are talking about today, which is a contemporary property with a panoramic view of the nearby mountains, the azure waters of the ocean and the best golf courses of Mauritius.
Currently available for purchase, this €10.75 million villa is located on the east coast of Mauritius, in Anahita, which is filled with luxury hotels and spas. About thirty-five minutes from Port Louis International Airport, this nearly 10,000-square-foot home offers six bedrooms, each with its own private bathroom. The project contains a series of individual pavilions, all of which are interconnected by beautifully landscaped green paths.
"We decided to build accommodation in different buildings, more in the style of an island hotel than a traditional villa, and that's what makes this villa unique," explains David Rich-Jones, owner of Villa Charlotte. "Our family needs have evolved, so each of us likes to have our own space, with the possibility of spending time together during different periods of the day."
Rich-Jones says he personally oversaw the construction of Villa Charlotte, whose design reflects his passion for open spaces and the various elements within the gardens. With that in mind, this property has been created to be as spacious and airy as possible. In the very heart of this home is a twenty-five-meter-long swimming pool, which has its own eco-friendly salt water filtration system. "The thought behind it tells us that we must always bring nature into our daily lives. Whether it's the area around the pool or the campfire," explains Rich-Jones.
In the interior of the villa, we can see a large open-plan kitchen and the main family room, where all the household members gather. On one side, the grand room is open to the pool, while above it is a high curve whose clean lines and subtle colour palette create a contemporary and cool feel. On the other side, there is a circular campfire area, with a rounded and dreamily comfortable couch and a barbecue section.
On the ground floor there are a couple of bedrooms, while on the floor above there are four more, including an oversized master suite. A spa and gym, entertainment room and maid accommodation complete the offer of this villa. With much of life at Villa Charlotte focused on the outdoors, the designers came up with some ingenious and advanced tricks to deal with the weather. "Biometric pergolas are a great example. Designed and constructed entirely to our specifications, they enable our outdoor living when the weather permits, which is very often. As soon as they sense rain, they automatically close, protecting those underneath," explains Rich-Jones.
Most of the villa's windows are framed with solid aluminium, while the translucent pergolas are edged with tropical teak. The decks are made of durable Ipe wood, while some of the furniture is already custom-made on the island itself, with glass that reflects heat and protects this home from the often-strong tropical sun.
Rich-Jones says Villa Charlotte, now that his family is ready to move on, will be available on the market to people from all over the world. According to his statements, many people come to Mauritius and create their lives here, especially if they have children, because of the fantastic schools, as well as the tax benefits.
If you've ever wanted to own a piece of tropical paradise, we suggest you sit back and browse our gallery before planning your move.