The only painting that Winston Churchill made during World War II will soon be sold at auction…
Owned by Angelina Jolie, this piece of art was originally given to the American president, Franklin Roosevelt, by the former prime minister. In the painting we can see the serene scene of the Koutoubia mosque against the beautiful landscape. Churchill painted it after attending the Casablanca conference in 1943. Described as 'probably the best painting Winston Churchill has done thanks to the importance of the subject matter and the fact that it emphasizes the importance of the friendship between the two leaders', this painting is very important, in every sense.
Commenting on it, Nick Orchard, director of Christie's Department of Modern British Art, said: "Light in Morocco and across Marrakesh was something that Churchill felt a great passion for. He loved the dry air, the light, the sun and the way it played with the landscapes, which is absolutely evident in this painting. "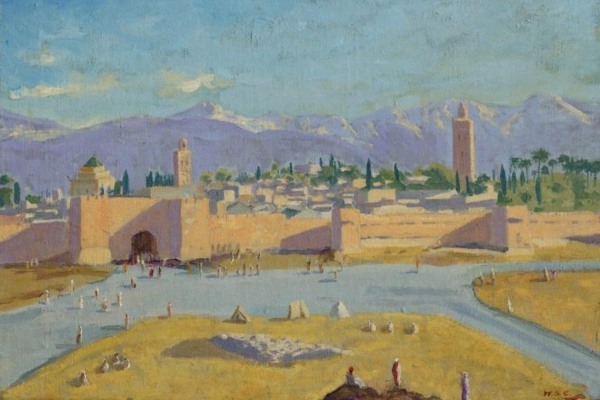 The painting was sold by Roosevelt's son, Eliot, after his death in 1945, and it changed several owners before Jolie bought it in 2011. It is estimated that the value of the painting will reach between 2.1 and 3.4 million dollars during the auction, which will be held March 1. Would you buy it?