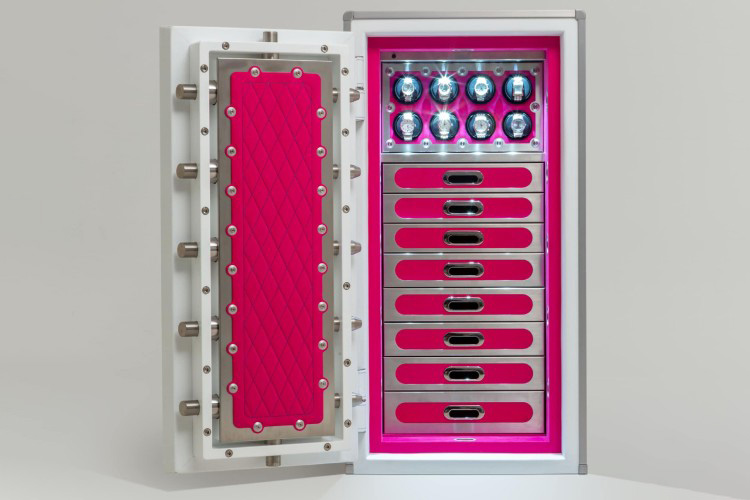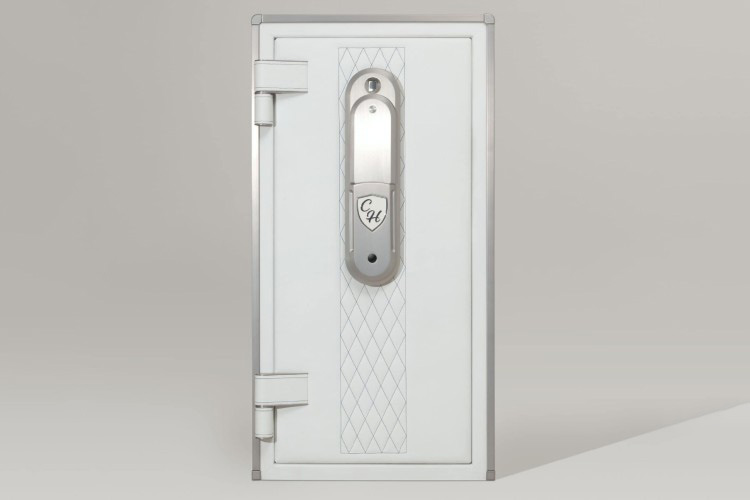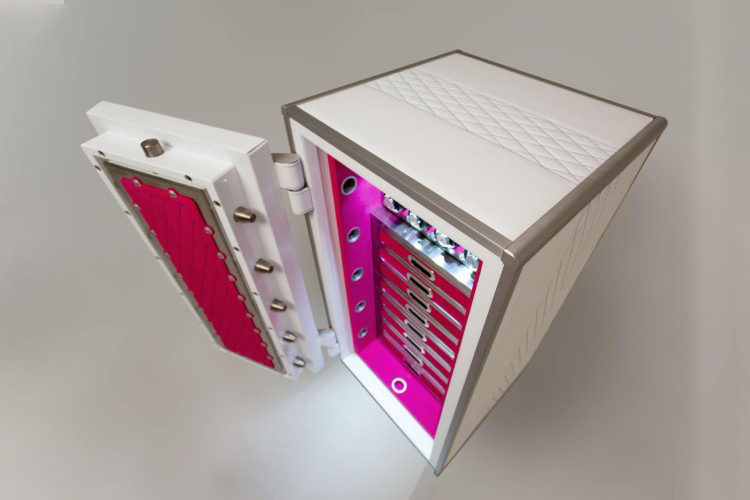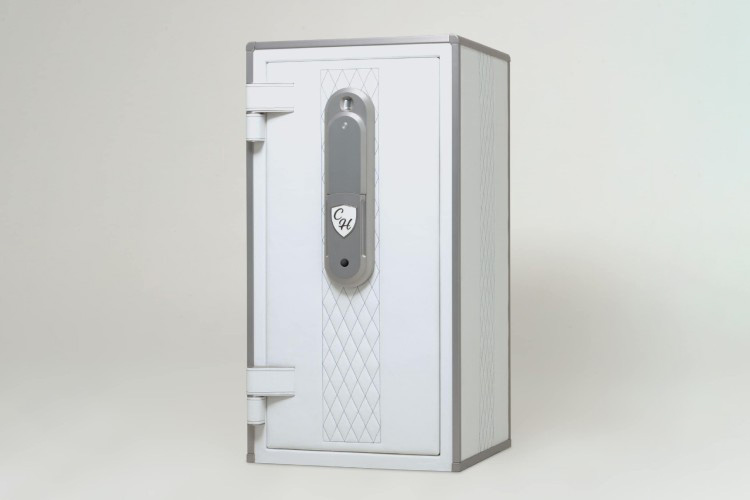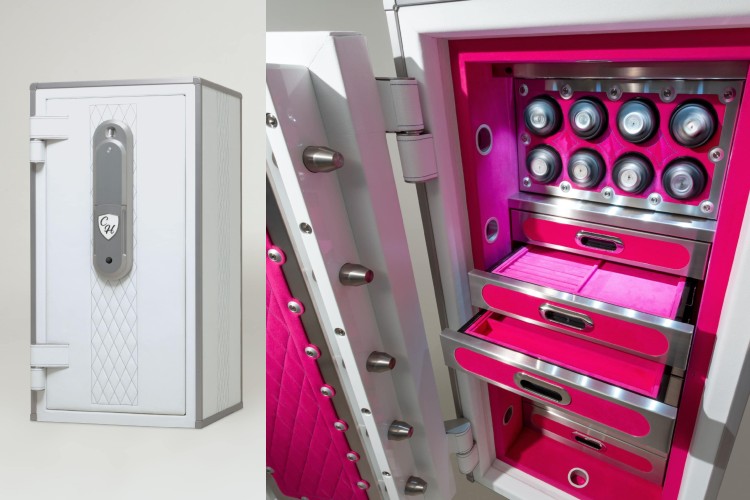 Originally designed to protect US nuclear warheads, this $120,000 luxury watch safe, decorated in white and pink, will protect even your Rolex and Patek Philippe models from bullets up to .50 calibre…
If your partner is a collector of luxury watches and you're kind of stuck on what to get him this year, this ultimate watch fanatic gift might just be what you're looking for. Brown Safe, an American manufacturer of high-security luxury safes and vaults, has introduced a new version of its Chronos 4218 luxury watch safe. Although the particular model has been around for almost a decade, the latest version introduces new colours to the almost indestructible safe. As you may have noticed from the pictures, the unit has a combination of white and pink, so maybe it is aimed at the fairer sex. It's in stark contrast to previous colour combinations we've seen, which are mostly dark shades for a more serious and formal look.
The new Chronos 4218 is wrapped in white leather, while the interior is trimmed in baby pink soft-touch material. Apart from the new colour combination, the luxury safe has not changed much. After all, as the saying goes, don't fix what ain't broke. The company has been in business for almost 3 decades and is known for high quality safes. Believe it or not, the Chronos was built on a design that was originally constructed to transport weapons. The shell is made from a type of ballistic steel first developed by the US military. Not only can it withstand multiple rounds of .50 calibre ammunition, but its 5 cm thickness also makes it fire resistant. On top of that, the safe is also equipped with a high-precision GPS tracking device that protects it from theft.
Another highlight of the safe is the three Swiss-made mechanical clocks that owners can use to set an impenetrable lockout period of up to 144 hours. It measures 48.5″ x 24.5″ x 27″ and weighs 675 kg. The Chronos 4218 is available in two configurations, but the white and pink edition seen in the pictures here has 8 slots with watch winding options. In case you're interested, prices start at $118,000, but you'll have to hurry because demand is incredibly high.