With floor-to-ceiling windows, tables on the balcony and amazing ocean views, Icebergs at Bondi is the perfect place to enjoy a refined meal…
This destination constantly attracts glamorous clientele who are looking for chic food and drinks, as well as party lovers, with international DJs who often play music right here. And while you might expect that a location like this has managed to establish some rules of dress and behaviour that is not always the case. To the shock of all visitors to this locality, nonchalant influencers and their photographers often block their views of the ocean, and this has become a common item associated with the description of this place.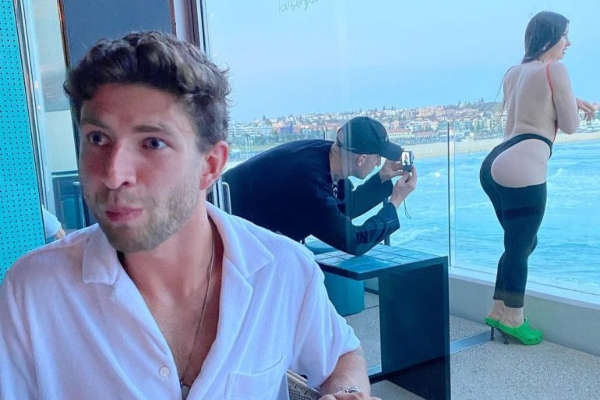 You certainly won't come here if you want dinner in privacy, but again, some things should stay private! A completely unknown influencer, at least in the part where we can see her, was photographed just a few steps away from the guests of this locality, in a clothing combination that left little to the imagination.
It is possible that the influencer had permission to take photos, but did she have permission to pose in practically pornographic poses and clothing combinations, if the cloths that barely cover her intimate parts of the body can be called that at all? We had to ask ourselves - does the influence of influencers have any limits and what are they ready for in order to get likes and comments? Apparently, many of them are still guided by the old-fashioned "every publicity is good publicity", although the whole world talks about them with disgust and pity.