Imagine walking through Central Park early in the morning and coming across a huge golden cube out of nowhere. Well, that is exactly what happened to the visitors who were confused when they saw the unique installation by the German artist Niclas Castello at this location.
It is a cube made of pure gold, designed by the German artist and placed on the morning of February 2. Designed as a sculpture "socle du monde" (base of the world), it created a stunning visual display, to say the least.
The cube consists of 186 kilograms of pure 24-carat gold and will not be offered for sale. It is estimated at 11.7 million dollars, and the gold used in production was bought at a price of 1,788 dollars per ounce. The work of art was placed in the park with increased security, where it spent only one day.
With 63 millimetres thick walls and sharp edges, the Castello Cube (as it is called) was described in a press release as a symbol of stability and endurance. The statement said: "Gold, a rare and heavy, high-density metal with exceptional chemical and physical properties, has played a key role in most advanced civilizations as a symbol of sun-like light, its inability to corrode and continue to retain its bright yellow lustre."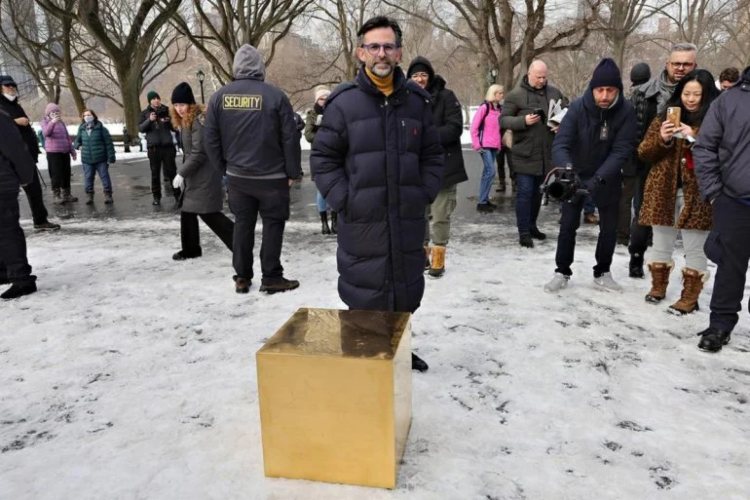 According to reports, the cube was cast in a foundry in Aarau, Switzerland, using a hand-made kiln specially made for the purpose. Commenting, Castello said in a statement: "This is a conceptual work of art in all its aspects" and that the idea was to create something that is outside our world - that is intangible.
In addition to the cube, Castello will also publish an NFT called "Castello Coin", which will be auctioned on February 21, 2022.