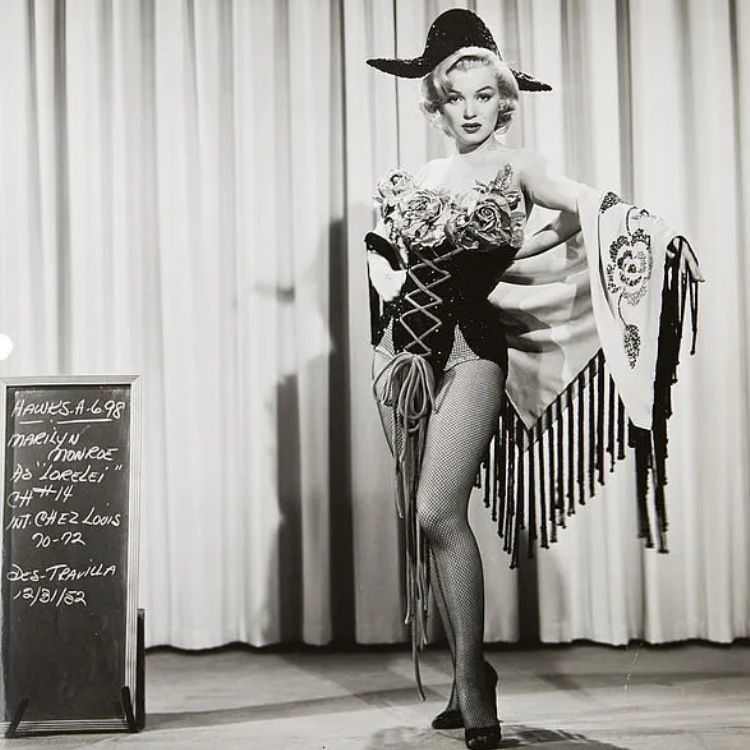 The collection includes both professional and personal items, and some are expected to cost up to $ 100,000.
Men, but also auction houses as it seems, "prefer blondes". At least you can think that when you hear that Julien's Auctions and TMC are preparing to sell a collection of personal and professional items belonging to Marilyn Monroe.
Next month, Julien's "Hollywood Legends" auction will offer a full range of Marilyn Monroe items, including movie costumes, lingerie, jewellery, photos, handwritten notes and more.
"Marilyn Monroe lives forever as an essential Hollywood legend whose historical and cultural influence will continue to be celebrated in the next millennium and beyond," said Martin Nolan, executive director of the auction house. "Julien's Auctions and TCM are honoured to present this glamorous and personal collection of over 100 items, which includes a wide array of artifacts from her film roles and her personal items that paint an intimate portrait of her life and passion."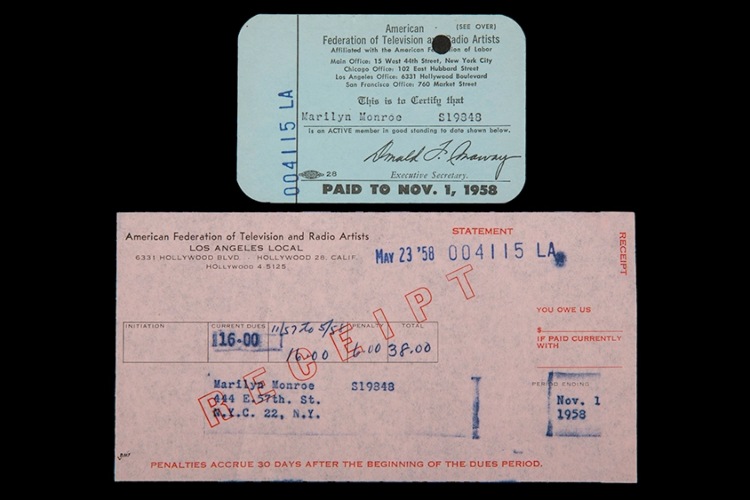 Some of the highlights on the auction block include a pair of sequins and flowers leotards that Monroe and Jane Russell wore in Gentlemen Prefer Blonde (expected to cost $ 80,000 to $ 100,000) and a glittery dress that Monroe wore in the musical. On the personal side, the note Monroe wrote in 1955 is expected to bring in $ 3,000 to $ 5,000, while the black bra worn by the actress is likely to sell for $ 1,000 to $ 2,000.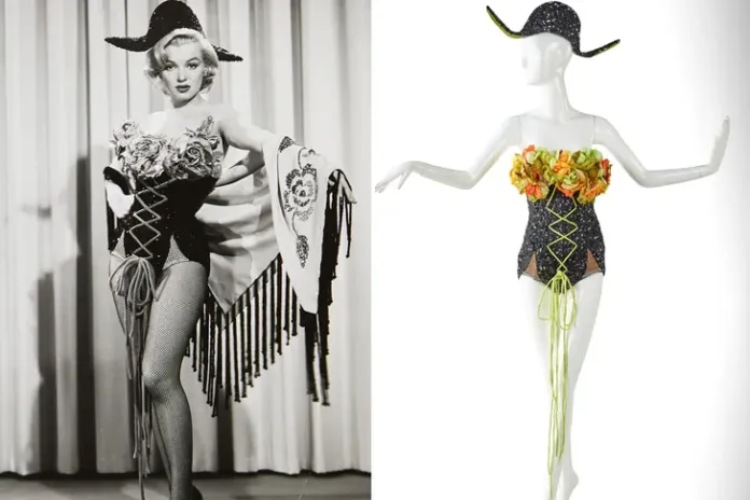 Other items that might be of interest to collectors are a pair of shoes, a contract signed by her personal AFTRA card with a receipt for arrears and fines.
The "Hollywood Legends" auction, which will take place from July 15 to 17 in Beverly Hills, will include more than 1,400 items from some of the biggest names in business, including Audrey Hepburn and Elizabeth Taylor.