Santa may not have arrived yet, but the holiday festivities are already spreading in the style of Mandarin Oriental Jumeirah, a luxury 5-star hotel in Dubai.
The hotel recently unveiled its stunning Christmas tree for this year designed by none other than Salvatore Ferragamo. Representing the heritage, craftsmanship and quality of both brands, the Christmas tree also contains the cult Gancini pattern of the Salvatore Ferragamo brand and a well-recognized symbol of the Mandarin Oriental Hotel - a fan in the shape of New Year's decorations. It also includes Ferragamo's distinctive Rainbow shoe, set amidst capricious stars.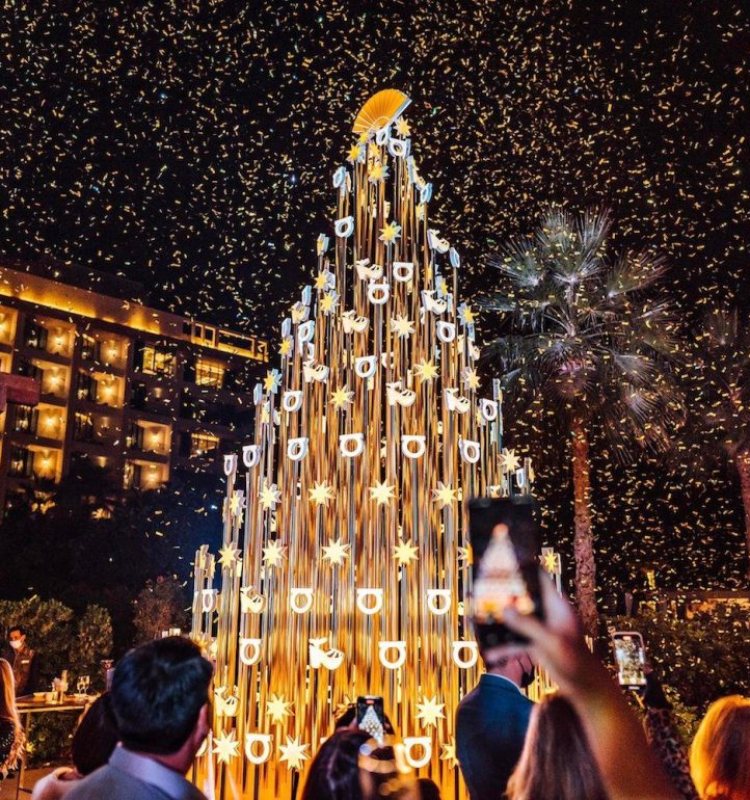 Werner Anzinger, General Manager of Mandarin Oriental Jumeirah in Dubai, said: "We are delighted to have the opportunity to work with Salvatore Ferragamo on our Christmas tree in 2021, which is the third since the hotel opened. Ferragamo is synonymous with timeless glamor, innovative spirit and traditional family values, and we are thrilled to be able to organize a magical Christmas together with new memories to keep."
In honour of the 50th golden jubilee of the UAE, the Christmas tree has a completely golden palette together with lavish lighting. Guests visiting the hotel will also be able to enjoy afternoon tea at the Noor Lounge throughout the month, with a wonderful selection of delicacies to enjoy.
The New Year's tree of Salvatore Ferragamo in Mandarin Oriental Jumeira, will be exhibited from December 7 to January 7, 2022.