Kylie Jenner, the youngest reality star from the Kardashian clan and a cosmetics entrepreneur, has achieved unprecedented success.
Her achievements put her on the throne of the youngest billionaire, and Forbes estimated her net worth at $1 billion in 2019 and the year that followed. Even if Forbes did not confirm it, her lifestyle shows us that she is a real billionaire who enjoys luxury.
Kylie bought her daughter Stormi a million dollar diamond ring for her first birthday
Kylie Jenner spent up to $100,000 on her daughter Stormi's first two birthdays, and then, in 2019, bought her little girl a 22-carat diamond ring worth $1 million.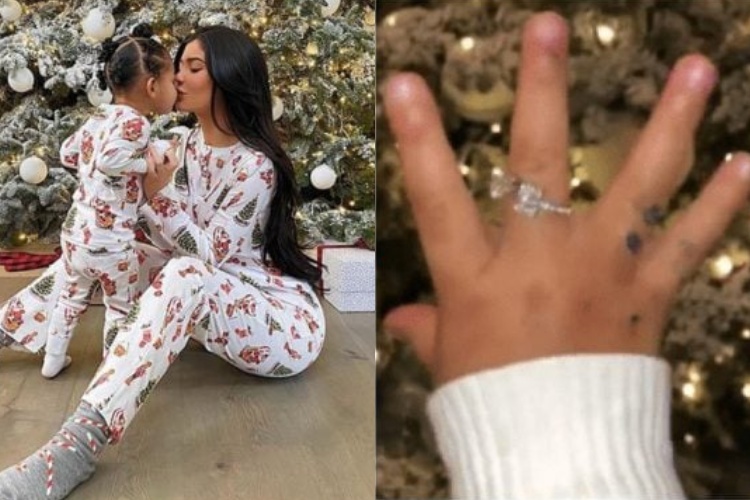 It's not just mom Kylie who owns the cool stuff, Stormi is following in her stylish mom's footsteps and flaunting the Louis Vuitton Multicolor Mini Sac Hl Speedy. Little Stormi also replicates her mom's penchant for hot wheels with a mini Lamborghini car that's covered in a Louis Vuitton monogram.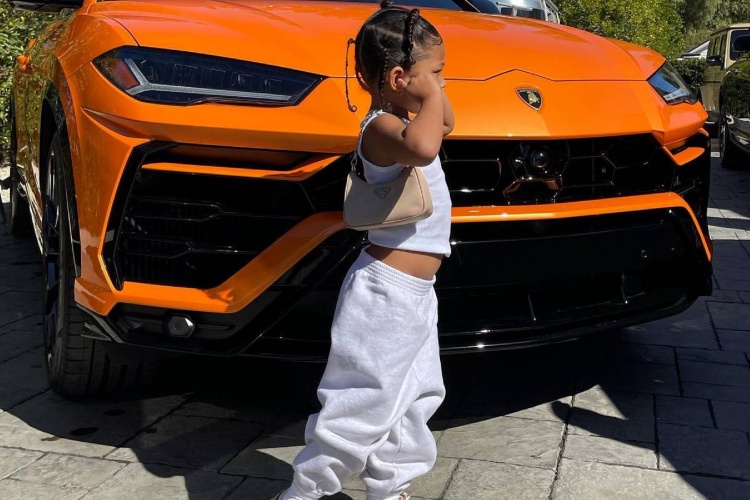 A $50,000 puppy and an equally expensive air-conditioned dog house
A multimillion-dollar mansion without a dog in the yard is like a kitchen without an oven. Kylie bought a dog that is a mix of French Bulldog and Dalmatian and she paid a whopping $50,000 for the puppy. Of course, she also bought a dog house with air conditioning, heating, a small white fence and a porch. In short, she built a small mansion for an expensive dog.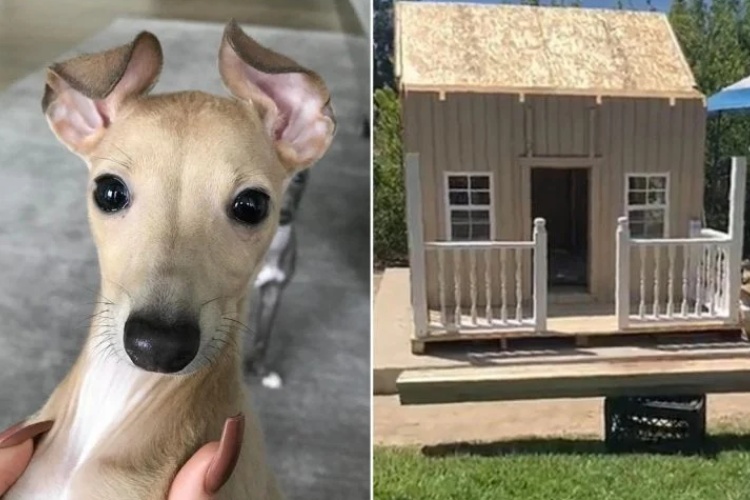 A million dollar handbag closet has more Birkins than an auction house vault
Massive wardrobes filled with expensive pieces are a must in the Kardashian-Jenner family. Kylie owns a closet that is filled with a variety of expensive bags worth a million dollars. In 2021, Kylie updated her collection with four Birkin bags, three of which cost at least $390,000 and are made from real crocodile skin. Add to this collection a Chanel bag that is estimated at 40 thousand dollars. The famous billionaire caused quite a stir in 2019 when she bought not one but five extremely luxurious Birkin bags for Christmas!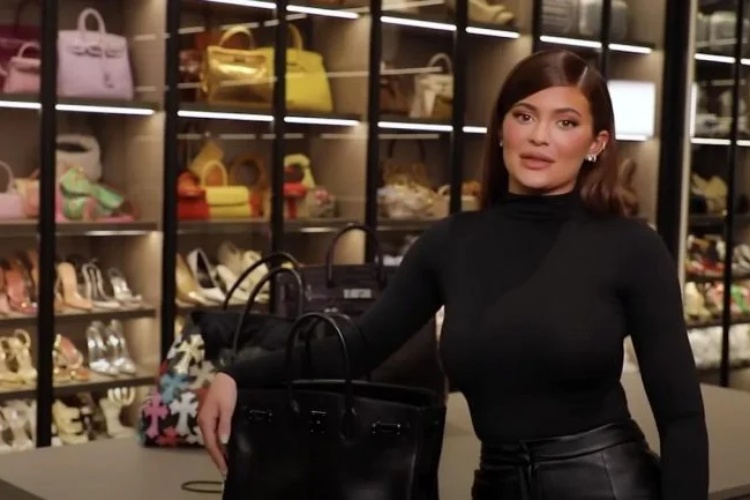 Kylie Jenner has 15 luxury cars in her garage
If anything can give a million dollar purse closet some stiff competition, it's a $6 million car collection. Kylie loves her colorful cars as much as her Birkin bags and owns plenty of eye-catching models to complete her collection of at least 15 vehicles. In her garage there is a Rolls-Royce SUV worth 300 thousand dollars. The pinkest SUV ever features a hot pink interior, pink steering wheel and constellation roof. There are four more in white, red, beige and black. Kylie also owns a rare white Bugatti Chiron along with three Ferrari cars - a $1.4 million limited edition LaFerrari she received as a gift from Travis Scott, as well as a plain yellow Spider and a blue Italia. The beauty mogul also loves Mercedes and owns a black G550 4×4, a maroon G-Wagon, a black G-Wagon and a gray Maybach. What car collection is complete without a few Lambos? Jenner has two, one in bright orange and the other in black.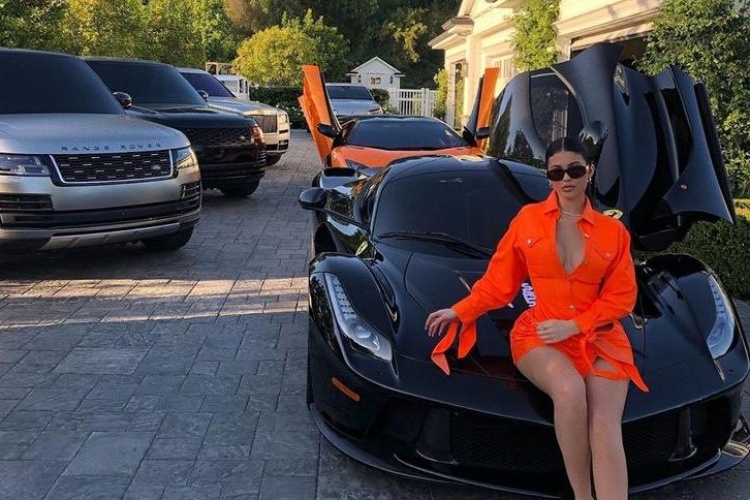 Make-up artist Kylie Jenner is traveling the world in a private jet worth 73 million dollars
Kylie Jenner's $73 million private jet is truly a status symbol like no other. The custom aircraft is emblazoned with KylieSkin lettering in large pink letters across the side of the aircraft. The 25-year-old's pink private jet has a party room, a master suite, as well as a huge closet to safely store her Birkin and Judith Leiber bags.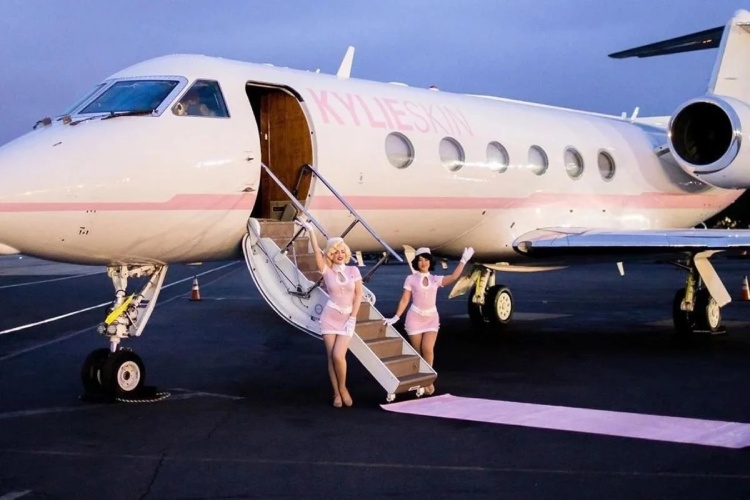 The 10-seater plane offers a menu full of gourmet delights. Kris Jenner once shared a look at the decadent seven-course menu that features dishes like roasted tomato bisque, lentil soup and spinach ravioli with sage butter pesto. Makeup artist Kylie Jenner once shared with fans a video of her attractive table that includes vegetables, chips and guacamole. Both she and her passengers rest like royalty on plush white seats with pink Hermès blankets and custom KylieSkin pillows.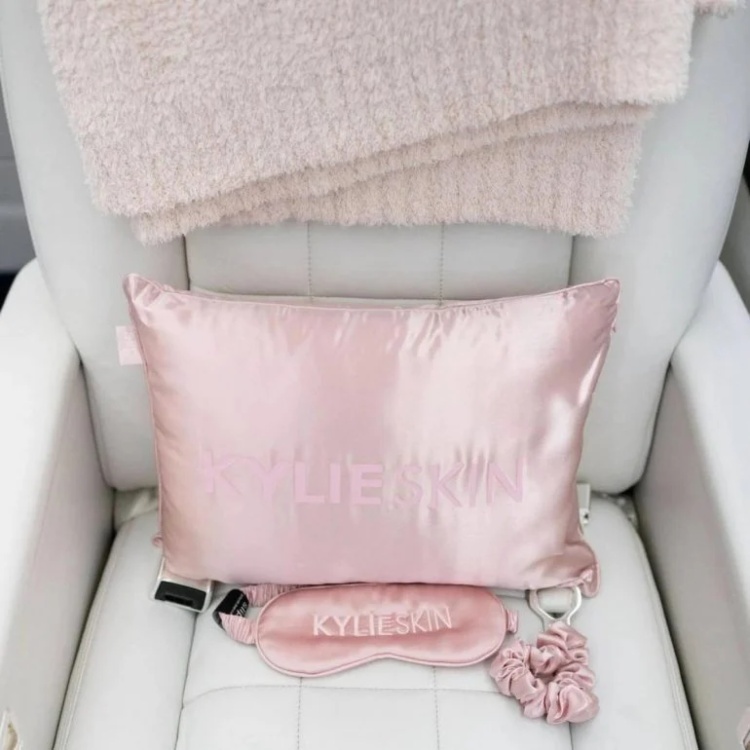 In true millionaire style, Jenner boasts an extensive real estate portfolio
Over the last decade, Kylie Jenner has owned and sold several homes. The Hombley Hills resort is the fifth mansion the youngest billionaire bought at a discount for $36.5 million because the property was listed for $55 million. The 1,535 square meter house is spread over one floor, contains two guest suites, seven bedrooms and 14 bathrooms.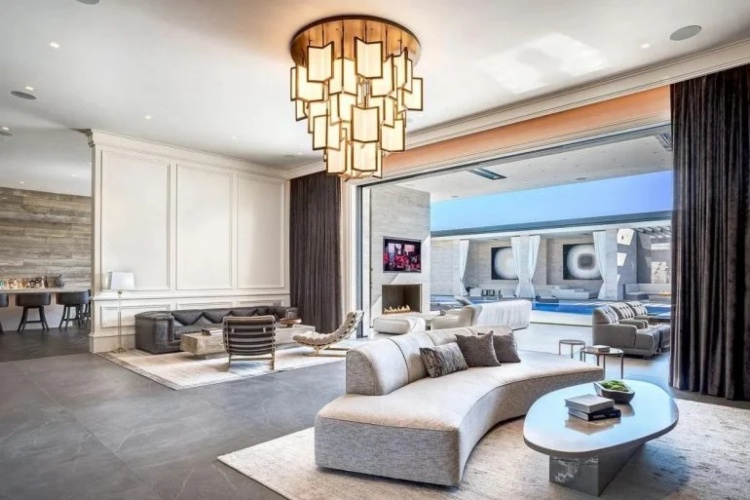 The home also includes a professional kitchen with chic cabinetry and a dizzying array of designer appliances. The luxury villa has high-tech facilities such as outdoor projection screens, home cinema, bars, game rooms, etc. Jenner also spent a record $15 million for 5 acres of land in Hidden Hills in May 2020. In 2016, the $12 million Hidden Hills mansion was home to the entrepreneur, which is spread over 1.4 acres of land. Travis Scott and Jenner decided to sell their luxurious 7-bedroom mansion in Beverly Hills for $22 million a few days ago, which they bought just four years ago for $13.5 million.
The ever-expanding makeup empire, Kylie Cosmetics
Who would have thought that a teenager's insecurities about her lips would lead her to make one of the best decisions of her life? Jenner has called her insecurities an inspiration for her brand, calling it "one of the most authentic things she's done in her career." Currently, Kylie Jenner owns a 44% stake in Kylie Cosmetics, a company valued at $1.2 billion. Recall that she sold 51% to Coty for $600 million.
Kylie Cosmetics opened in 2014 when Jenner and Kris founded the company in partnership with Seed Beauty. Their first successful product was the Kylie Lip Kit. Kylie invested $250,000 of her earnings in the development of 15,000 lip kits, and in a year increased to 500,000 kits. The success of the lip kit was followed by a wide range of lipsticks and make-up products. Makeup queen Kylie stopped at nothing to expand her empire and continues to do so today.