The brand claims that their novelty produces 2,500 nits of superior brightness with Mini-LED X technology...
While big brands like Samsung and LG are promoting their high-brightness OLED TVs at the CES event, Hisense unveiled the ULED X models, which it claims produce 2,500 units of peak brightness. First introduced 10 years ago, ULED TV has been upgraded with Mini-LED X technology, AI and 4K Dynamic X-Display.
The company says the new ULED X TVs feature the Hi-View X Engine powered by a 16-bit neural processor, which controls over 20,000 mini-LEDs with more than 5,000 local dimming zones to take advantage of over 65,500 brightness levels. A new image quality algorithm with artificial intelligence makes automatic adjustments to ensure optimal image quality.
Hisense ULED X TVs offer a 30 percent wider viewing angle and an ultra-low glare panel to ensure sharp picture quality from every viewpoint. The new TVs also include features such as Dolby Vision, Wi-Fi 6e, NEXTGEN TV and Freesync Premium Pro.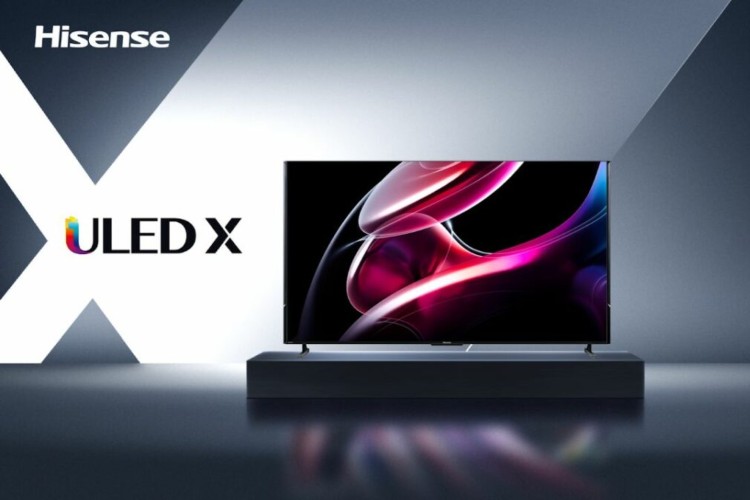 For the audio module, Hisense has added the new CineStage X audio system to provide an immersive audio-visual experience. The seven-speaker audio system produces 80 watts of power, along with Dolby Atmos surround sound.
Furthermore, the Hisense 2023 ULED TV range features a 144Hz variable refresh rate (VRR), AMD FreeSync Premium, Auto Low Latency Mode (ALLM) and an HDMI 2.1 port to appeal to gaming enthusiasts.
With ULED X TVs being a new entrant to the market and the latest Hisense TV range that can achieve three times the environmental contrast and twice the dynamic range of OLED TVs, we've got a great new option.
The company hasn't revealed any pricing and availability details yet, we'll probably have to wait for an official announcement.