Titan, the $100 million yacht owned by Evraz billionaire Alexander Abramov, has taken new paths.
The luxury yacht quickly left the Suez Canal to find refuge in Turkish waters at the start of the Russo-Ukrainian war. Abramov took a trick out of the playbook of friend Roman Abramovich, who around the same time took the $600 million superyacht Solaris from Turkey to international waters.
News surrounding the superyacht Titan, which is believed to be stationed in Turkey, have died down since May, however, Abramov has now steered his yacht to the unofficial superyacht haven of Dubai, like fellow Russian billionaires. This trip again took the Titan yacht through the Suez Canal with armed guards and came full circle. Titan left the port of Dubai on April 22nd off the coast of Oman in the Arabian Sea, and the yacht's destination was later listed as the Suez Canal, Egypt.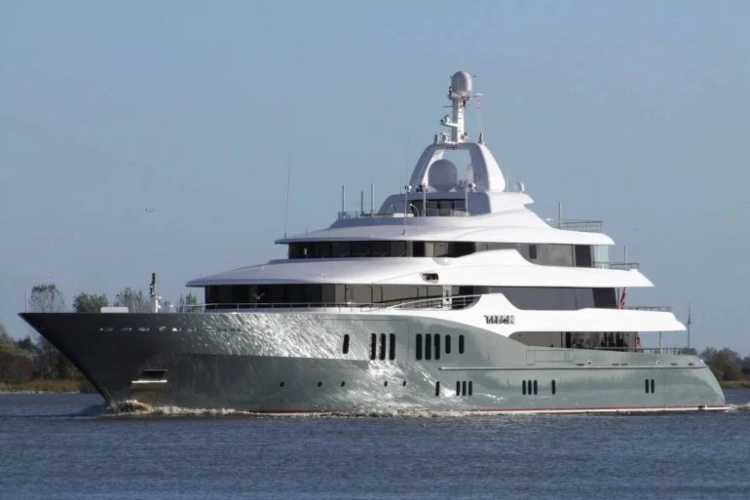 Titan is the 6th largest yacht built by Abeking & Rasmussen shipyard. Reymond Langton Design Ltd is responsible for the luxurious interiors of the yacht, while it has a robust structure with a steel hull and aluminum superstructure. It is a spacious yacht that can easily accommodate 14 guests and 19 crew, while leaving enough room for luxuries such as a personal gym, beach club, on-deck jacuzzi and cinema. The yacht is powered by two Caterpillar engines of over 2,000 hp each, giving her a top speed of 16 knots and a cruising speed of 14 knots.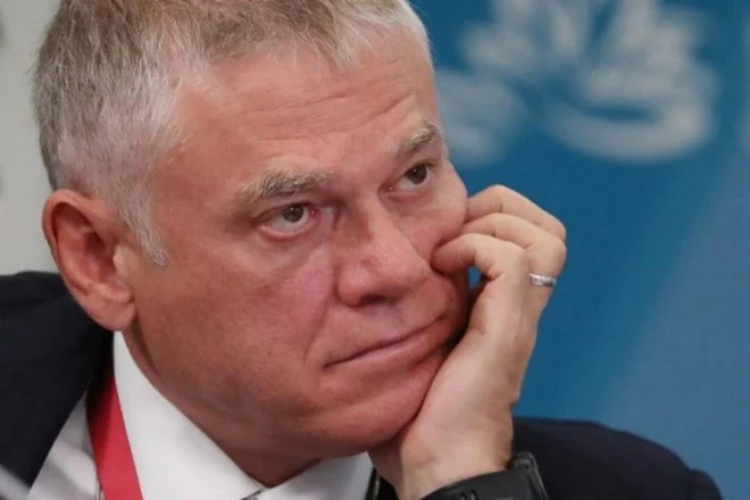 The owner of the yacht Titan, Alexander Abramov is the chairman of Evraz and his fortune is estimated at almost 6.6 billion dollars. Abramov began his career as the head of a research laboratory before the collapse of the Soviet Union and made his fortune exporting metals and coal from the Urals and Siberia. By 1998, the oligarch had acquired the largest steel and iron empire in Russia, employing 125,000 people and controlling a whopping 22 percent of the country's total steel production with an annual turnover of $20 billion.