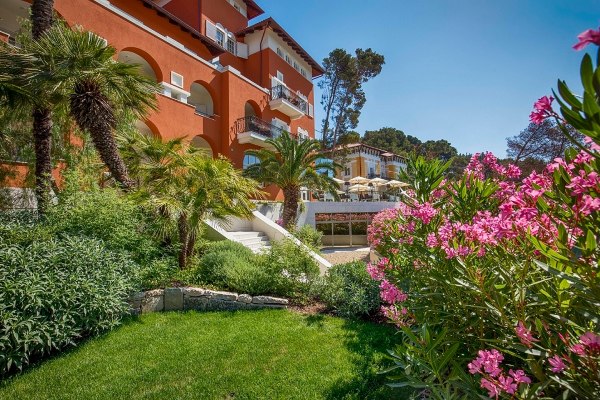 Boutique Hotel Alhambra, the unique Lošinj hotel beloved by guests from around the world for its opulent atmosphere, was voted one of the top 10 Best Hotels in Europe 2020 by readers of the Luxury Lifestyle Magazine, while the group's other award-winning 5-star property Hotel Bellevue 5 *, has also been named among the top in the same category.
The Luxury Lifestyle Magazine is the expertly curated publication for discovering new luxury destinations, gastronomic delights, exclusive locations and the most luxurious brands that inspire travelers from all over the world to explore destinations and hotels they have never visited before. The Readers' Travel Awards give readers the opportunity to single out those establishments that have left the strongest impression on them, with the aim of highlighting the unsurpassed gems of the tourism industry and rewarding excellence in various categories. The readers were able to vote for their favorites after the nominations had been reviewed by an expert panel in accordance with strict criteria.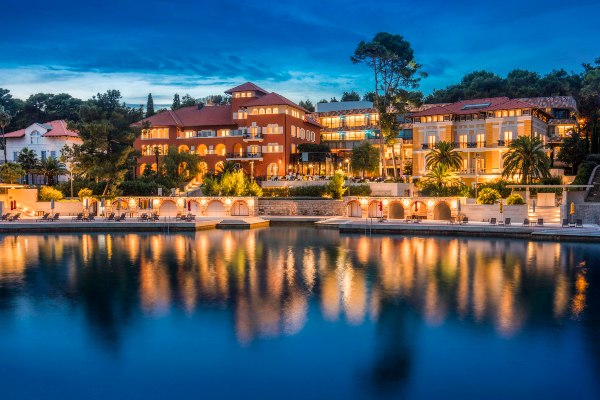 Surrounded by the intoxicating scent of ancient pines and elegantly adorning the picturesque Čikat Bay, one of the most beautiful bays in the region, the luxurious Boutique Hotel Alhambra, a member of Virtuoso, Traveller Made and the esteemed Small Luxury Hotels of the World, is housed in an Austro-Hungarian villa built in 1912 in Art Nouveau style and is famed for its world-class Alfred Keller Restaurant, featuring seasonal and local ingredients. The hotel's unique Cube Spa Alhambra offers a state-of-the-art wellness haven where guests can indulge in an array of bespoke body treatments and rituals from cleansing baths to detoxifying body scrubs and wraps, all customized using locally infused oils. Boutique Hotel Alhambra offers a high degree of privacy for guests looking to enjoy a quiet escape, from organised transfers and luxury car and boat rentals to tailor-made trips and experiences.
"We are delighted and honored to be recognised among the top 10 Best Hotels in Europe by readers of LLM who are discerning travellers many of whom we have had the pleasure and privilege of hosting at our hotel. We are committed and have made it our daily mission to fulfil our customer's highest wishes by consistently creating and providing an unparalleled, memorable experience that surpasses their expectations in every aspect. The praise truly goes to our dedicated team who have always gone above and beyond to deliver our promise. We thank our guests and readers for voting for us, and look forward to their many happy returns to Alhambra and our beautiful island." said Andrea Glavan, Director of Boutique Hotel Alhambra.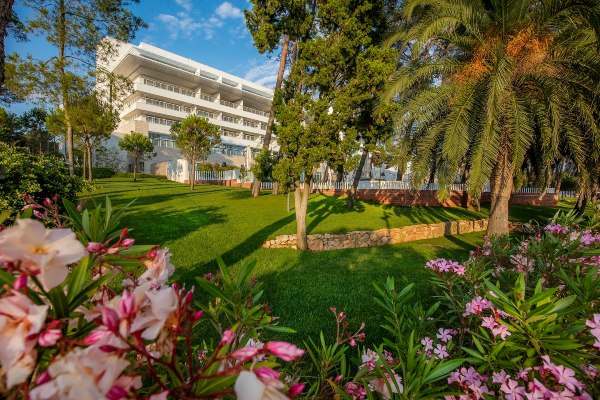 The impeccably designed Hotel Bellevue, which has also recently been named Croatia's Best Spa Hotel by World Spa Awards, offers an extraordinary wellness sanctuary where guests can immerse in integrated fitness, wellness and beauty programs, complemented by treatments by renowned global brands such as Bastien Gonzalez, 45 Degrees, Forlle'd Japan, Pharmos Natur and Valmont facials at the 2500sqm Bellevue Spa Clinic, the largest in the region.
Lošinj Hotels & Villas' Luxury Collection portfolio consists of the Boutique Hotel Alhambra, Hotel Bellevue, and three ultra-luxury villas, Villa Augusta, Villa Mirasol and Villa Hortensia which boast enviable seafront locations with each attended by its own consummate team of staff including a personal butler, private chef, providing an exemplary bespoke experience tailor-made to exceed guests' desires.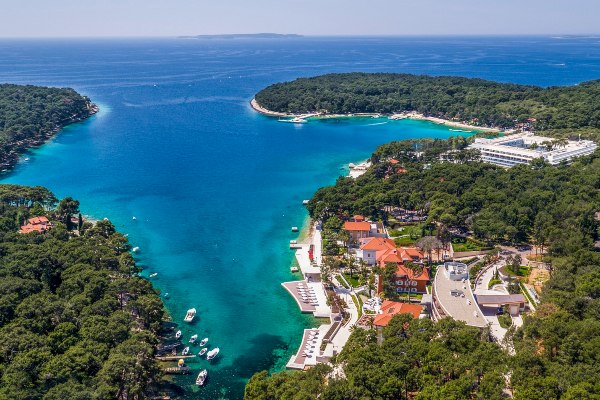 The brand's Classic Collection of four-star properties, Hotel Aurora and Family Hotel Vespera, nestled above the Veli Zal beach in Sunčana (Sunny) Bay in Mali Losinj, offer unmatched locations, comfort and an full range of hotel facilities, recreation and outdoor amenities in a safe, beautiful natural setting, ideal for an intimate getaway, active break or family holiday. Adjacent to the town of Veli Lošinj, Vitality Hotel Punta, one of the first certified gluten-free and asthma and allergy friendly hotels in Croatia, offers breath-taking sea views, a new state-of-the-art fitness center, comprehensive wellness facilities and a unique pulmonary rehabilitation program. The island of Lošinj has long been recognised as a healing location due to its Mediterranean microclimate and unique blend of natural sea aerosols, abundant medicinal plant life and essential oils, all combined with the island's pure air and immaculate seas – ideal conditions especially for respiratory health and rehabilitation since the 19th century.