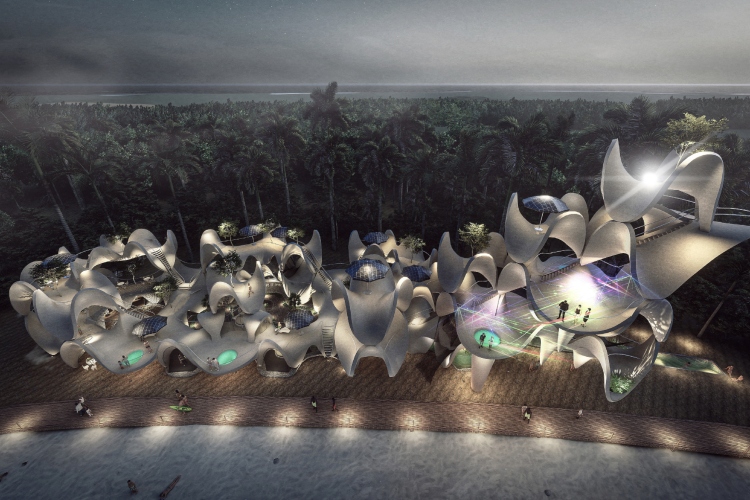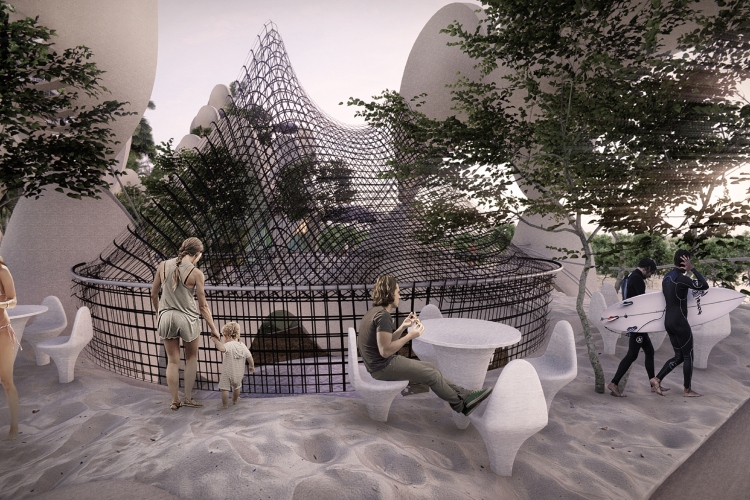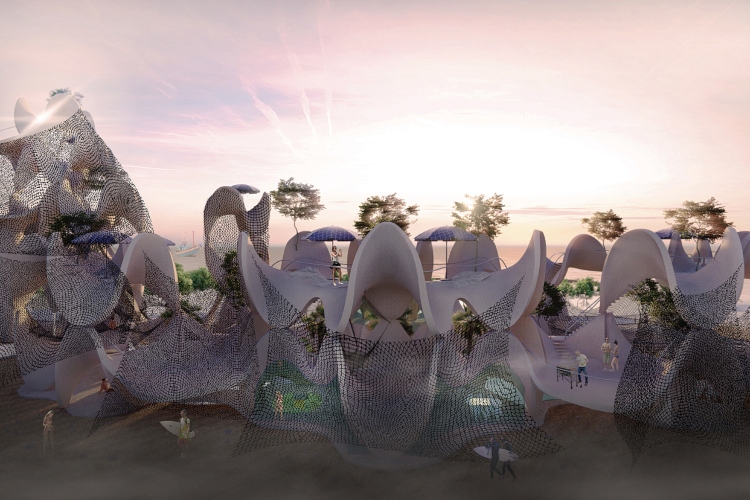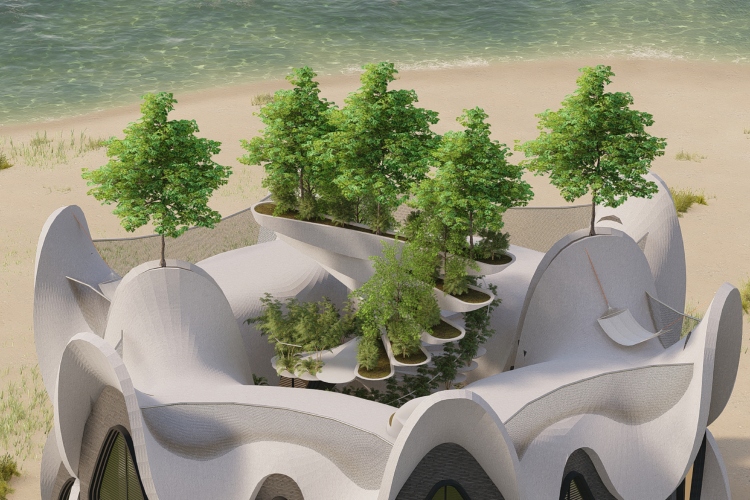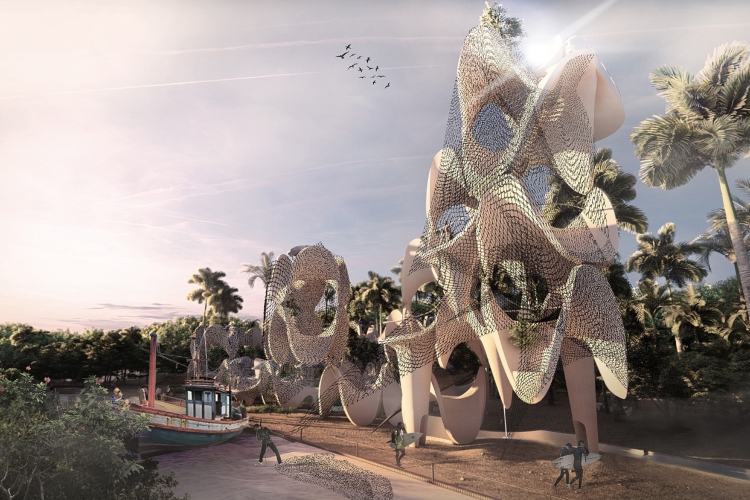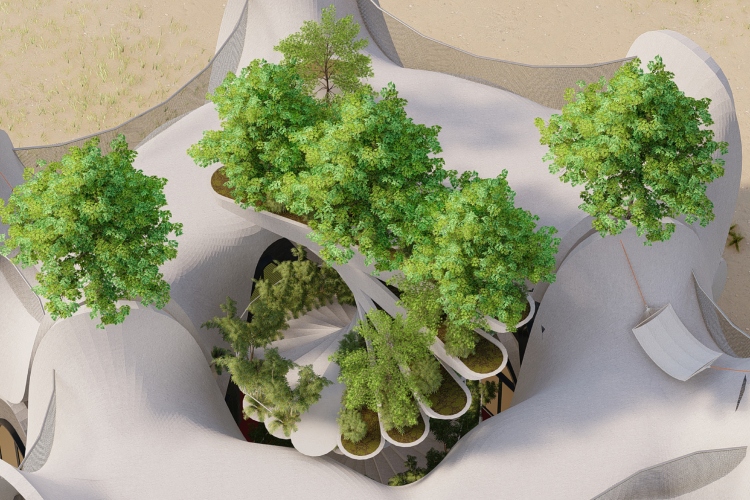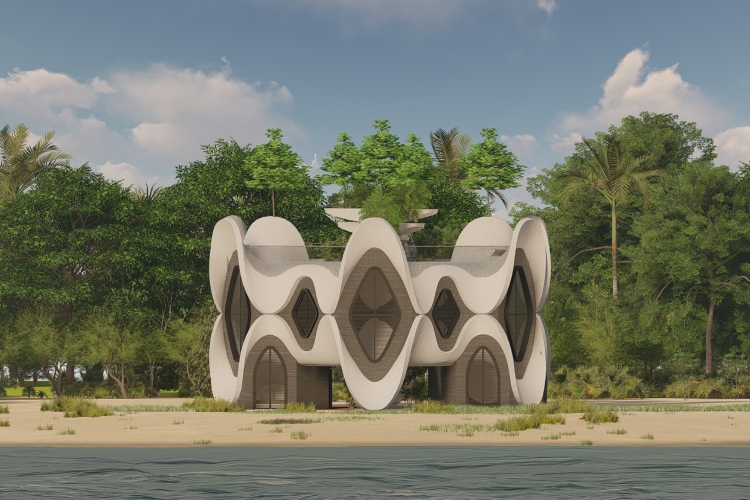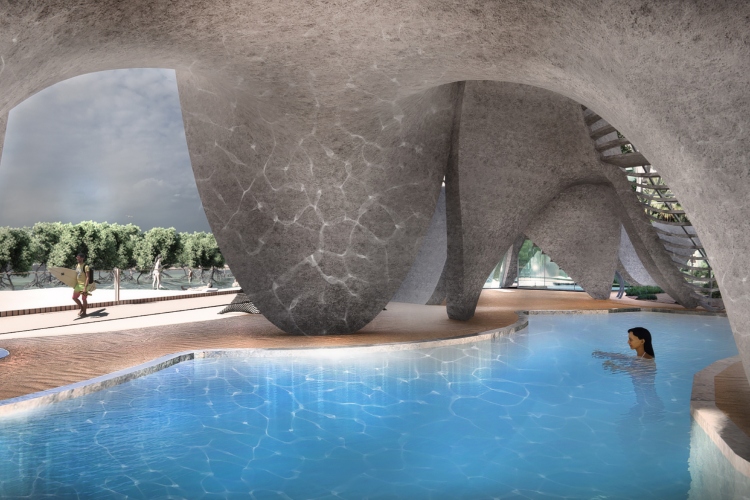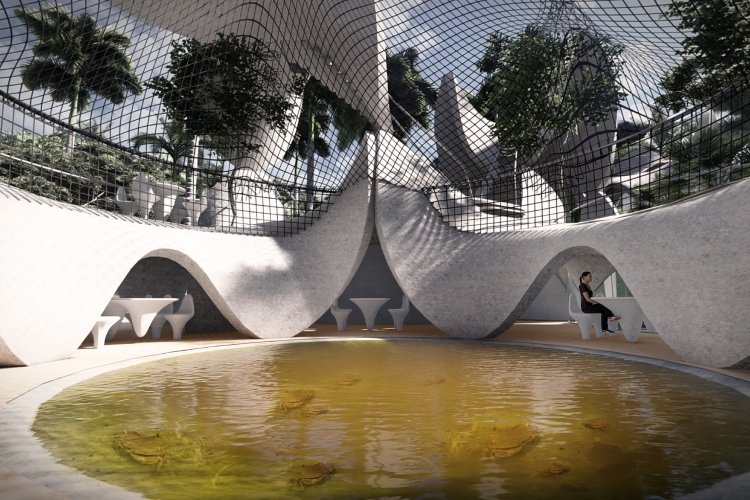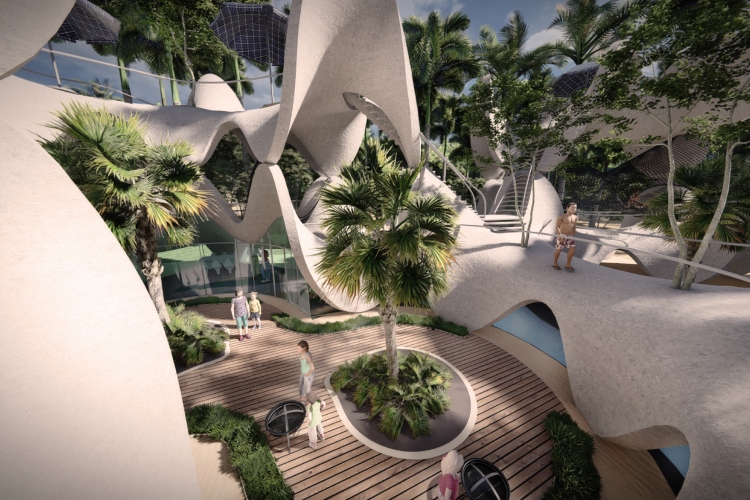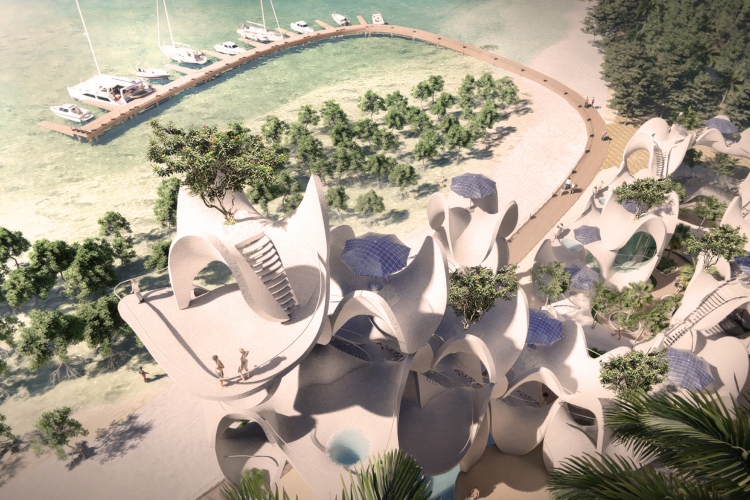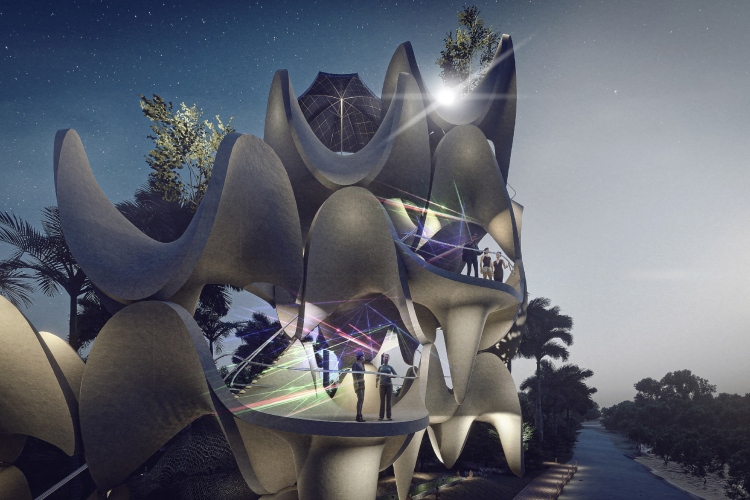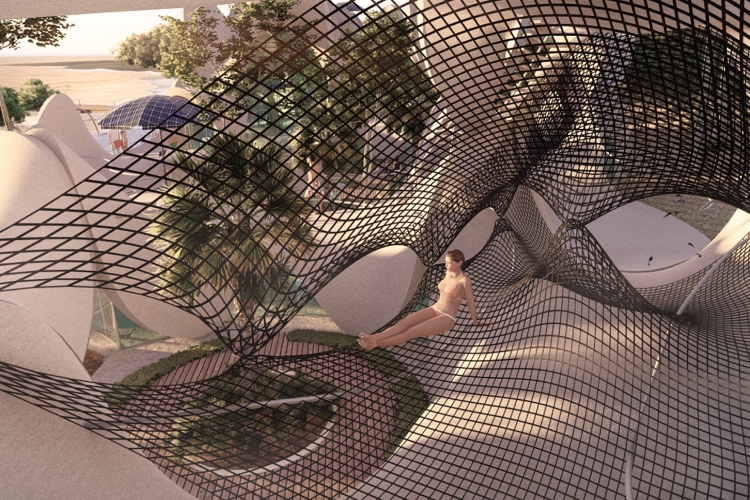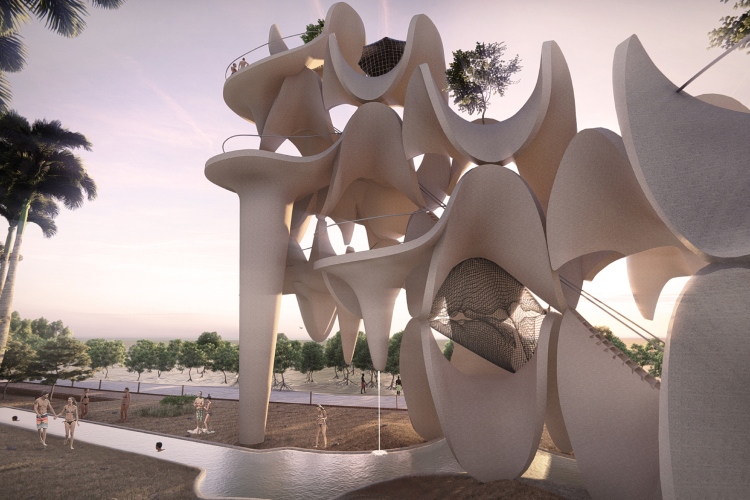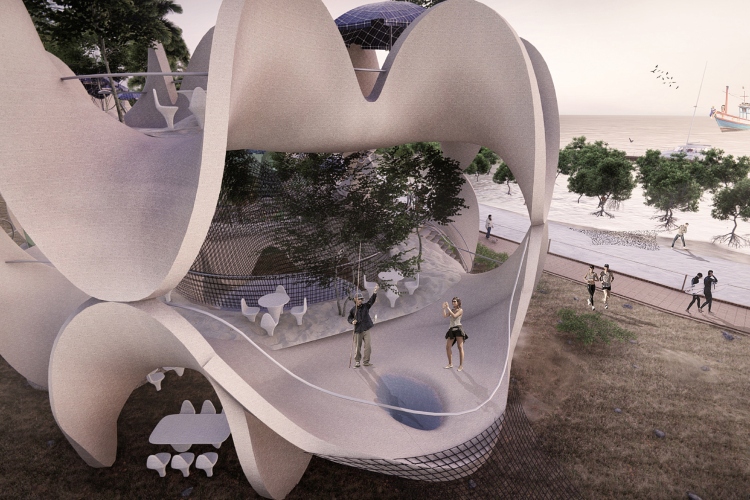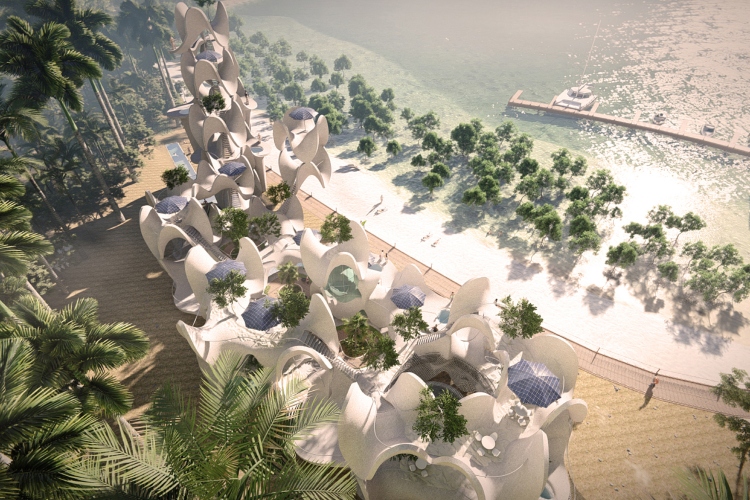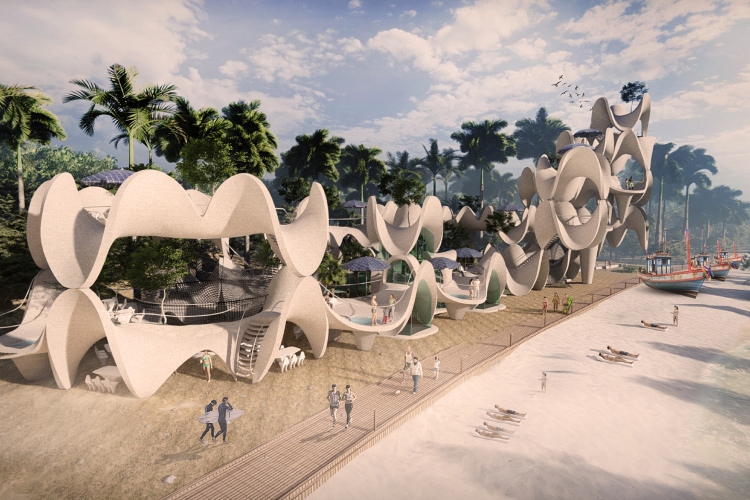 Cagbalete Sand Clusters represents a new sustainable vision of eco-tourism that elevates the local culture, with a focus on agriculture and fishing...
With the aim of creating a community that promotes ecology and nurtures the environment, Cagbalete Sand Clusters provides a dynamic space for both its residents and tourists. This blend is crucial for Filipinos as an archipelago of 7,641 islands, each with its own distinct cultural and natural identities.
The design explores the inherent values of the site and the sense of space in this project, but through ethical methods of development. The project integrates the programmatic and cultural context of its location into its architecture, which is essentially a system of units, a pre-made set of parts that can grow horizontally or vertically.
The client wanted to create farms on a 3.8-hectare plot on Cagbalete Island in the province of Quezon. With the radial development of the site, a hyperbolic cluster unit system was created, inspired by corals, taking into consideration the rich marine life and biodiversity of this location.
The resulting structure is a mixed-use complex: a private family home and a restaurant that focuses on using endemic plant species and seasonal crabs. One consideration was that crab farming could help prevent soil erosion and protect the existing biodynamic mangroves in the region. The team also introduced local hapa nets into the design as a type of membrane that blends with local sand, soil, and mud, resulting in a new and local patina, a biofilm membrane that creates an interesting imprint with the hyperbolic possibilities it offers.
Hapa nets also function as a 'veil' over the structure while also serving as informal sleeping spaces for afternoon rests. So, the humble hapa nets have been elevated beyond their utilitarian roots; they are now part of the structural membrane, a tool for food production, and a network that facilitates the daily activities of the structure's inhabitants, connecting time, culture, and space.
The project envisions a self-sustaining community of agriculture and entertainment, where electricity is generated using specially crafted solar umbrellas, and where spaces are primarily cooled through natural ventilation. The project's goal is to blur the boundaries between what is natural and artificial in this structure, opening it up to transformation throughout different seasons, whether it be rain or sunshine. There is also a wellness pool with saltwater, along with mud and diving pools where users can experience a sensory journey. At night, this project lights up and transforms into a bioluminescent space resembling plankton with multi-layered galleries, performance spaces, and a lighthouse function.