Photo: Palazzo di Varignana
Photo: Palazzo di Varignana
Photo: Palazzo di Varignana
Photo: Palazzo di Varignana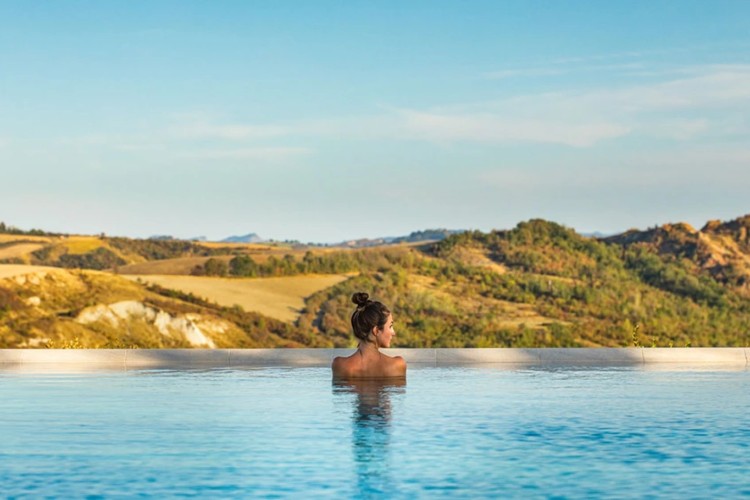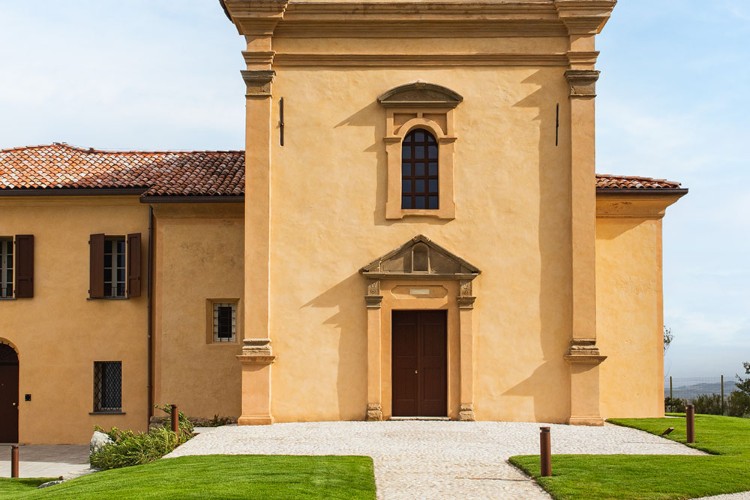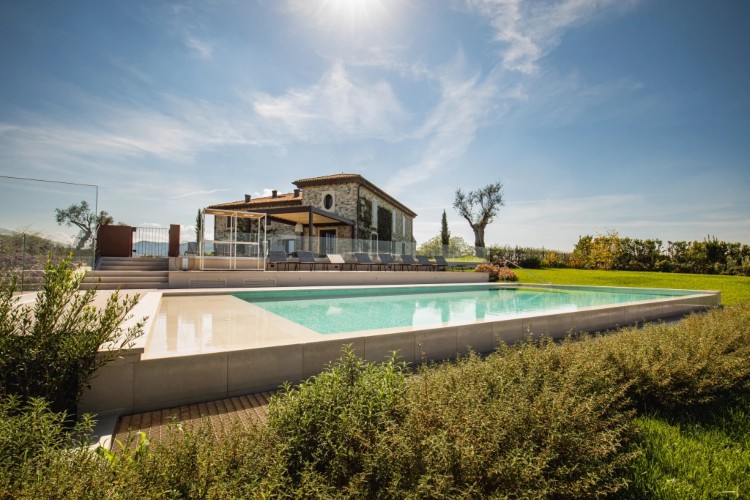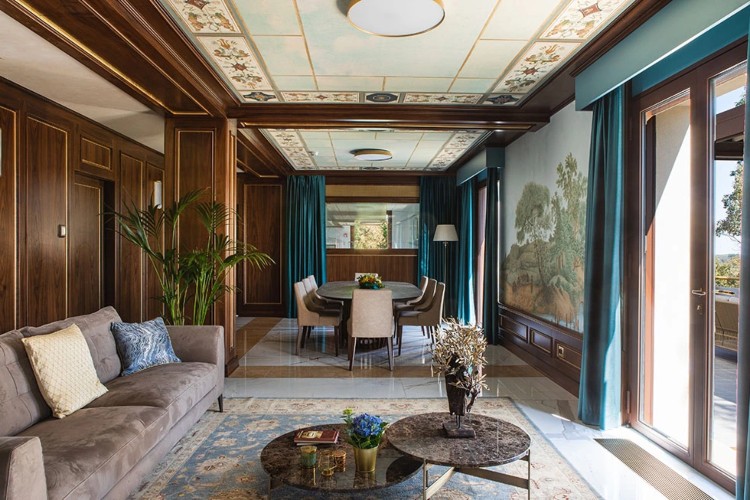 You will not miss the view from the penthouse if you stay in one of the six carefully restored country houses, which are under the auspices of the historic resort...
Who says farm life isn't a luxury? Nestled in the bountiful hills of Emilia Romagna, five-star country resort Palazzo di Varignana unveiled six new villas this month. "New" might be a stretch: in fact, these self-contained spaces are historic farmhouses on the resort's more than 300-year-old property, each of which has been meticulously restored, blending classic architecture with contemporary comfort.
"They are enchanted places, where space and time seem to have stopped," says Vittorio Morelli, general director of Palazzo di Varignana. "They offer a vacation in complete privacy and relaxation, between private pools and large gardens."
The villas feature original details such as exposed stone walls and cosy fireplaces (one even has a restored medieval chapel) alongside modern design elements and bespoke furniture made by Italian artisans. The four-, five- and six-bedroom homes have different styles and personalities, but all offer an unparalleled level of service and luxury amid the resort's 500 acres of farmland.
It goes without saying that a stay here focuses on the ingredients. Emilia Romagna is famous for its Parmigiano-Reggiano, Prosciutto di Parma and balsamic vinegar - and of course, the resort has created its own award-winning olive oil and wines. Here you can book a private chef or a cooking demonstration in your villa's kitchen, or try one of Palazzo di Varignana's four restaurants (one of which is housed in a restored 1920s luxury train). Each has a farm-to-table concept that highlights local ingredients - many of which come from orchards and vegetable gardens, where they even grow their own saffron.
"Space, peace and privacy are combined with all the resort's services," adds Morelli, noting the resort's lavish wellness program.
Villa guests can enjoy their private infinity pool overlooking the hilly countryside or plan a visit to the 4,300 square meter Varsana Spa with themed treatment rooms (do you want a Turkish hammam or a Finnish sauna?), seven pools, a medical centre, a music therapy pool (whatever that is), a steam room, and even an amazing sounding ice waterfall. There are also tennis courts, squash courts, and golf courses.
It would be easy to never leave the property during your visit, but you must. The surrounding area has a lot to offer. Car enthusiasts will want to check out the Museo Lamborghini and Museo Ferrari - Palazzo di Varignana can even arrange for you to drive a Ferrari, while Morelli also recommends a visit to the surrounding countryside.
"Dozza, a small and magical medieval village just 10 kilometres away, is an artistic gem thanks to its painted walls and the Sforza fortress that dominates the town," he says.
Of course, you can't leave without trying one of Bologna's historic trattorias—after all, this region is the birthplace of Italian comfort foods like mortadella, tortellini, lasagne, and (of course) spaghetti Bolognese.
Villas range in price from approximately $600 to $933 per night.