If you want to camp, but only in a luxurious way, we have something just for you!
A new glamping adventure you can experience in Tennessee recently opened and promises you a stay in nature with five-star amenities and more! Called the Bolt Farm Treehouse, the property includes five "invisible" cabins with mountain views and private hot tubs. Each of the accommodation units (designed and built by OOD, a company based in Tallinn, Estonia) has a mirror facade that makes them completely private and almost 'invisible'.
Co-founder of Bolt Farm Treehouse, Tori Bolt said in a statement: "Nature has a magical way of relieving us of stress. The visually stunning architecture blends perfectly with nature, providing a fully immersive experience like no other."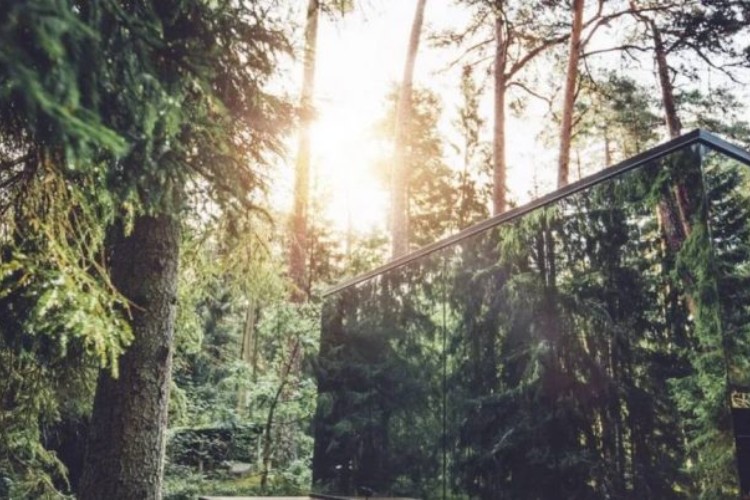 Each cabin has a double bed, air conditioning, heated floors, a desk and rain showers. Other amenities include high-speed Internet, in-room theatre, Bluetooth player, and a fully equipped kitchen with a stovetop, grill, pizza oven, and mini-fridge.
In addition, guests can also relax on the private terrace, which is equipped with a hot tub, Adirondack chairs, a bistro table and a smokeless fire pit. For the more adventurous, there are also a range of activities available such as fishing, hiking, horse riding, paddle boarding or kayaking.
Invisible cabins at the Bolt Farm Treehouse can be reserved at prices starting at $395 per night.