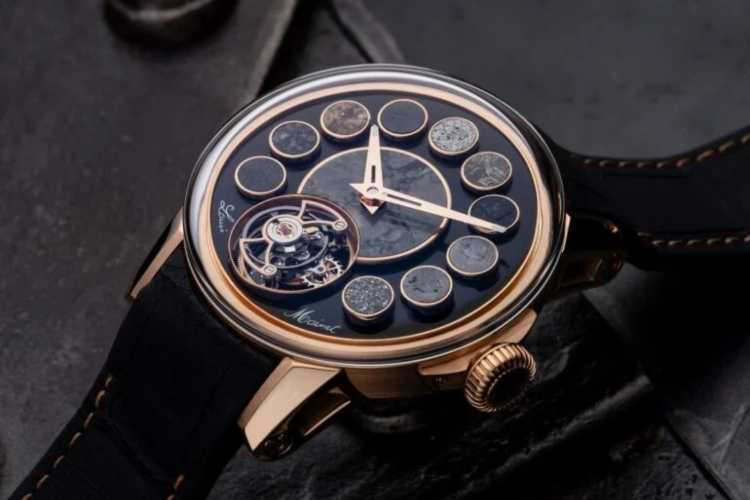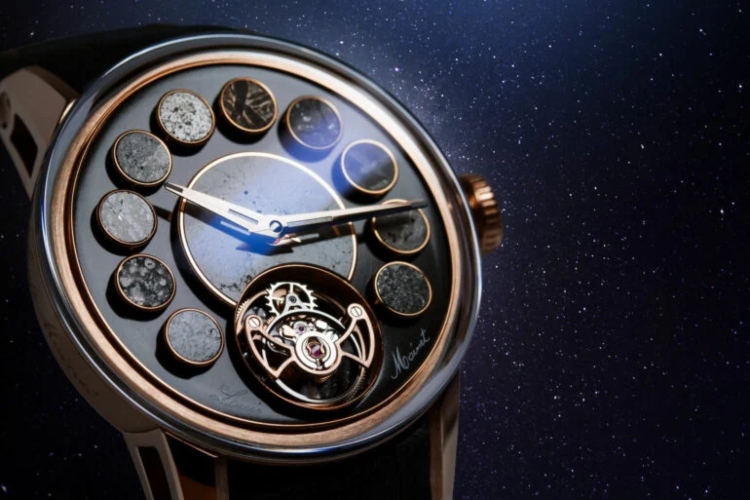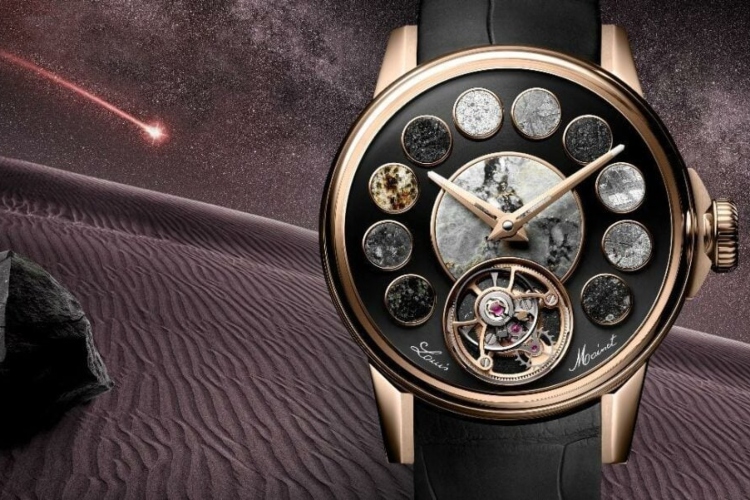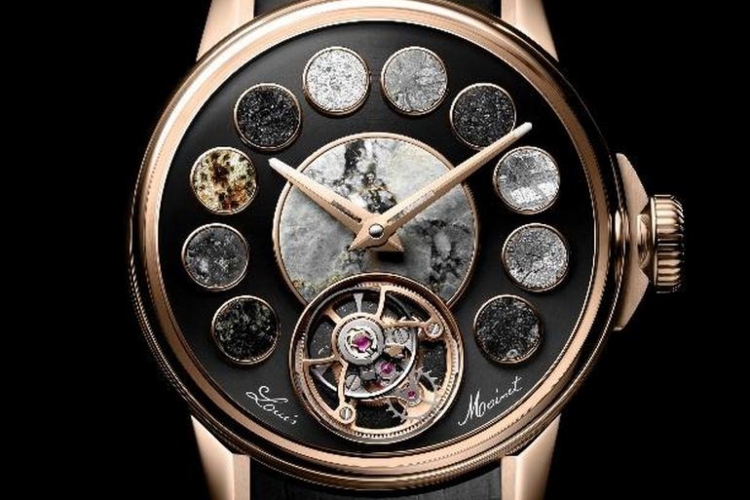 Not diamonds or gemstones: a $245,000 watch has entered the Guinness World Records for featuring 12 ultra-rare meteorite fragments on its dial.
Independent Swiss watchmaker Les Ateliers Louis Moinet recently unveiled an otherworldly timepiece in Geneva at the Musée d'Histoire des Sciences, earning a place in the Guinness World Records. Named Cosmopolis, this unique flying tourbillon watch showcases 12 fragments from 12 different meteorites on its dial, earning it a spot in the world-famous record book. It has been awarded the title of "Watch with the Most Meteorite Inserts" by the Guinness World Records. "More than an extraordinary work, Cosmopolis is a historical and scientific journey, a microcosm of the macrocosm," said Jean-Marie Schaller, owner and creative director of the Louis Moinet brand.
Schaller spent 20 years collecting exceptionally rare meteorites and decided to create an unparalleled watch to display the beauty of space rocks. Each of the 12 meteorites, some of which are even older than Earth, has its own story. The rarest of all is a lunar meteorite placed precisely in the center of the dial. The second most intriguing space rock is a black chondrite carefully set on the back cage of the tourbillon.
Other meteorite fragments are set on 10 disks that make up the markers around the dial. One of them is the Allende meteorite from the meteor shower in Mexico, estimated to be 4.567 billion years old and the oldest rock in the solar system. The 18-karat 5N rose gold case has a diameter of 40.7 mm and features manual winding, offering a power reserve of 96 hours. This unique watch is priced at CHF 225,000 (approximately $245,000).