Classic or modern? One of the ten lucky enough people to buy the latest De Bethune limited edition model will not have to choose…
The DB Kind of Two Tourbillon model got two different faces, each interwoven with its own vibration: side A is in line with the more experimental, futuristic ethos of the brand, while side B represents a more refined and elegant approach to horology. To change the face of the watch you want to see, all you have to do is turn the case in its central axis, which is further facilitated by floating lugs, equipped with a rotating mechanism with 28 components.
On the modern face of the watch you can see the central hands for hours and minutes, the tourbillon in the position of 6 o'clock with the indicator 30 seconds and the perfectly symmetrical bridge in the central part. The traditional side offers a hand-crafted center section with a guilloche pattern, surrounded by Arabic numerals, which will be recognized by all fans of the DB8 and DB10 models.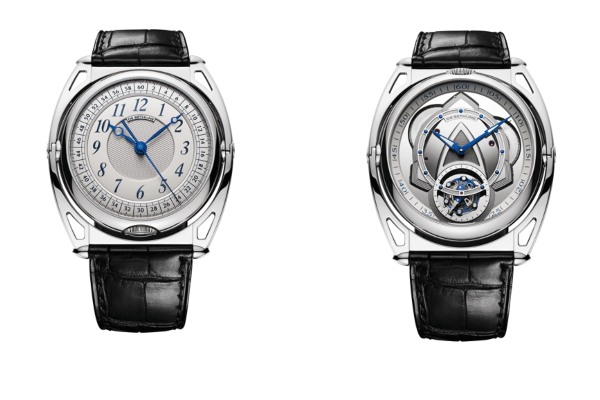 The sophistication required to create a perfectly reversible mechanism that allows hands on both sides to go in the right direction should not be underestimated, and the same can be said for a case made of titanium with a diameter of 42.8 mm, which contains a combination of polished and rounded shapes, matte and glossy components and variable thickness. The watch measures only 9.5 mm in height, which is incredibly thin for a piece that contains a tourbillon.
"We have all been confronted with several aspects of our personalities and the different universes around us, just as the artist faces different directions in which he would like to take his masterpiece. For me, this watch is a way to combine my different forms of attraction with different faces of beauty, suggesting an object that will awaken thoughts related to the future paths we may take, "said Denis Flageollet, co-founder of the brand.
Available in a limited edition of just 10 pieces, priced at $ 250,000, this watch sold out within 24 hours of launch!