Dubai-based Fura Gems has discovered the world's largest ruby.
The unveiling of the 101-carat ruby ​​named "Estrella de Fura" took place during the Dubai Diamond Exchange trade show hosted by flagship Free Zone and Government of Dubai Authority on commodities trade and enterprise. Almas Tower, within Jumeirah Lake Towers, was the location where this beautiful precious ruby ​​was discovered. Canadian company Fura Gems announced that the 101-carat ruby ​​was found in the Cabo Delgado region of northern Mozambique. Its vivid red hue makes it extremely rare, in addition to being the largest.
Dev Shetty, Founder and CEO of Fura Gems said: "This discovery is an unprecedented occurrence and a moment of honour for us at Fura and for Mozambique."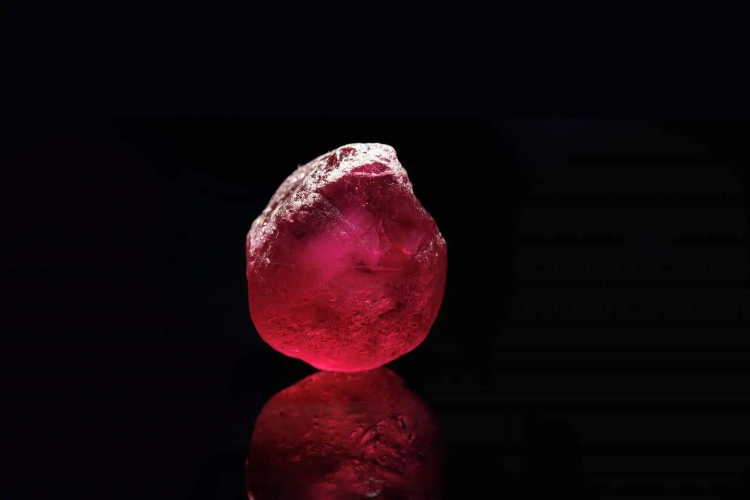 "The Estrela de Fura ruby ​​is likely to produce an intense, saturated red colour when fully and properly faceted with adequate proportions," said Dr. Daniel Nyfeler, Managing Director of Gübelin Gem Lab. "Compared to most rubies, including those from Burma, reaching sizes in excess of 5 carats, this ruby ​​is relatively free of visible inclusions. Considering its very large size, vivid red colour, and clarity characteristics, it is safe to say that it possesses exceptional potential to become one of the largest high-quality rubies ever seen", Nyfeler added.
Other notable rubies in collections around the world come with significant impurities, which do not give them the same pedestal as the 101-carat "Star of Fura" ruby.
The gem will be on display in Dubai for a month before heading to a private auction in October.