Years ago, Lay's used to say that "no one can eat just one bag of their chips."
Clearly, the brand has more than proven its tagline since then, as it has built a global brand name with fanatical consumers. Of course, no one expected that the time would come when a fashion house would turn the packaging of a favorite snack into a luxury accessory.
Balenciaga is of course here to make the unthinkable a reality. The result of the collaboration with the brand Lay's is a bag that looks like a bag of chips. Crafted from exotic leather, the bag recreates the classic edgy bag design, features the distinctive Balenciaga logo and comes in three colors: red, yellow and blue. The bag also features metallic silver lining and a simple top zip closure and it debuted at Paris Fashion Week, leaving everyone speechless.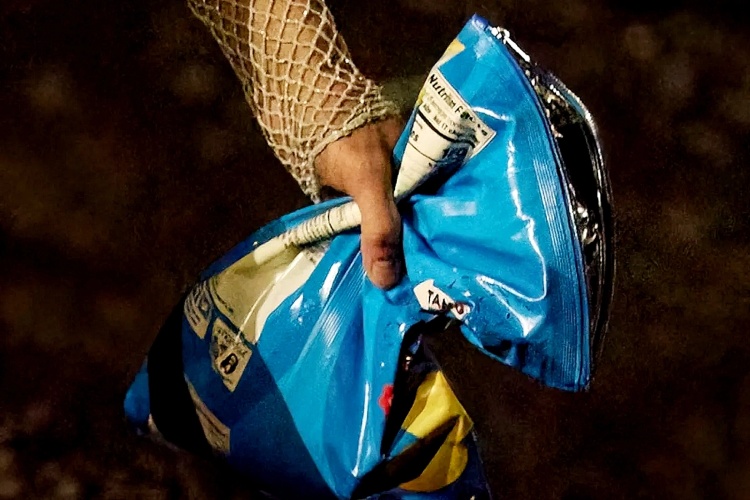 While Balenciaga's creative director, Demna Gvasalia, described the bag as a "must have", opinions on the internet were on different wavelengths. Commenting on the fashion accessory, one Twitter user said: "This is the stupidest thing I've ever seen," while another added: "They better eat it after the show." Some have also drawn parallels to similar Moschino releases from years ago, such as the toothpaste bag, baguette bag, bathroom cleaning bottle bag, etc.
.@balenciaga Summer 23 #pfw pic.twitter.com/UNGzCcC9DA

— LAY'S (@LAYS) October 3, 2022
And while the Lay's x Balenciaga bag retails for around $1,800, it's certain that bags of the popular crisps will now find a different use before ending up in the recycling bins, if only on TikTok posts.