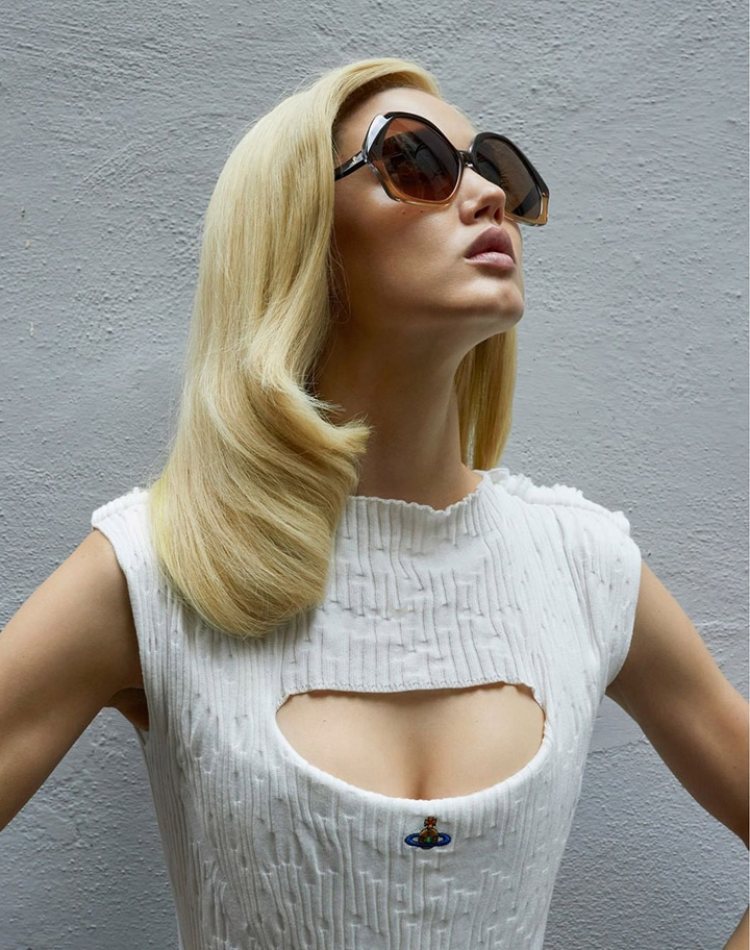 Vivienne Westwood presents a campaign dedicated to the latest designs of eyewear for spring / summer 2022.
Novelties for the spring and summer season are presented by the supermodel Lindsay Wickson, who posed in front of the lens of photographer Jurgen Teller.
Named "Sun", the collection of sunglasses is inspired by traditional models worn by Hollywood actresses and Italian glamor from the 1960s, with a focus on self-expression.
The campaign highlights two styles of oversized sunglasses, one in dark and the other in purple.