Ladies, it's time to put aside all your plans for shopping, at least until the end of the presentation of the new and beautiful model of the Dior handbag...
The new bag comes in a wide range of styles based on the legendary design and in two series of models enriched with lush knitted motifs, one of the most recognizable designs of the legendary brand. Named DiorTravel, the new line comes with an abundance of likable shades, a hand-created design made of supple lambskin, reinforced with sewn parts on the outside.
The new women's bag looks even more beautiful with the Christian Dior logo that adorns it on the front, in almost the entire width of the face and emblems on branded belts, full of charm. This bag is all in one and has a whole compartment dedicated to holding everything important, from keys, phones, diaries, external batteries and AirPod headphones, too. DiorTravel cannot only hold everything you need with you, but it is also a very diverse model intended to be carried in the hand, over the shoulder or crosswise with the help of a large strap.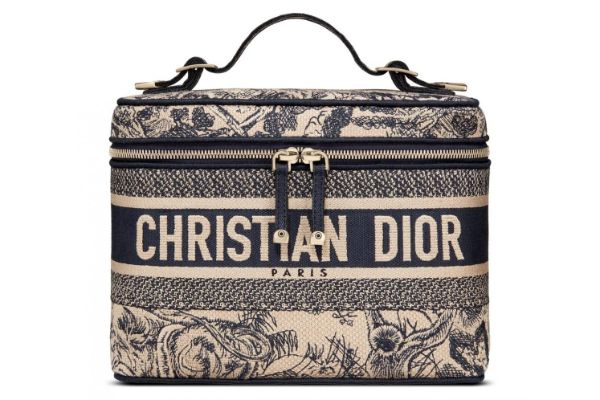 The Lady Dior Micro Vanity Case is 11 x 7 x 9 cm in size, while the Small DiorTravel Vanity Case variant has slightly more generous features with 18.5 x 13 x 10.5 centimeters. Both variants come in beautiful color combinations such as gray veil, sky blue, beige, Rose Des Vents, with black Christian Dior stitched straps or complementary, adjustable leather shoulder straps.