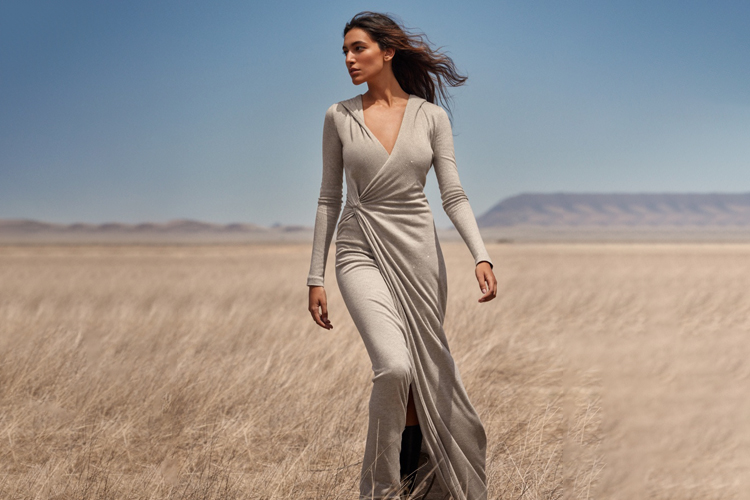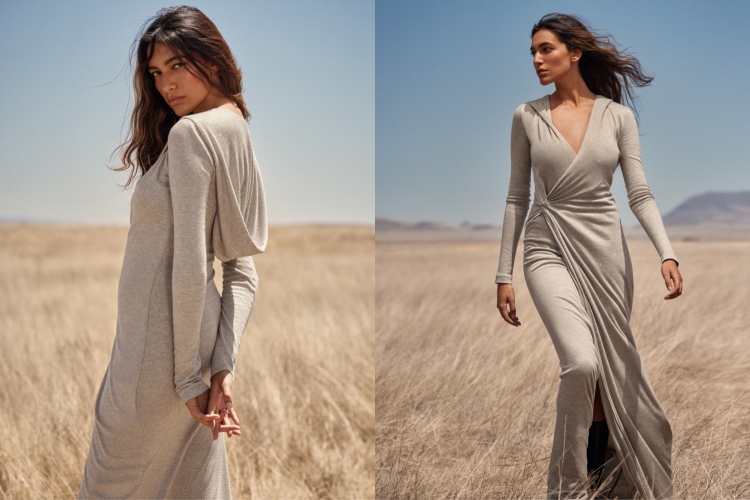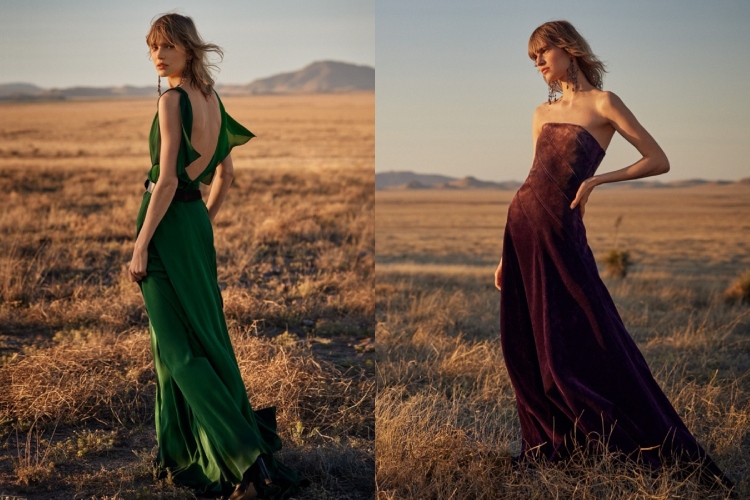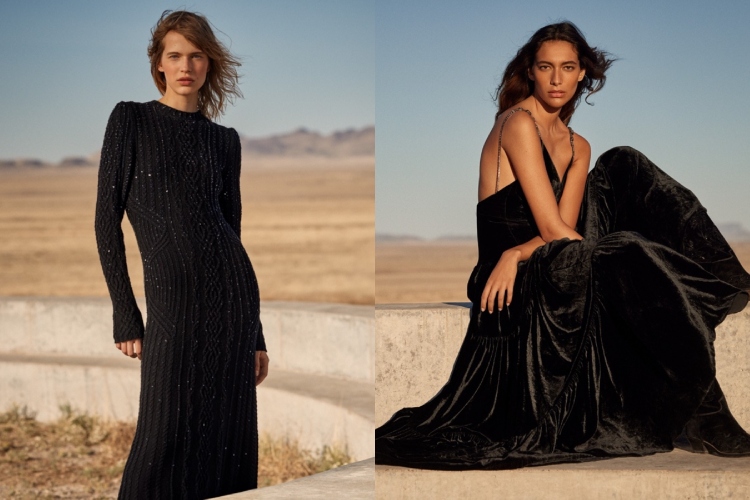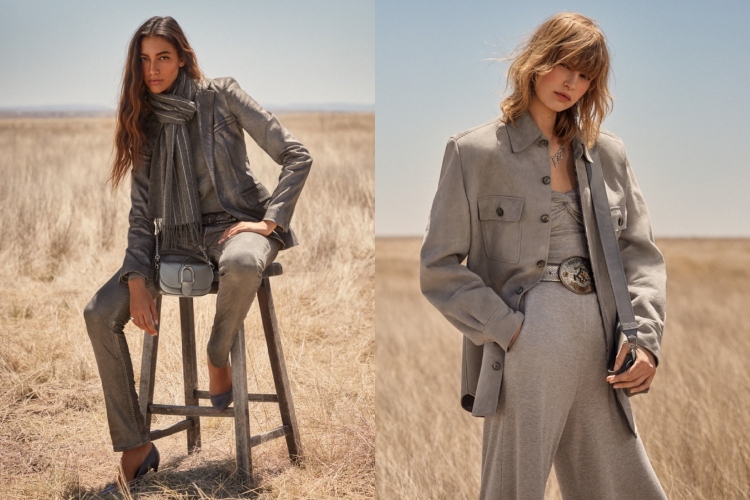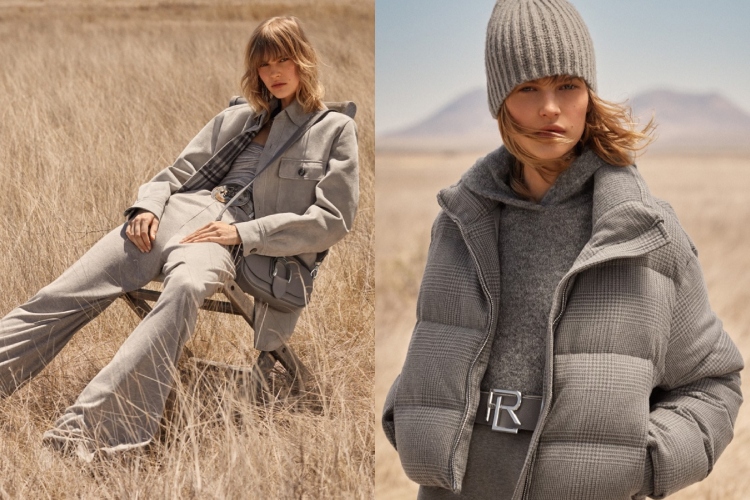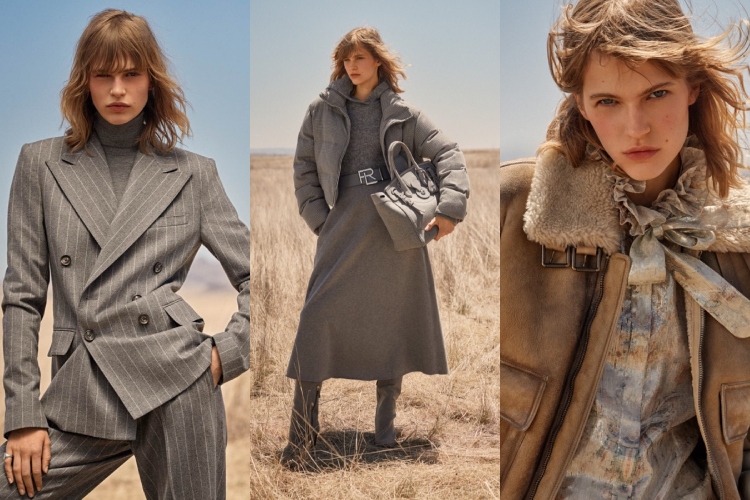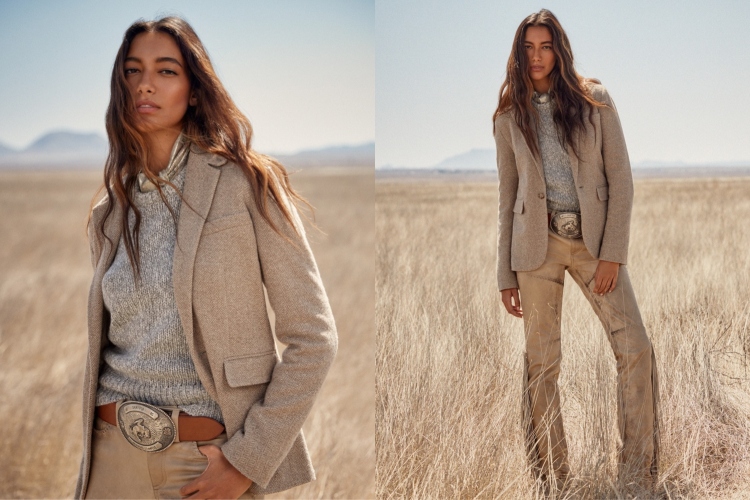 Ralph Lauren's latest collection for fall 2023 not only pays homage to the American Southwest but emerges within its expansive landscape.
Photographed in Texas, the collection presents a world where rugged resilience meets sophistication. Models Aivita Mūze and Nour Rizk, featured in Ralph Lauren's fall 2023 campaign, sport a combination of elegant dresses and structured blazers.
Forget about grey and beige shades—neutral dominance is interspersed with powerful tones of emerald green and royal burgundy. These colours not only complement; they demand attention. Oversized puff jackets share the stage with wide-legged trousers and knit sweaters. Striking belts and flared pants reflect Western flair with elegance.
While the Polo Ralph Lauren collection for fall and the previous pre-fall 2023 collection laid the foundation, this new autumn collection continues the story of classic American style, building upon earlier lines, combining the spirit of the Southwest with modern glamour.
Ralph Lauren describes the collection as a fusion of "rough romance and modern glamour." While greys typically exude subtle sophistication, here they merge with imaginative tweeds and abstract floral prints. Add sport-inspired silhouettes and silver lace, and you have pieces that make a style statement.