The votes were counted and the best wine in the world for 2021 is…
Chateau Mouton Rothschild 2018! For the past three months, the Tastingbook platform has been collecting votes to select a wine that will rule the entire world, in ten categories. More than 190,000 professional enophiles and wine lovers from 115 countries around the world cast their votes, totaling three million, for 204,675 different wines. After the voting period, the top 100 from each category went through a blind tasting performed by Wine Masters, Tastingbook Platform professionals and other connoisseurs.
Rothschild wine got the highest score in the final, and took the title of the best wine in the world and the best red wine! Consisting of 86% Cabernet Souvenir, 12% Merlot, 2% Cabernet Franc and a touch of Petit Verdois, the wine leaves behind a taste of spicy blue and black fruit, while at the same time looking fantastic - its label was designed by Chinese artist and writer Xu Bing.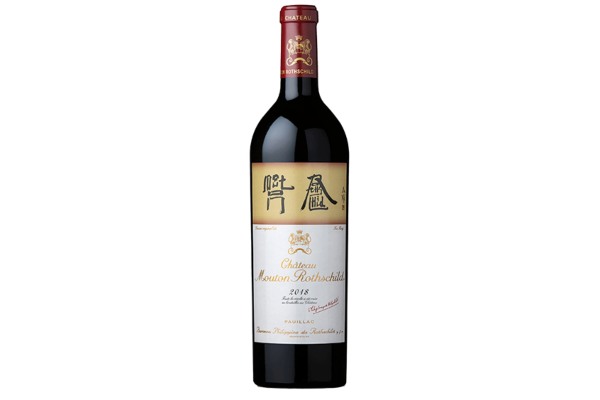 Below we reveal the full list:
Best Wine / Red Wine of the World: Château Mouton Rothschild 2018 (Bordeaux, France)
The best white wine in the world: Penfolds Yattarna Bin 144 Chardonnay 2018 (Australia)
The best champagne in the world: Rare Champagne 2008 (Champagne, France)
The best sparkling wine in the world: Fontanafredda Contessa Rosa Alta Langa Rosé 2014 (Piedmont, Italy)
The best rose in the world: Ixsir Grande Réserve Rosé 2018 (Mount Bekaa, Lebanon)
The best sweet wine in the world: Robert Weil Kiedrich Gräfenberg Riesling Trockenbeerenauslese 2018 (Ringau, Germany)
The best port in the world: Niepoort Vintage Port 2017 (Douro, Portugal)
The best cabernet sauvignon in the world: Bond St Eden 2015 (Napa Valley, USA)
Best Merlot of the World: Masseto 2015 (Tuscany, Italy)
The best pinot noir in the world: Armand Rousseau Chambertin 2014 (Burgundy, France)
The best champagne house in the world: Champagne Piper-Heidsieck (France)
The best new winery in the world: Promontory (Napa Valley, USA)
The best winemaker in the world: Cory Empting (Harlan Estate / Bond / Promontory)