Salty, crunchy French fries are a favourite snack for millions of people around the world for several reasons…
The first reason is certainly the fantastic taste, as the second we can mention the simplicity of preparation, and as the third, the affordable price. Although the first two items in our claims are true, the price can definitely be discussed, at least if you ask Serendipity3, an iconic New York restaurant that offers $ 200 French fries - "Crème de la crème pommes frites".
This exclusive French fries recently entered the Guinness Book of World Records due to its incredible price, thus taking the title of the most expensive. Prepared as part of the celebration of the National Day of French Fries - July 13, the potatoes are the work of Chef Joe Calderone, creative director of the restaurant, and Chef Frederick Schoen-Kiewert, corporate chief executive of Serendipity3.
To reach an incredible price, the fries are prepared from Chipperbeck potatoes blanched with Dom Perignon champagne and J. LeBlanc French Champagne Ardenne vinegar. They are then fried three times in pure goose fat, obtained from free range geese, bred in the south of France.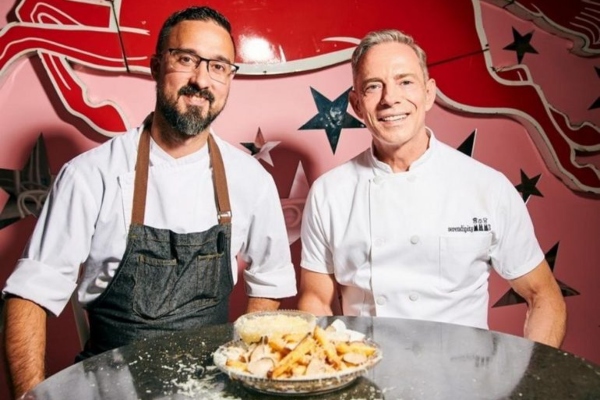 Next, the French fries are seasoned with Guerande Truffle salt, which is hand-made from the place of the same name in France, Urban Summer Truffle oil, Crete Senesi Pecorino Tartufello, which is made from sheep's milk, and Black Summer Truffles from Umbria.
Commenting on his masterpiece, Joe Calderone said: "We are honoured to be recognized by the Guinness Book of World Records for our creation, i.e. the most expensive French fries in the world, and we look forward to creating even more decadent delicacies in the future."
Finally, we can say that you can try Crème de la Crème Pommes Frites in this restaurant, with prior notice.