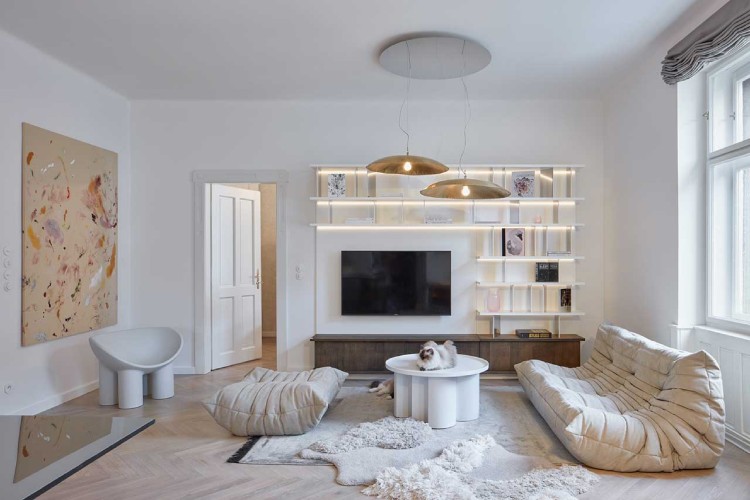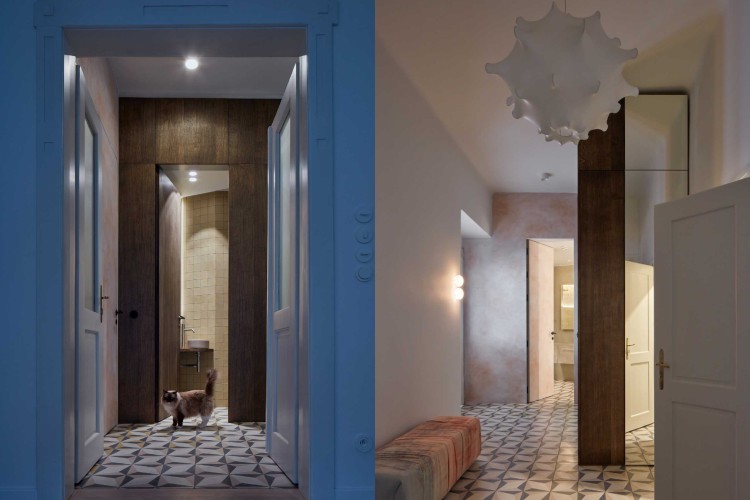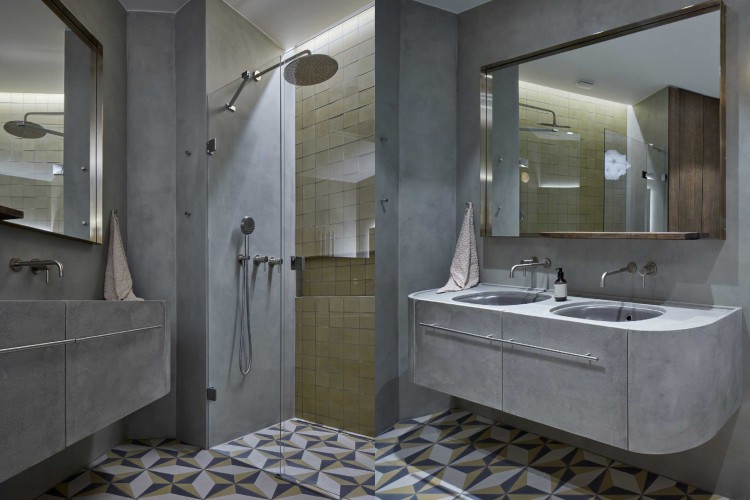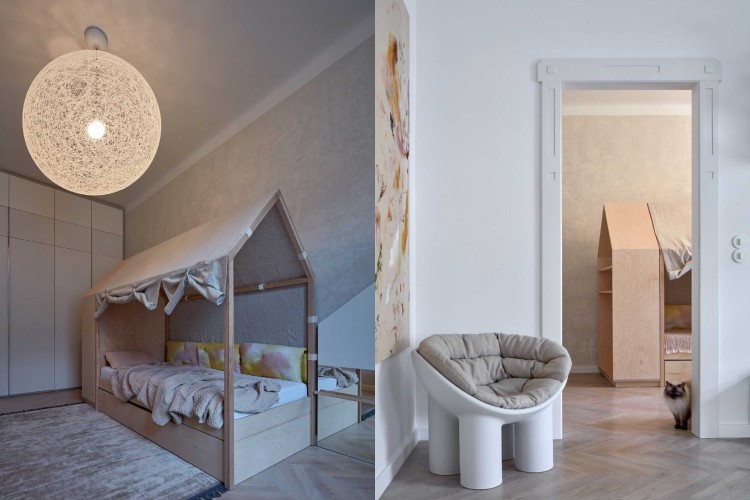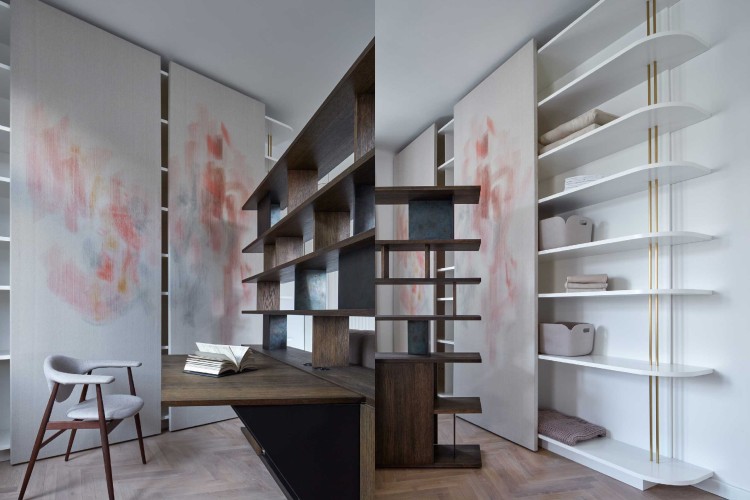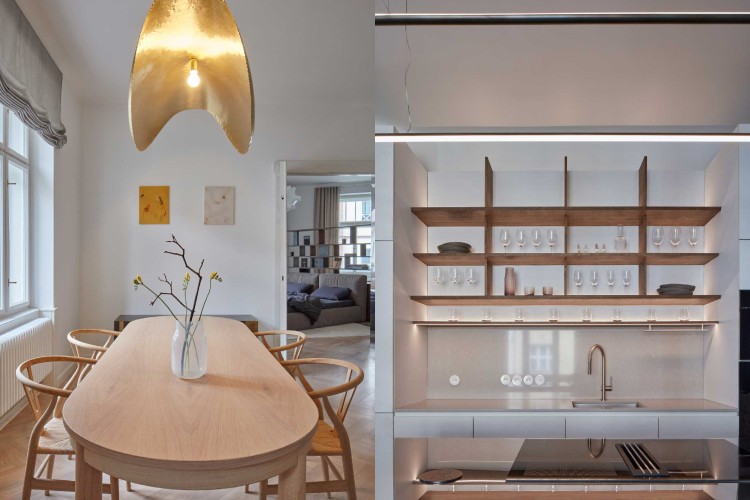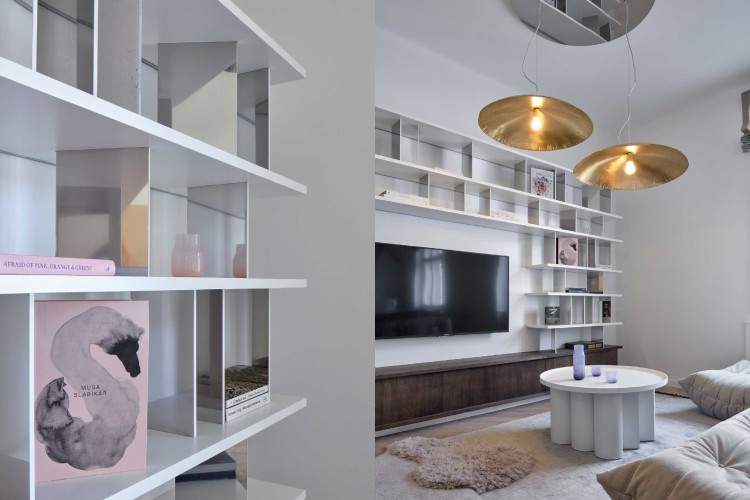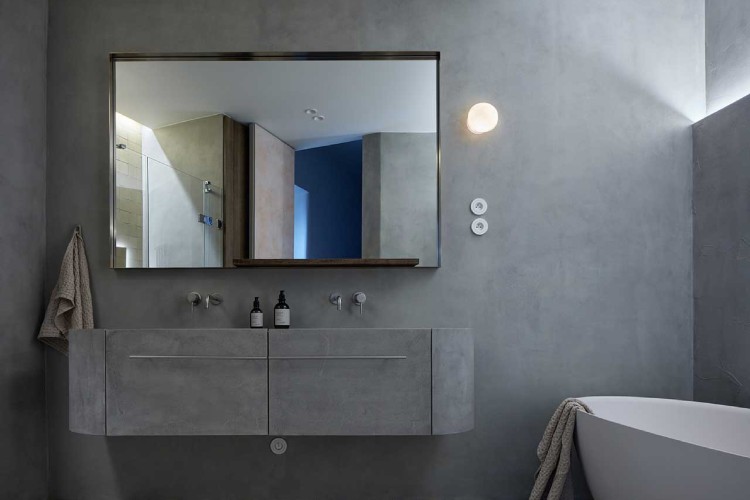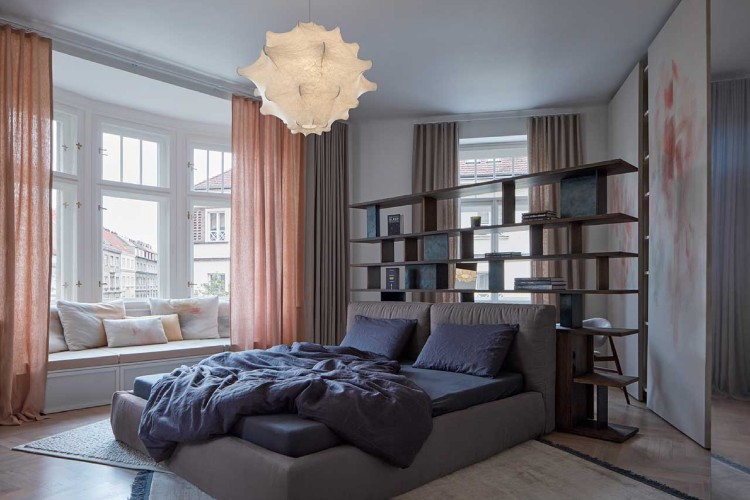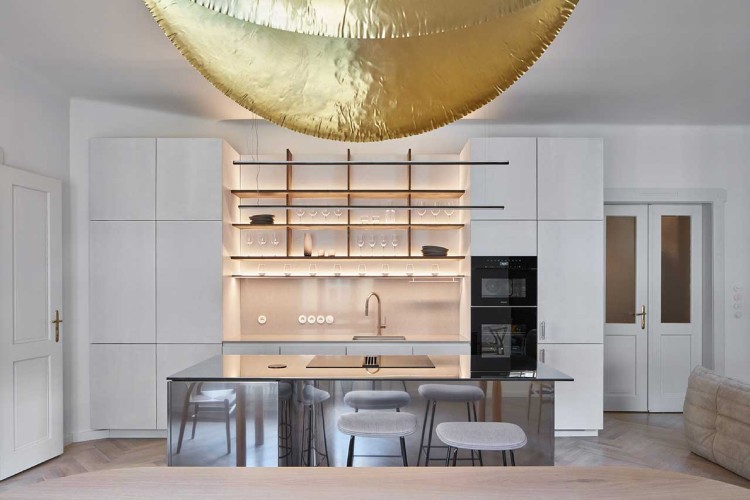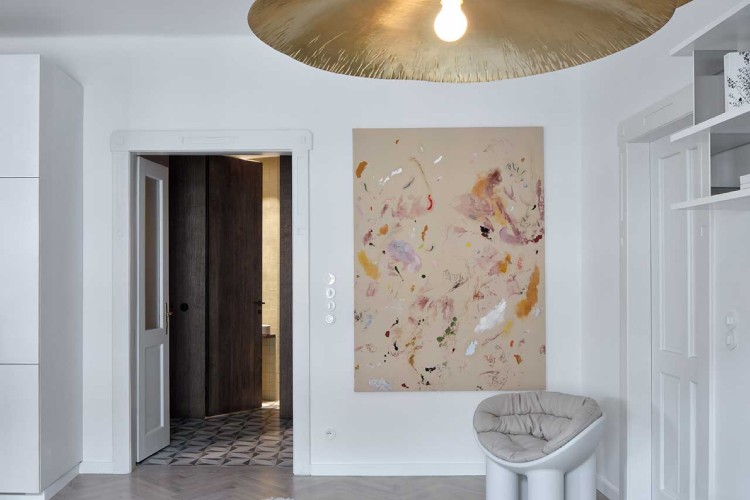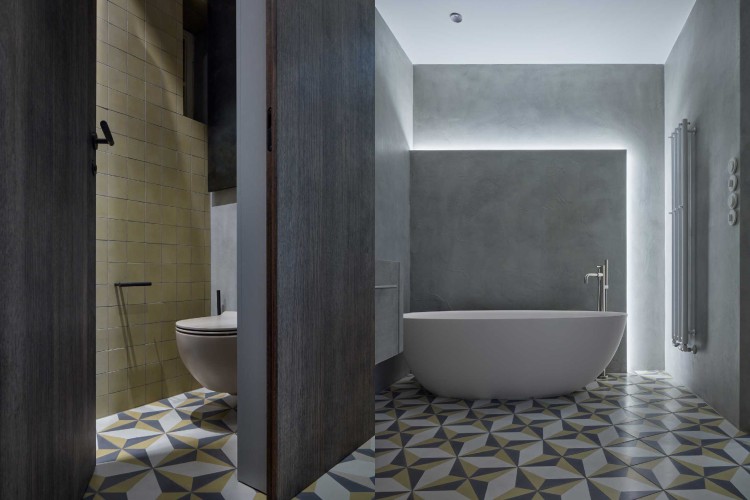 Malfinio renovated an apartment in a 19th-century building for a young couple with children in Prague...
The renovation of apartment EO7 stayed true to the character of the building, making it contemporary for the modern family. The new layout has led to larger rooms, especially in the main living area where a wall has been removed. Another aspect of the new design made sure that the materials and colour palette flowed between the spaces and created a cohesive look.
The muted colour scheme in the central space is paired with carefully selected pieces of furniture, including a Ligne Roset Togo sofa and ottoman, a Roly Polly chair from Toogood Furniture and a Stella coffee table by Jiří Krejčík. The clean lines continue on the wall with a white and reflective bookshelf.
The client requested star pattern cement tile floors, a large reflective island and several pieces of furniture from their previous home.
At one end of the apartment is the primary bedroom with an upholstered floating bed that sits in front of an open wooden shelf, which serves as a partition to create a space for a home office.
The main colours are white, medium grey, mustard shade and powder pink, which appear sporadically in each space.