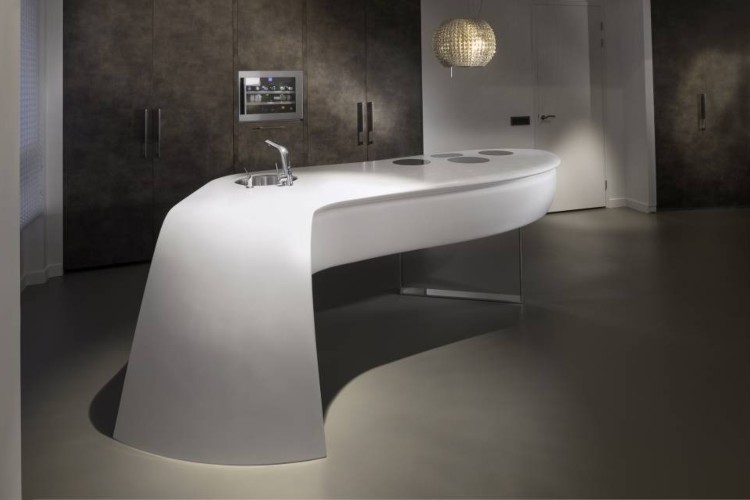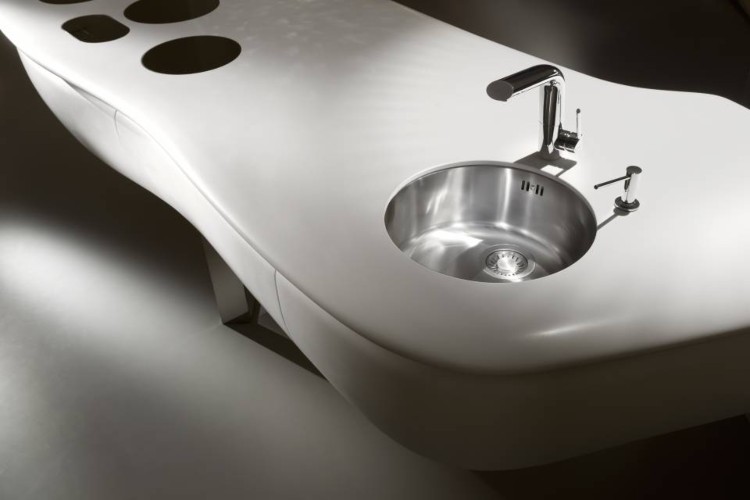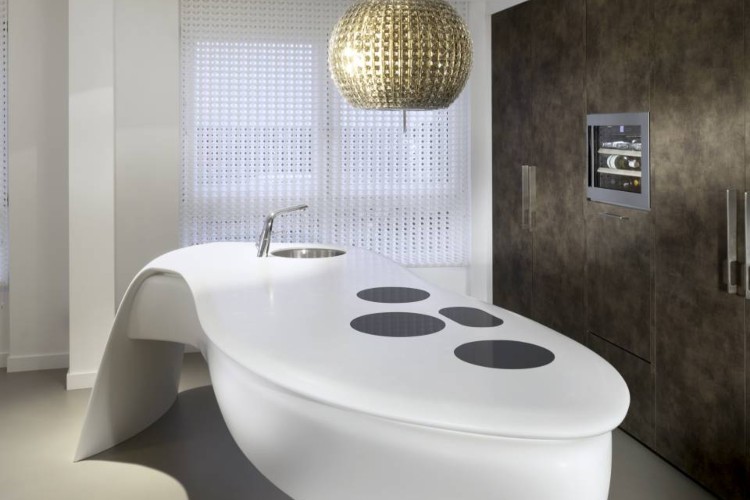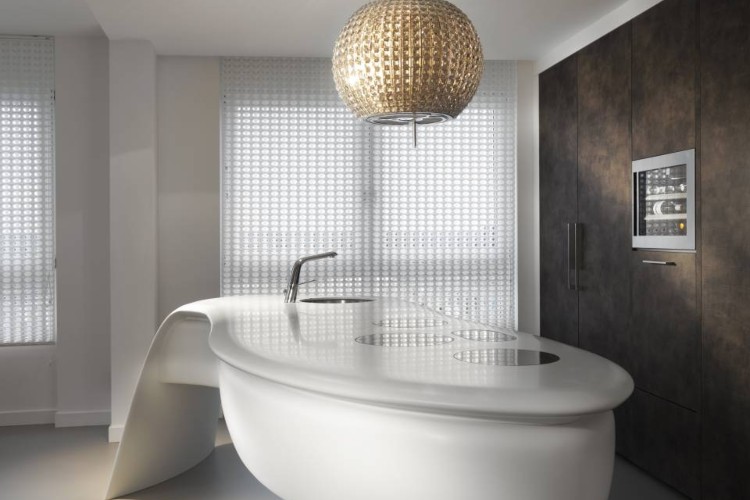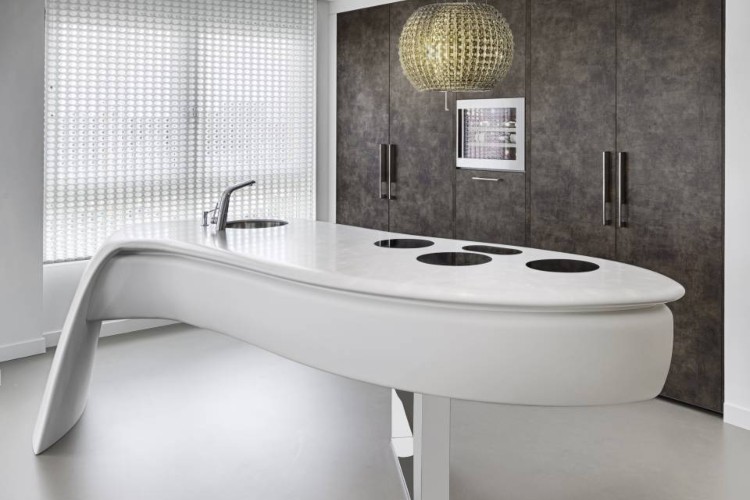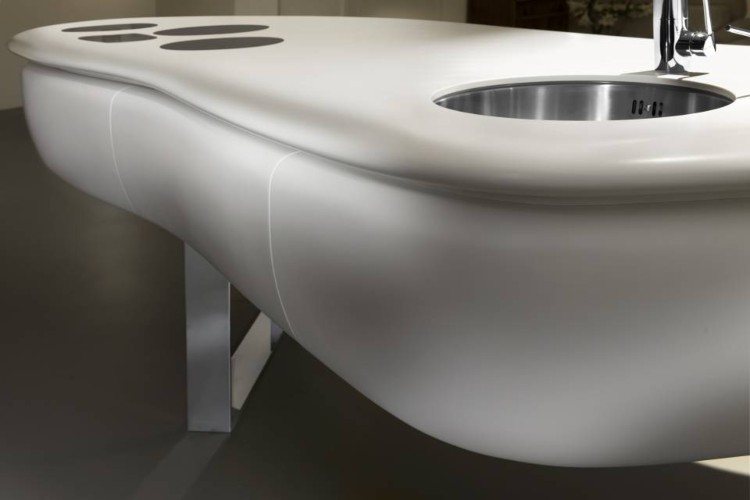 We guarantee you've never seen a kitchen like this!
Have you ever wished your kitchen was more open and spacious? As you try to make a meal for your family, have you often dreamed of a kitchen that would allow you to move around with ease and bump into things less?
This contemporary kitchen can be your perfect choice. The modern kitchen design was created by Culimaat High End Kitchens. The interior of the kitchen looks so unreal that you will think for a moment that someone has transported you to the future!
Made from sustainable and revolutionary high-quality materials such as Hi-MACS, this kitchen is definitely built to last. Given the nickname "LEAF", due to the main console in a natural shape, the entire interior defies the usual rules that come with kitchen design.
A dark but neutral green is used to add accents in this kitchen, while a sparkling chandelier warms the tones. When you look at the kitchen it may seem like all the usual appliances are not present, but the best things are always hidden in plain sight. In addition to the sink and stove, the refrigerator, oven, dishwasher and other necessary appliances are located in the dark wall.
No wonder this contemporary kitchen design was presented at the Maison & Objet event back in September. Phenomenal!