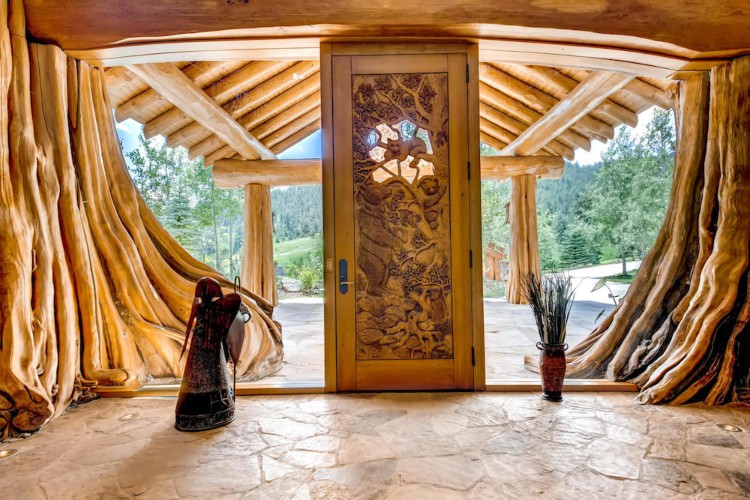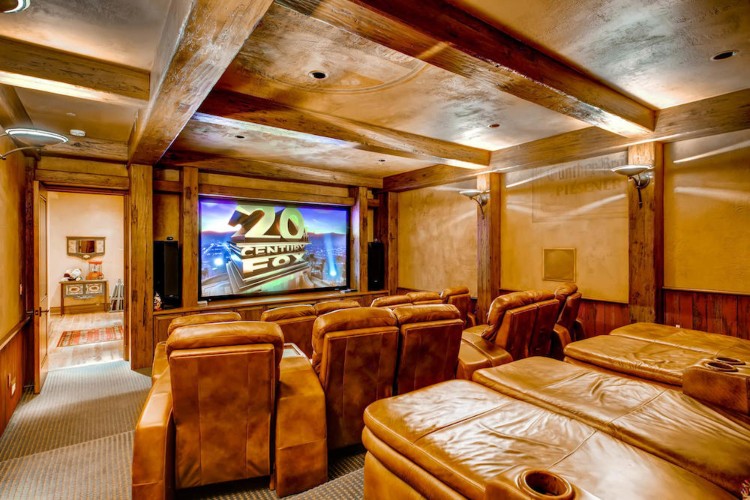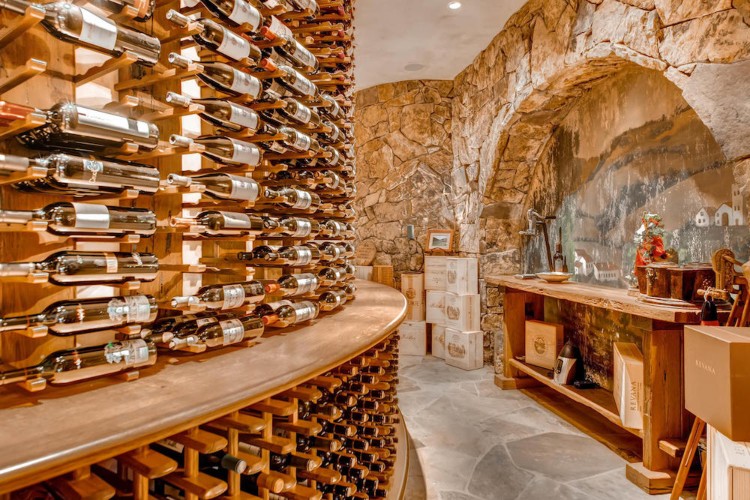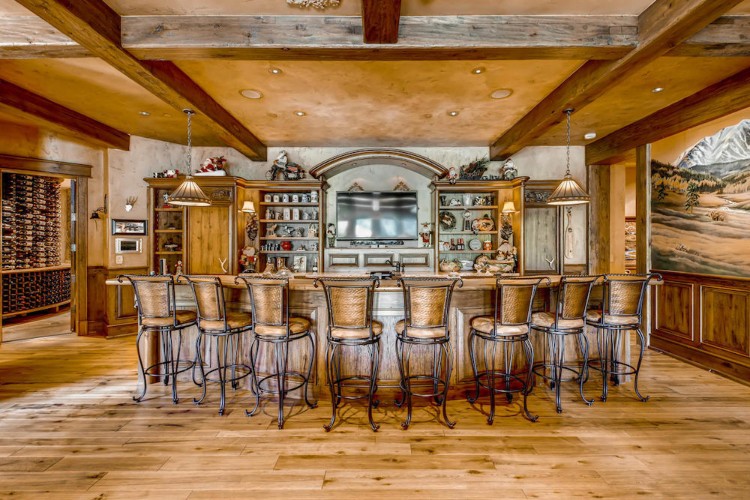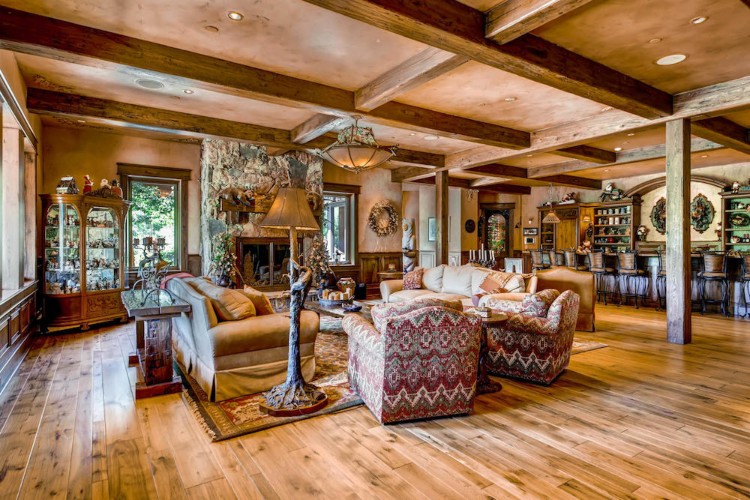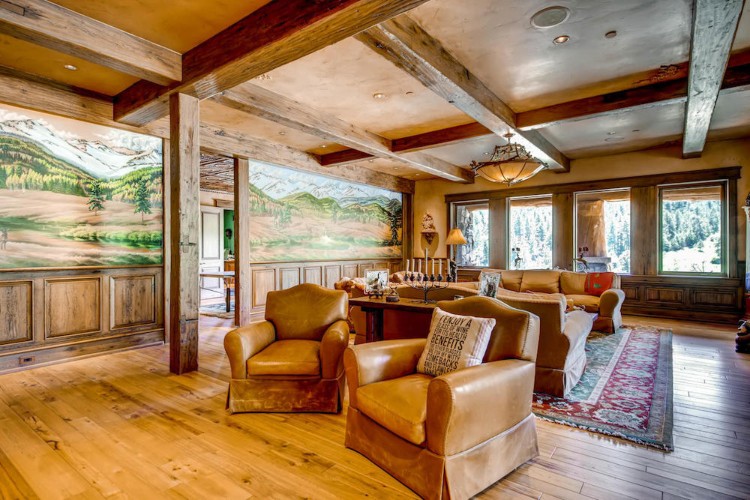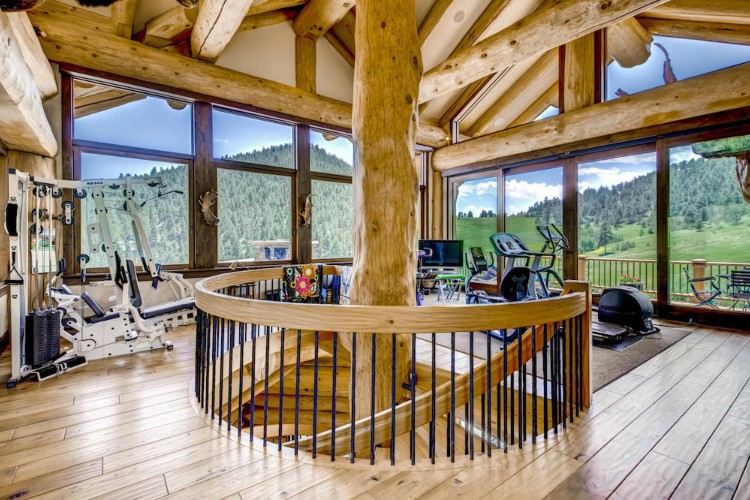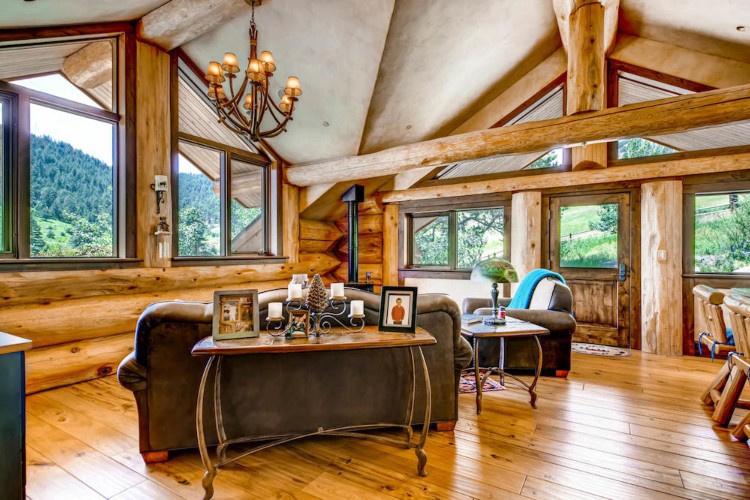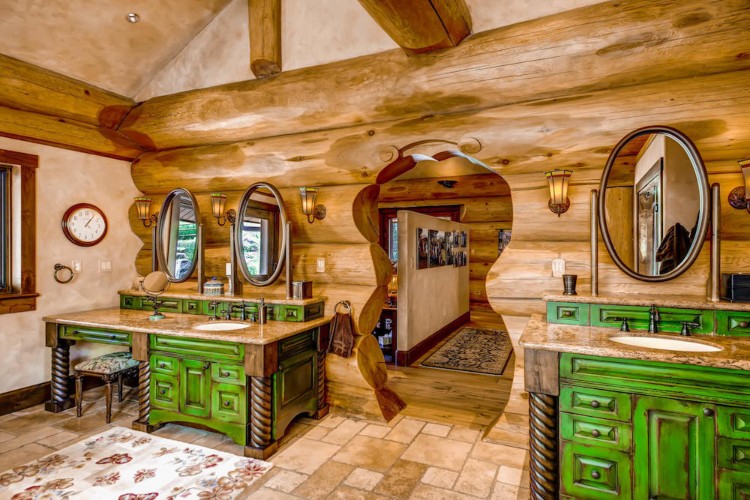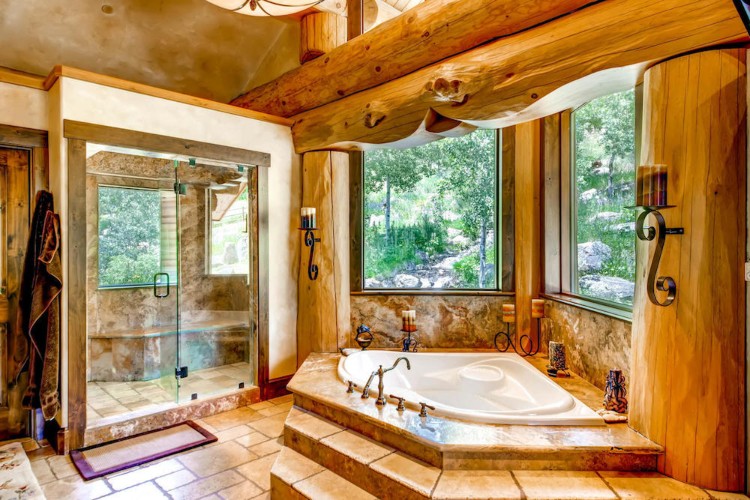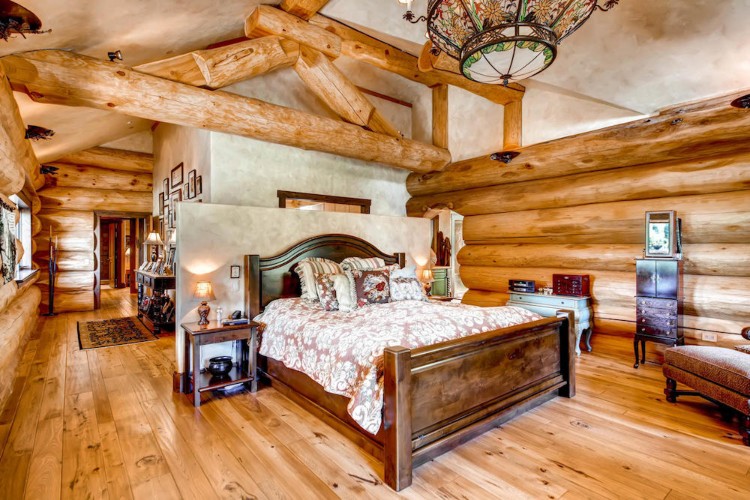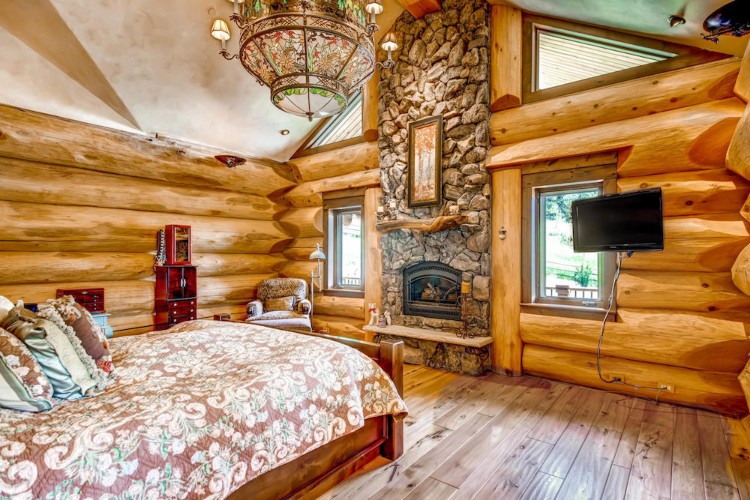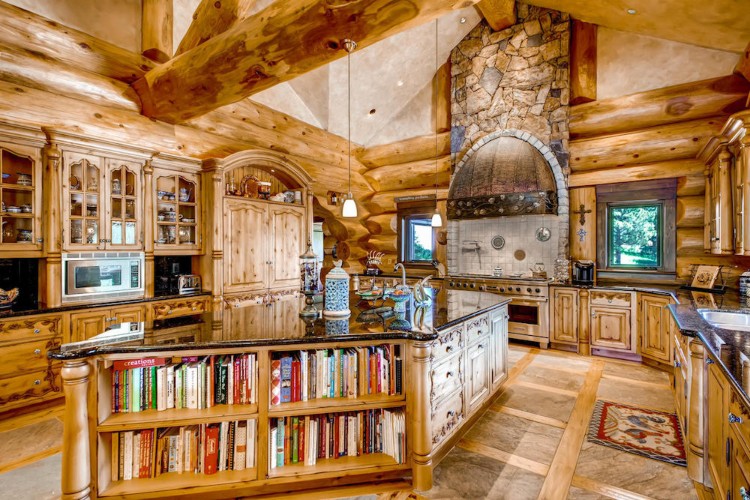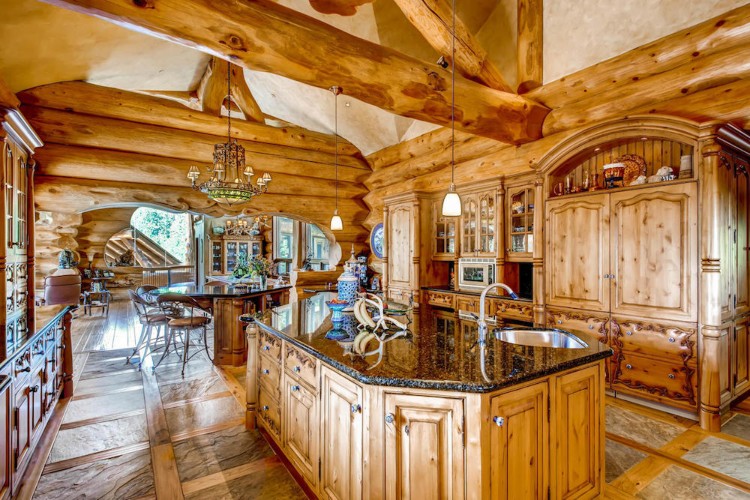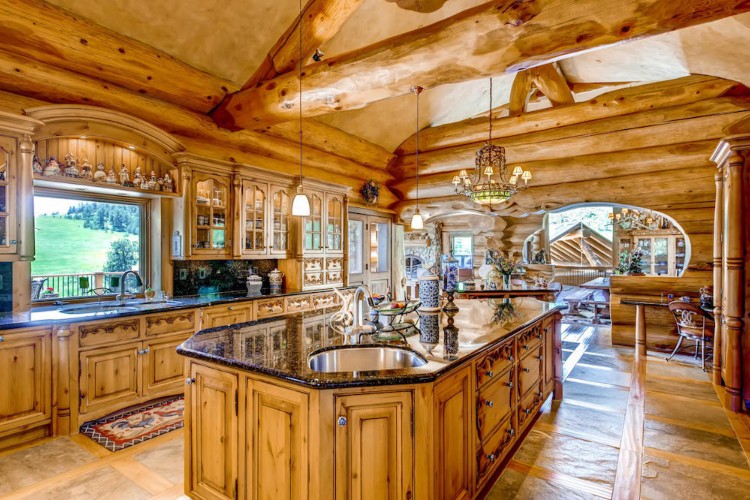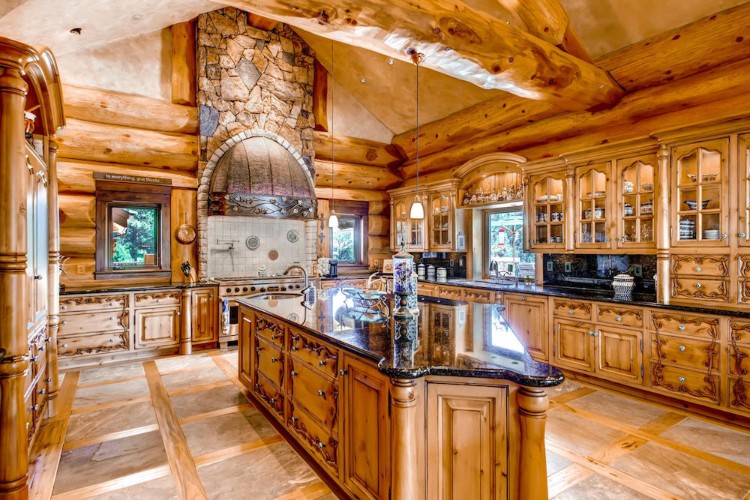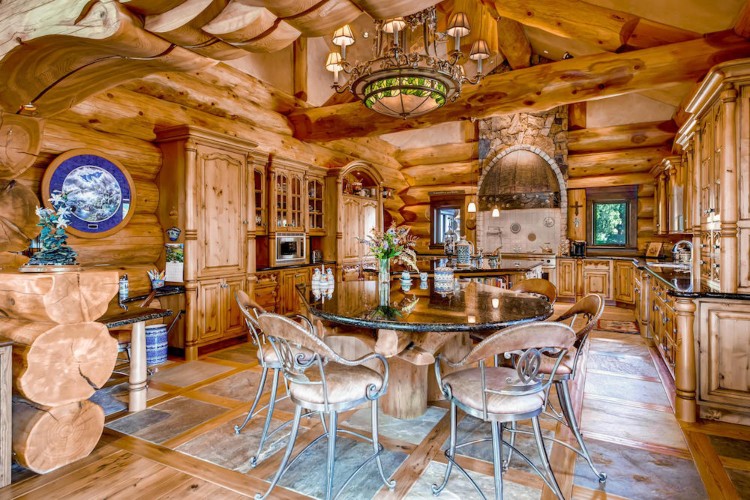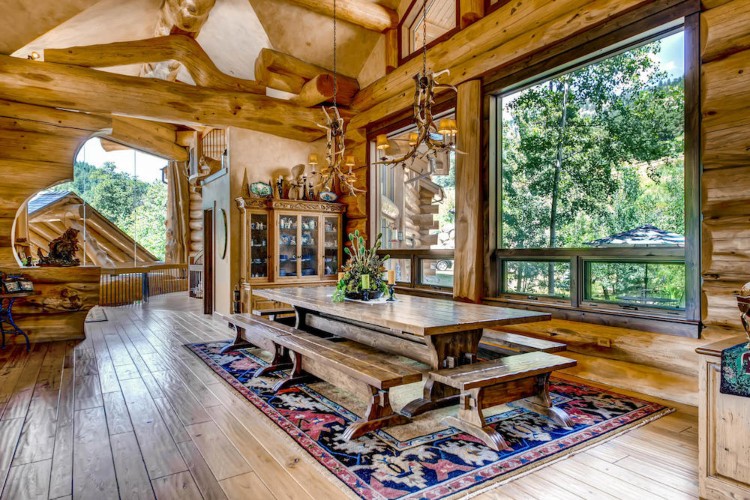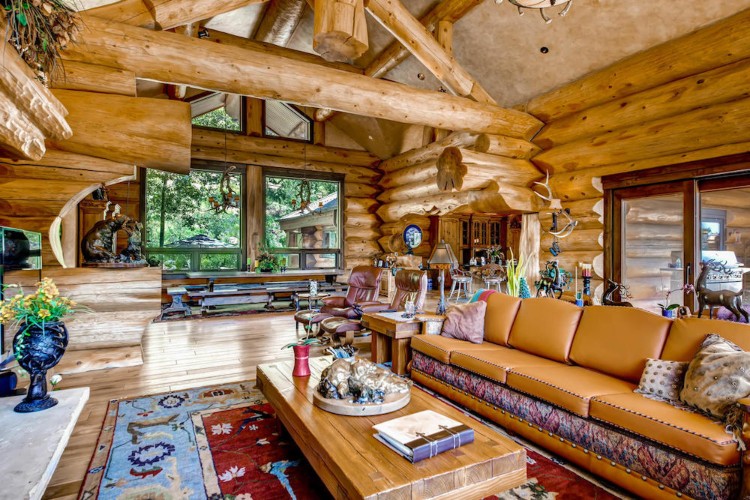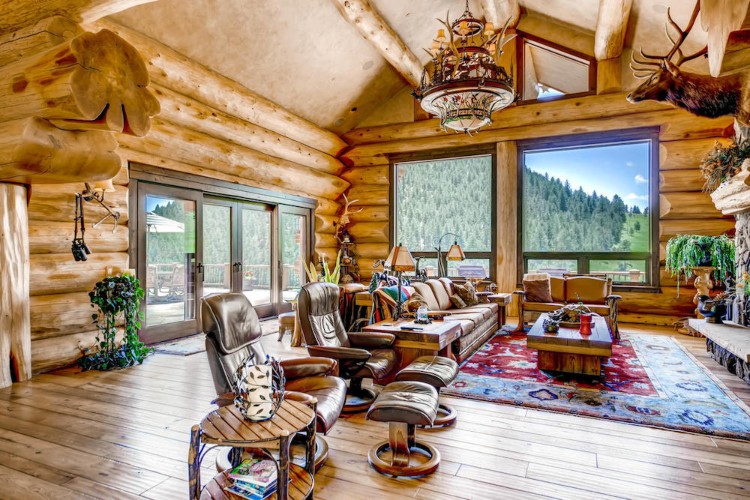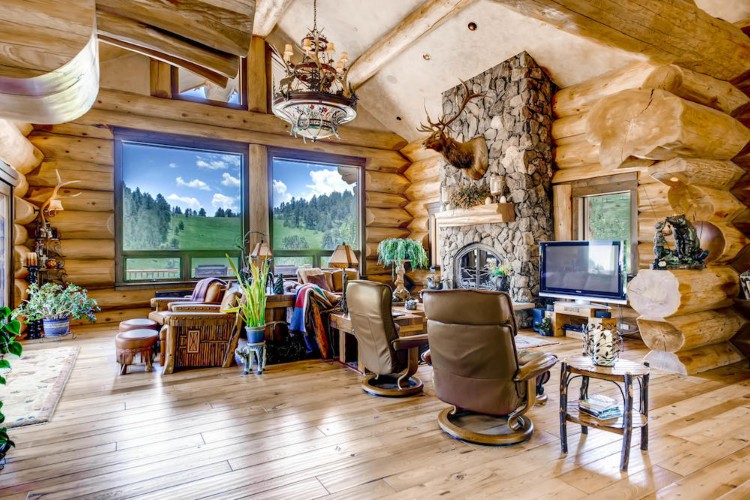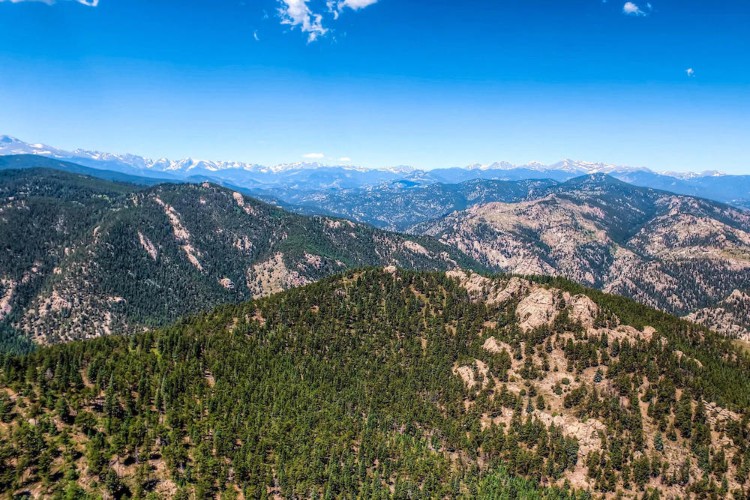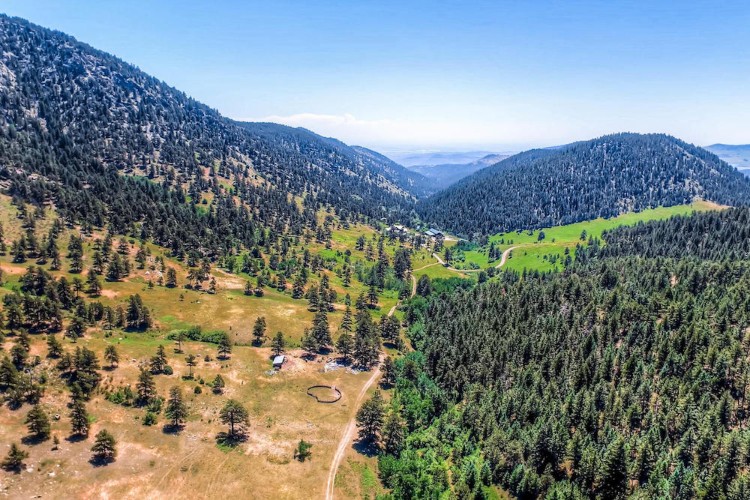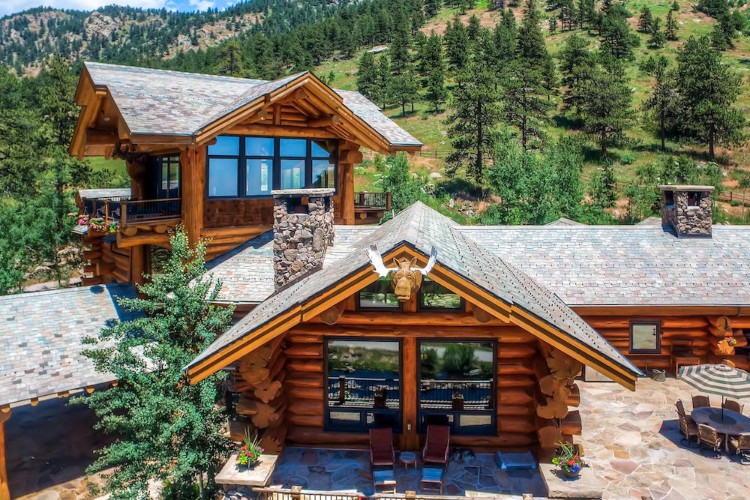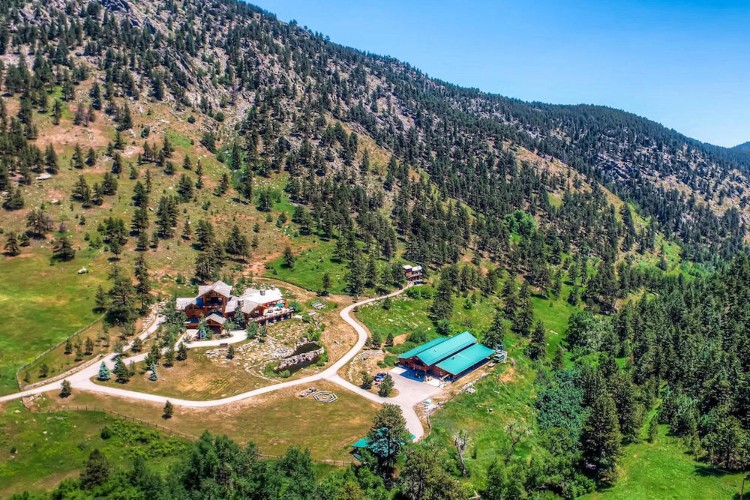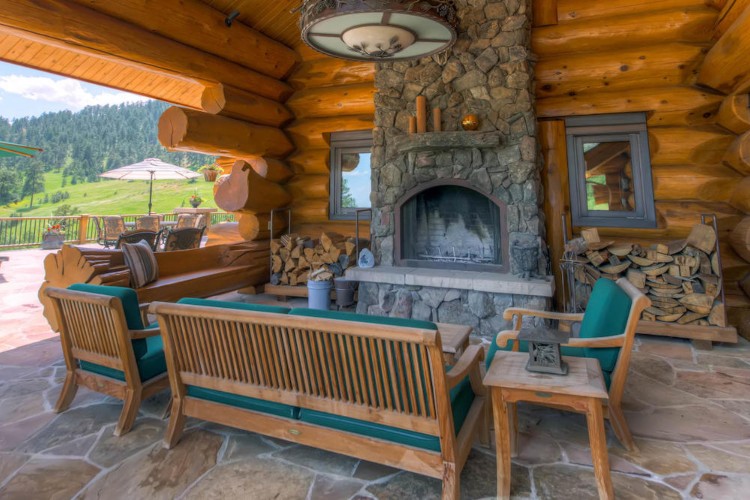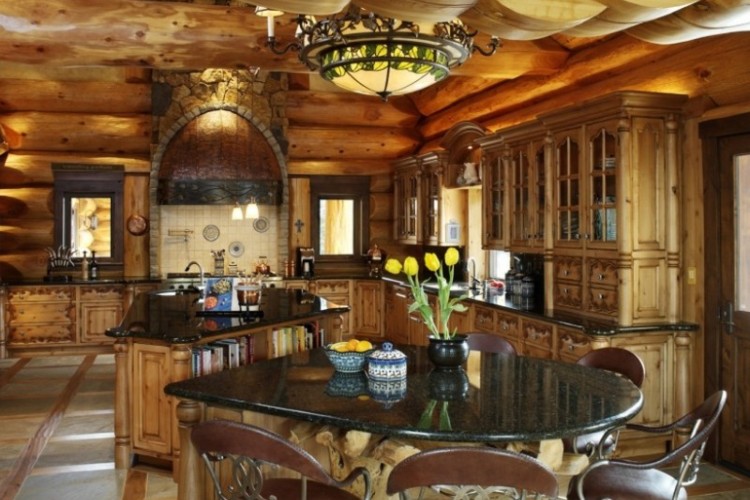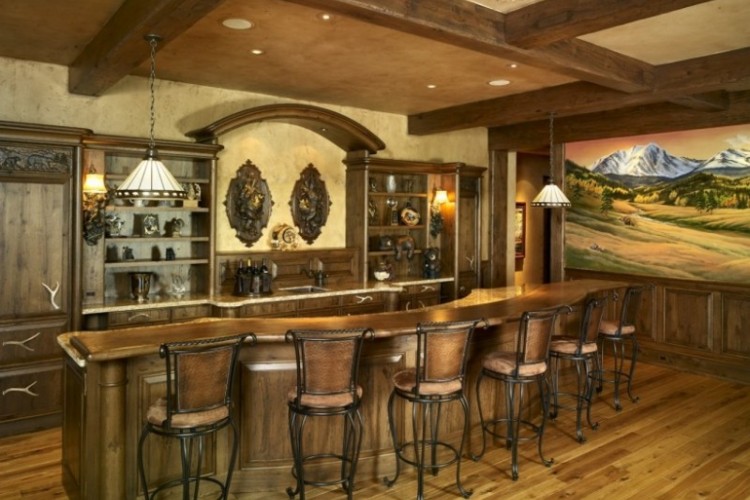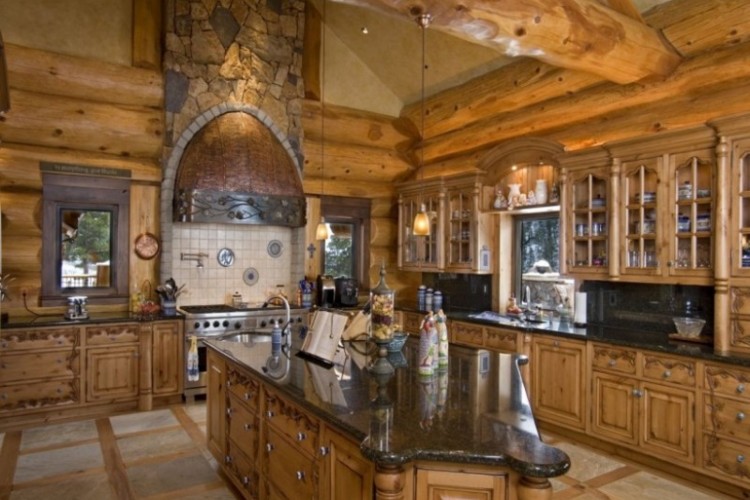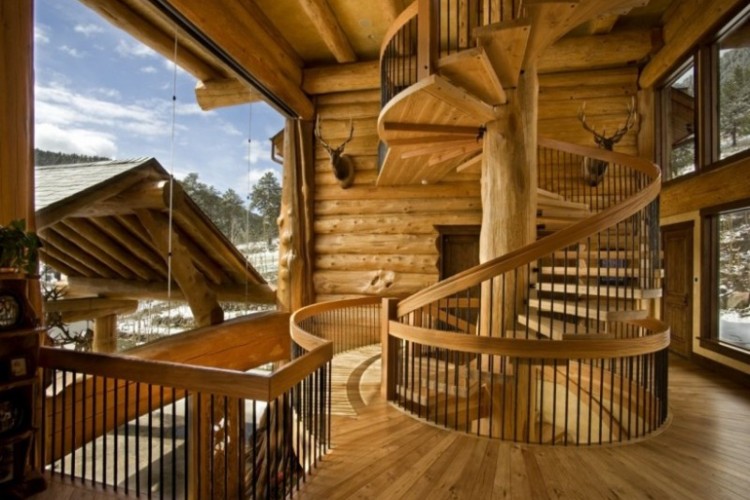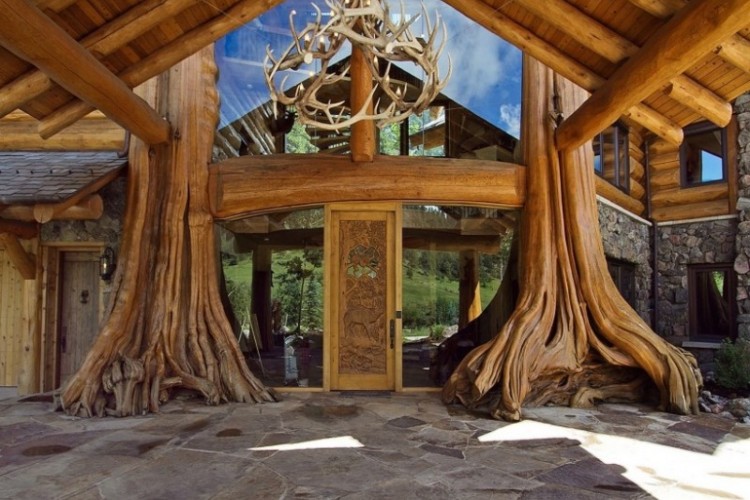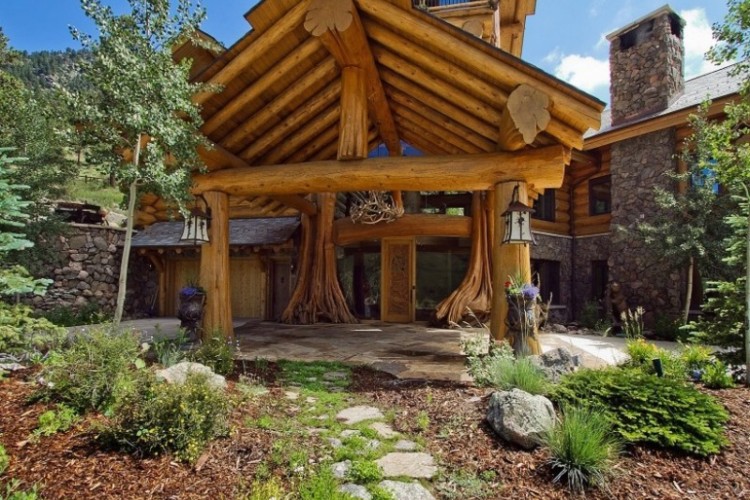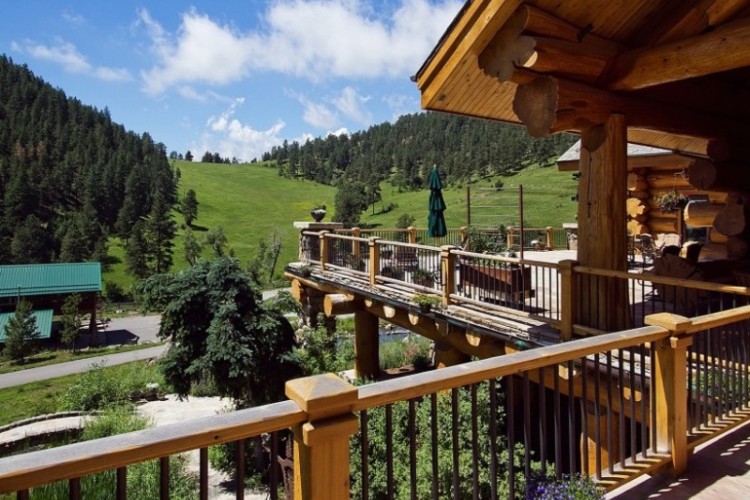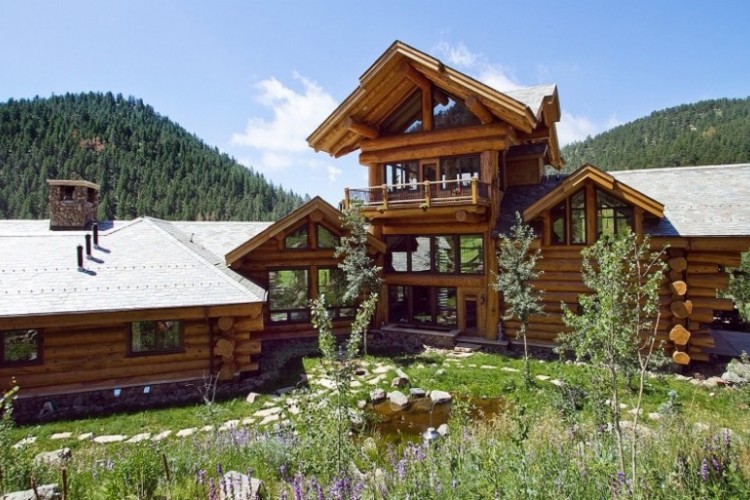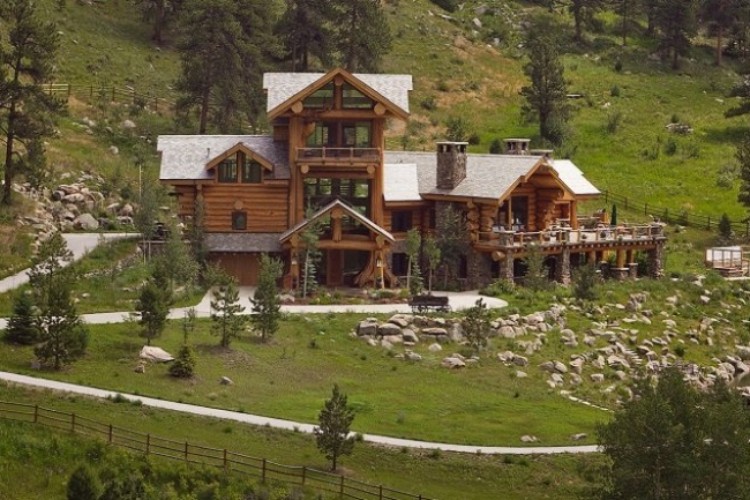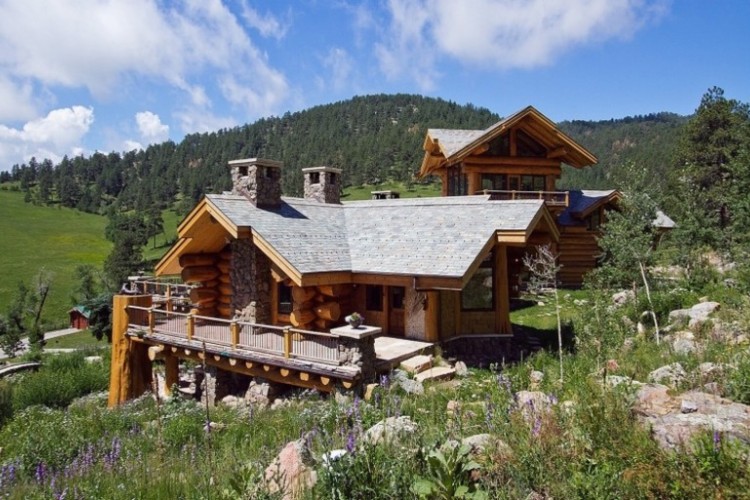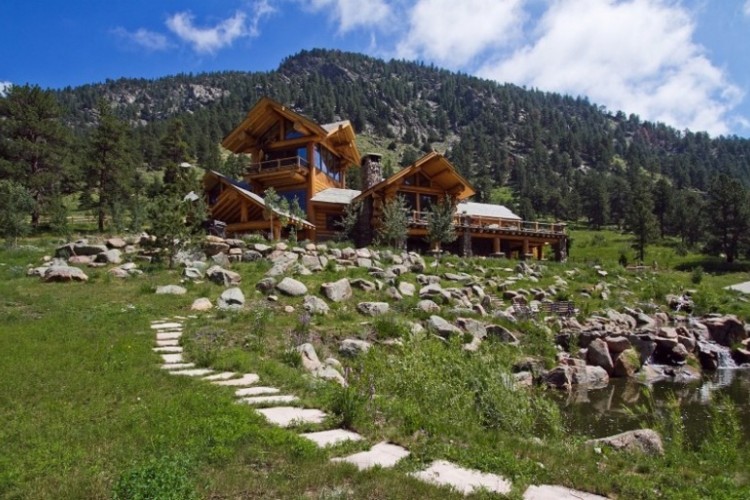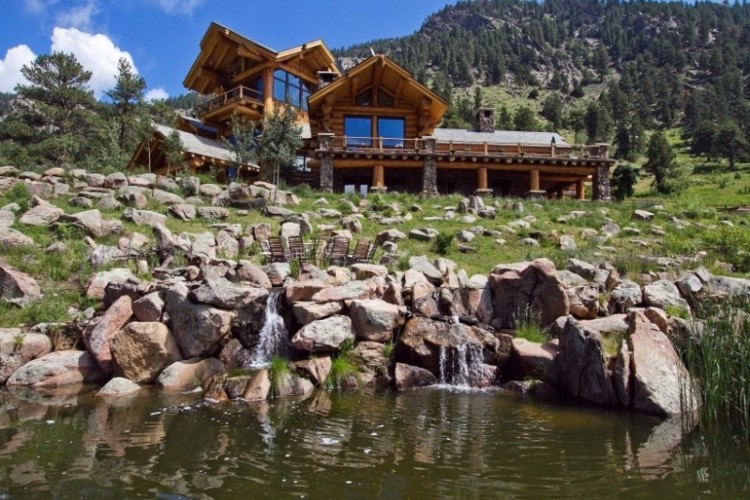 An immaculate Colorado estate just hit the market for $9 million...
Considering what this place of escape from everyday life and reality provides you, we can say that the price is really low. Every window of this villa offers an ideal view of the Rocky Mountains, and it is located on 375 hectares and has about 1,200 m2 of living space, divided into five bedrooms and seven bathrooms.
It was designed by architect Kathy Scott, and the construction was done by the Pioneer Log Homes of British Columbia company. The attention to detail in the design and construction of this cottage is simply impeccable. All wood surfaces in the interior were designed and created by the owner's personal company, Genesis Innovations.
Exquisitely decorated and hand-made kitchen elements, as well as hand-made floors are some of the amenities that await you in this cottage. The beautiful carved pieces that can be seen scattered throughout the space were created especially for this home by artist Paul Stark. This home is filled with unique lighting done by artist Peter Fillerup, with stone hearts made from ideal stones. All this contributes to the warmth and hospitality of this home.
Multiple spaces for entertaining guests include a custom home theatre, a wine cellar decorated with murals by Andre Martinez, and an amazing bar also decorated with a mural in the family room.
Within this cottage there are garages for four cars, an elevator, an audio system in all rooms and in the exterior, ideal Lutron lighting systems that give the owner the opportunity to enjoy a customized atmosphere. As for the outdoor living room, it sits on a heated platform and there is a working fireplace that can be used all year round.
As part of this property, there is also a guest house with three bedrooms, a workshop and a spacious ballroom, complete with a kitchen. Also, there are stables for horses, equipped with the best elements.
With its incredible views, private lakes, unique pieces of art, fireplaces and unique carvings, this property will transport you to a place where dreams come true.