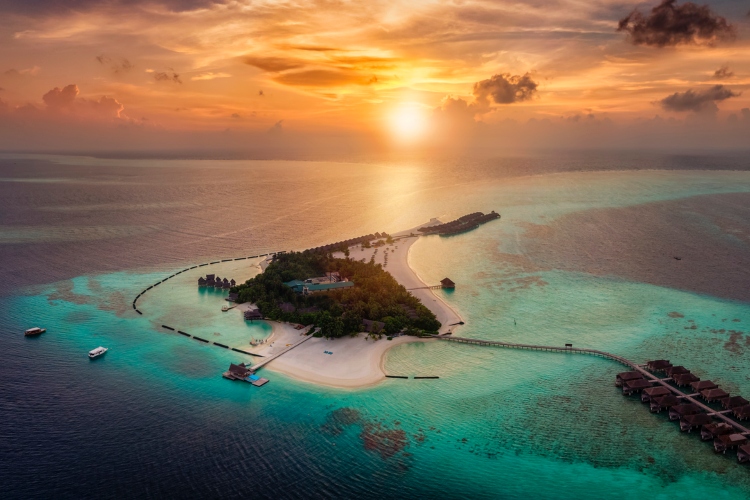 The Maldives, known as heaven on Earth, is about to become more glamorous with the opening of a luxury Dolce & Gabbana hotel.
Fashion house Dolce & Gabbana is teaming up with Saudi investor Dar Global for its first real estate debut, a collaboration that aims to combine high fashion with pristine hospitality.
Ziad El Chaar, CEO of Dar Global, expressed his excitement, saying, "We are thrilled to bring the world-renowned ambassador of the 'Made in Italy' brand Dolce & Gabbana into the world of real estate and hospitality. This partnership represents a unique interpretation of the brand's Italian spirit and reinforces our commitment to providing exceptional life experiences and investment opportunities to our clients. We are confident that this partnership will be a great success and we look forward to working with the Dolce & Gabbana brand to bring their vision to life."
While Dolce & Gabbana is synonymous with style and fashion, Dar Global is a real estate giant known for its prestigious projects in UAE, Qatar, Oman, Bosnia, UK and Spain. Some of Dar Global's notable projects include collaborations with renowned brands such as Missoni, Pagani and Elie Saab.
As of now, not many details are known about the resort as well as when it will be completed, however, this collaboration follows the trend of fashion brands venturing into the real estate industry. Giorgio Armani and Bulgari have successfully entered the luxury hospitality sector, while Jacob & Co, an esteemed luxury watchmaker, is building the world's tallest residential tower at 100 floors in Dubai.
The allure of the Maldives, often described as 'heaven on earth', combined with Dolce & Gabbana's unparalleled sense of style and luxury, promises an extraordinary experience for guests. As this project develops, fashion and travel enthusiasts are eagerly awaiting news of this exciting collaboration.
Stay tuned for more information on this fusion of high fashion and luxury hospitality as Dolce & Gabbana and Dar Global work together to create an extraordinary resort destination in the pristine Maldives.