The luxury Italian fashion house presents its latest watch campaign featuring Jessica Chastain.
Embracing the infinite possibilities that time has given us, Gucci advances its innovative watch collection in the all-new GUCCI 25H campaign, enlisting Oscar-winning actress Jessica Chastain as its main muse.
Much like the earlier incarnation of the campaign starring Idris Elba, Gucci casts Chastain in the role of "screen idol." As the actress contemplates her own perspective on time—how she dances along with it despite its mystery and lack of inference as to what time means to her—the intimate visual focus turns to a brand new watch model on her wrist.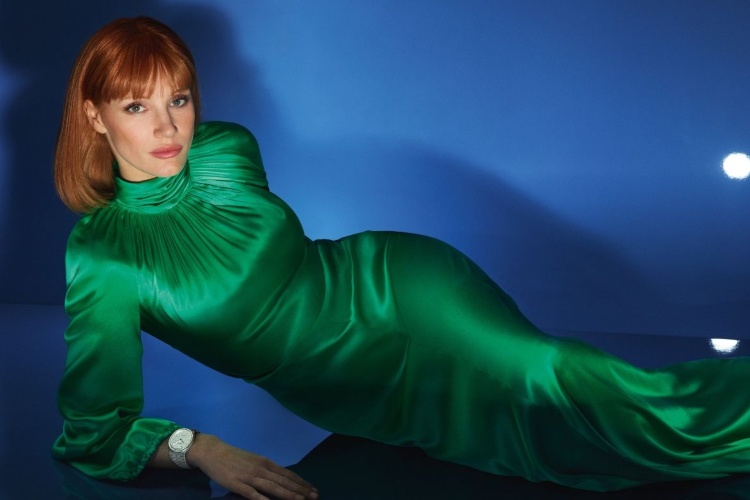 Inspired by elegant architectural forms, the GUCCI 25H watch is defined by its multi-layered, ultra-slim silhouette. As part of the campaign, Jessica Chastain wears a 40mm steel design with a diamond-framed dial. Jessica Chastain matches jewel-toned outfits while wearing this elegant piece as she poses in front of Mert Alas and Marcus Piggot.
Celebrating 50 years of watchmaking, the GUCCI 25H campaign makes it clear: no matter where you are in the world, it's always "Gucci Time".