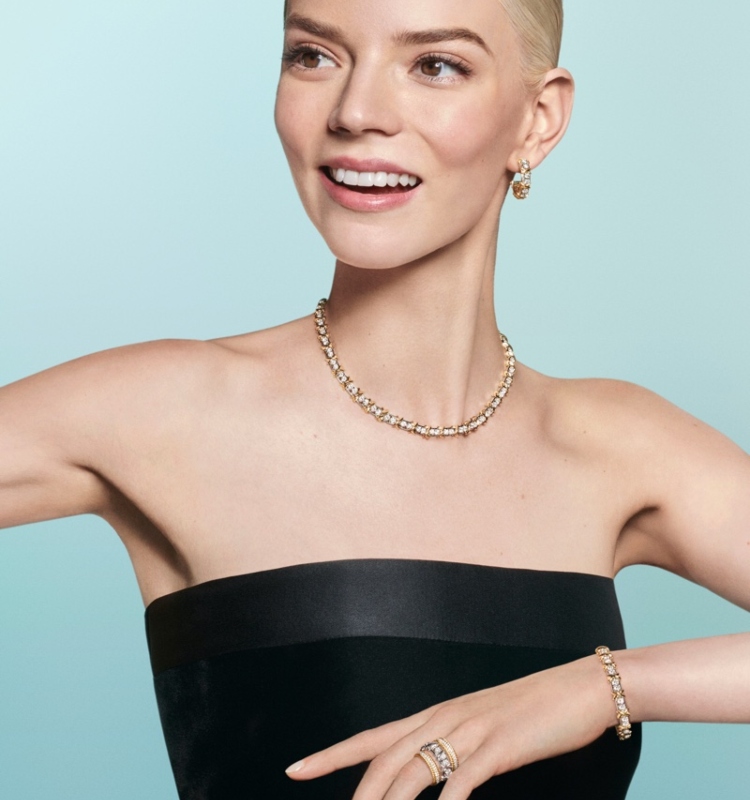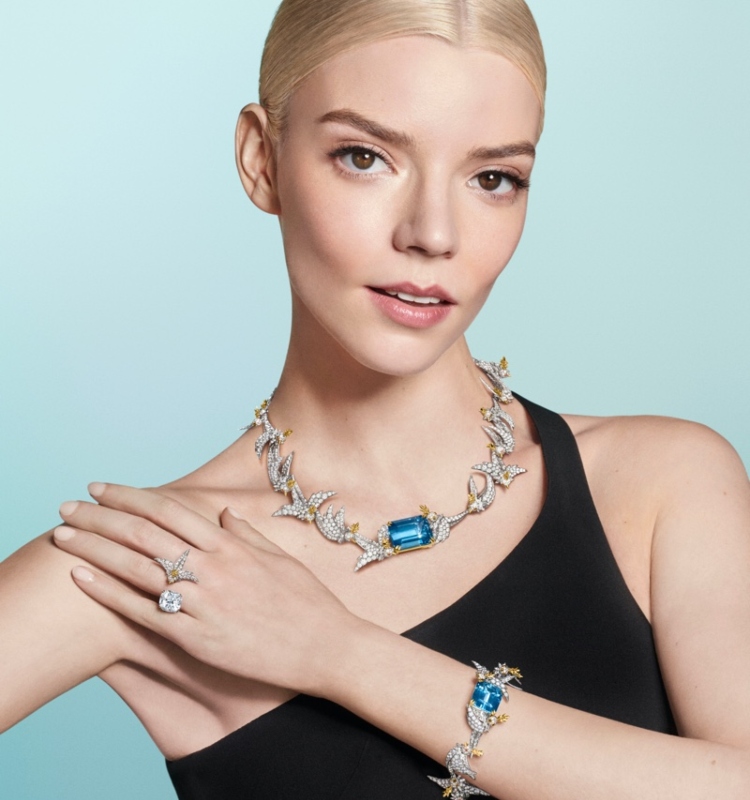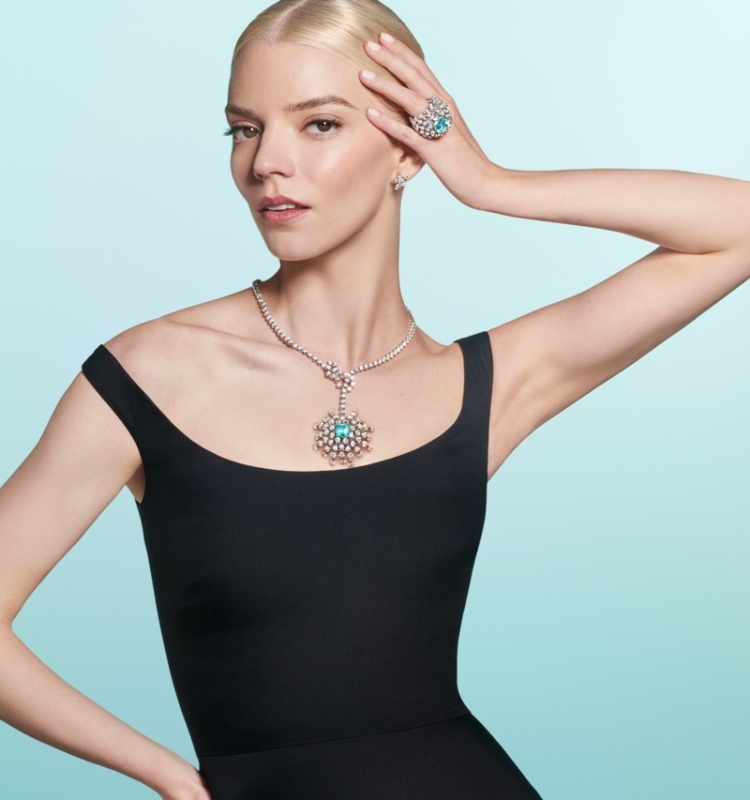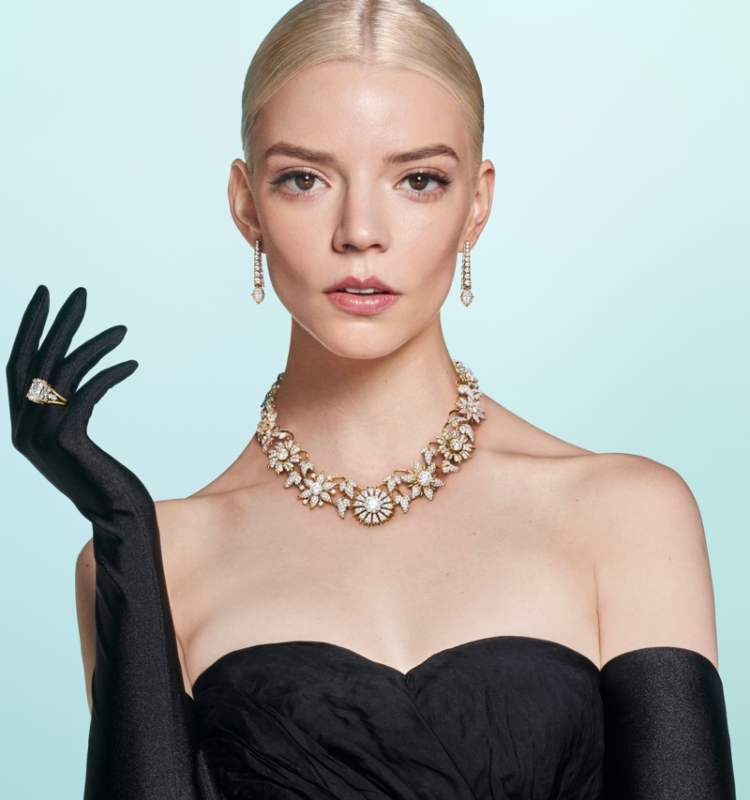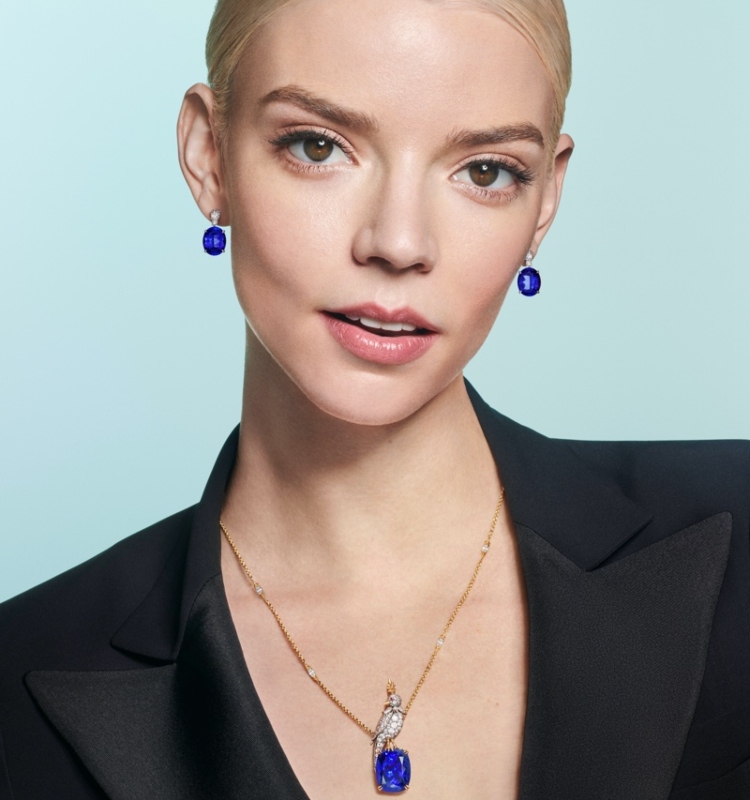 Anya Taylor-Joy, the star who has captured hearts and screens worldwide, is now capturing the essence of luxury as the new face of the Tiffany & Co. jewellery collection.
The renowned blonde actress is the face of the Schlumberger Tiffany & Co. and Blue Book 2023 advertising campaign, shot by Craig McDean.
Dressed in elegant black pieces, from one-shoulder blouses to flawless strapless creations, she embodies timeless allure. Imagine her donning long evening gloves adorned with creations like the Bird on a Rock necklace. It's as if she's stepped out of a classic Hollywood film, yet entirely present in the moment.
The rising young star is no stranger to the world of high-profile campaigns, as she has previously served as a Tiffany & Co. ambassador, leading the Knot Your Typical City campaign. She has also lent her face to a Dior Addict lipstick ad, showcasing her versatility in the worlds of fashion and beauty.
"It's a great honour to be the face of Tiffany & Co. high jewellery campaign," said Taylor-Joy in a press statement. "The house has such a rich history known for its design and craftsmanship, and I'm excited to be part of their exceptional heritage."
What truly makes this collaboration special is the union of history and modernity. Jean Schlumberger, the legendary designer, laid the creative foundations for Tiffany's jewellery brand.
Fast forward to today, Nathalie Verdeille, the Chief Artistic Officer of Tiffany's jewellery brand, is at the helm. Together, they've crafted a tapestry of vibrant figures and motifs that have been an inspiration to Tiffany craftsmen for over a century and a half.