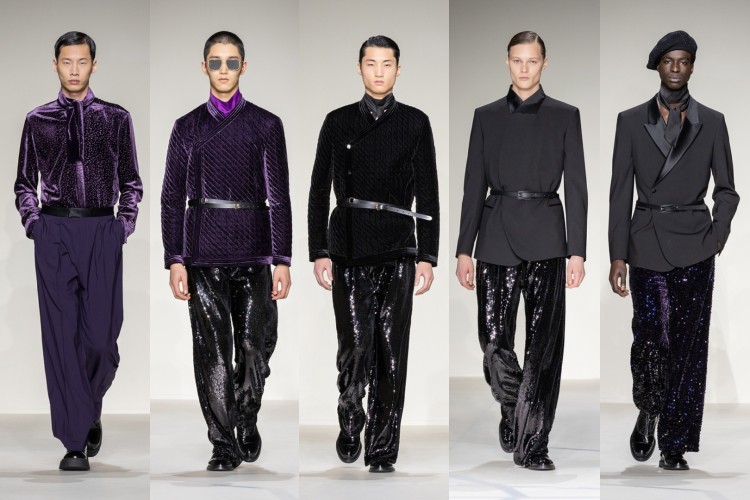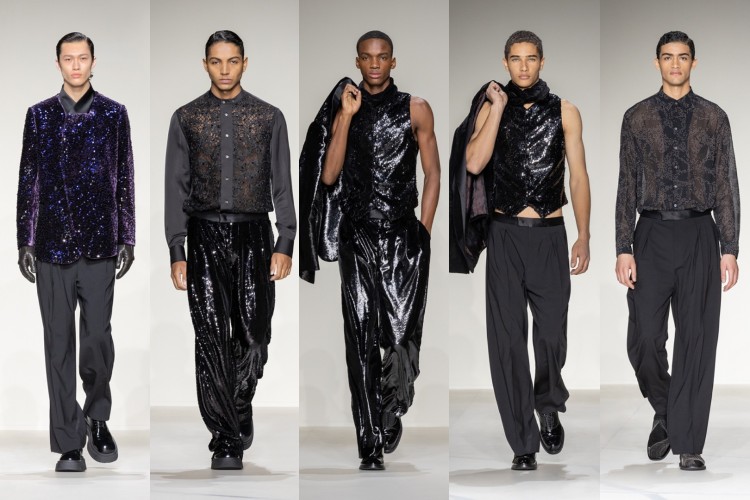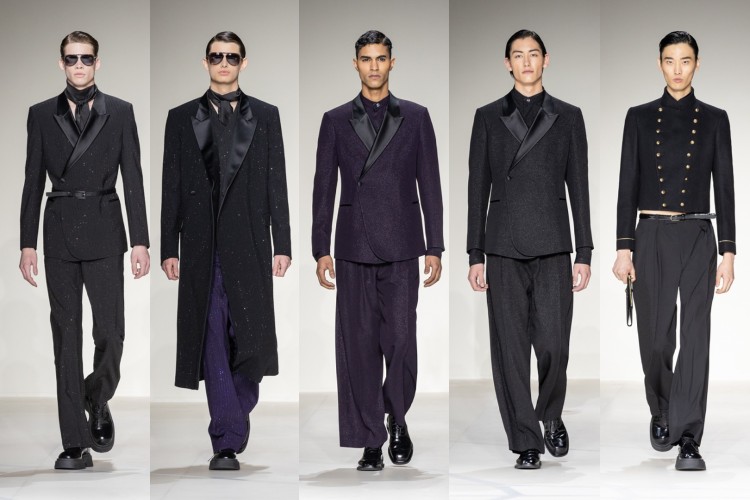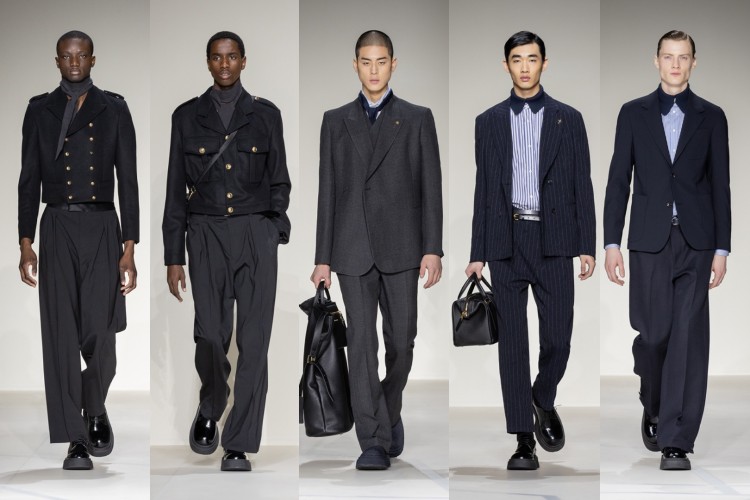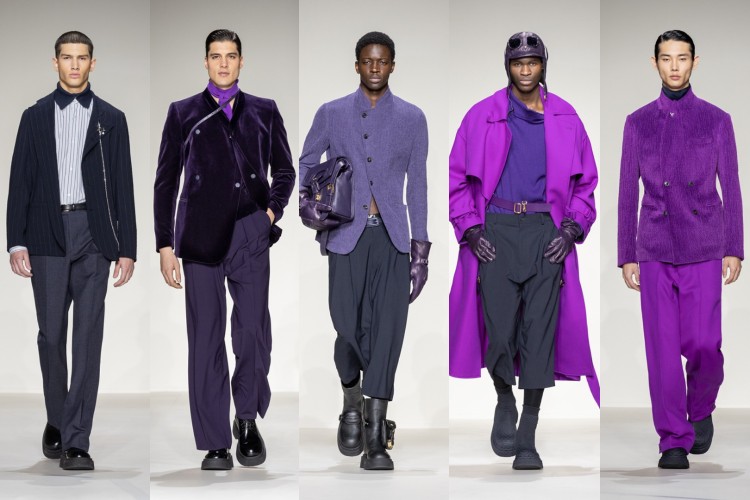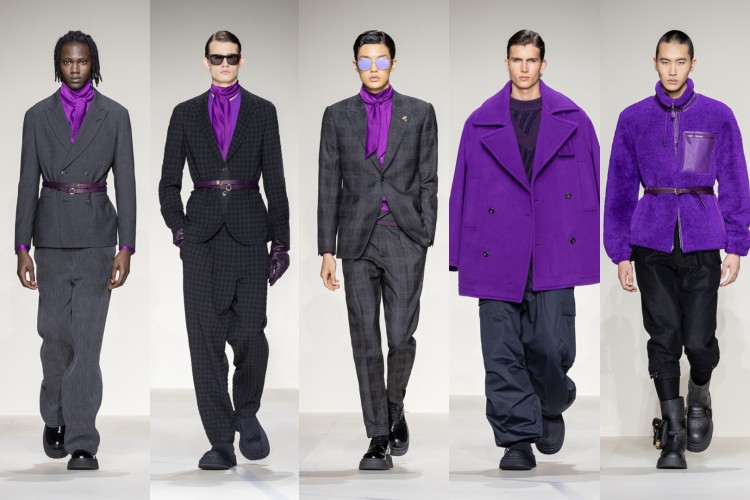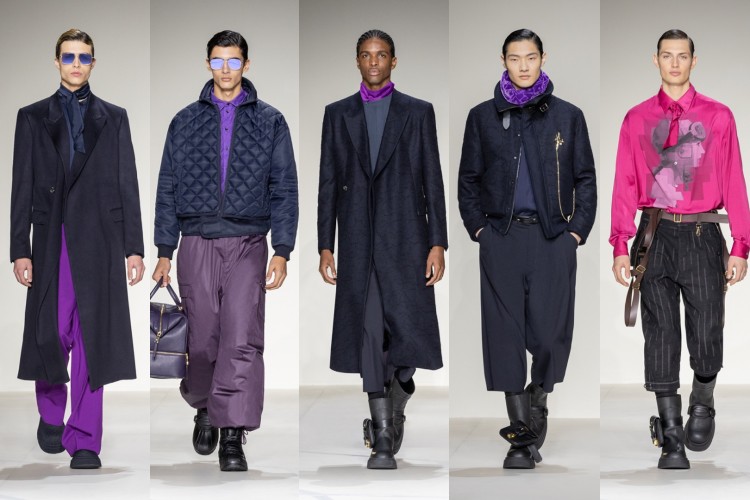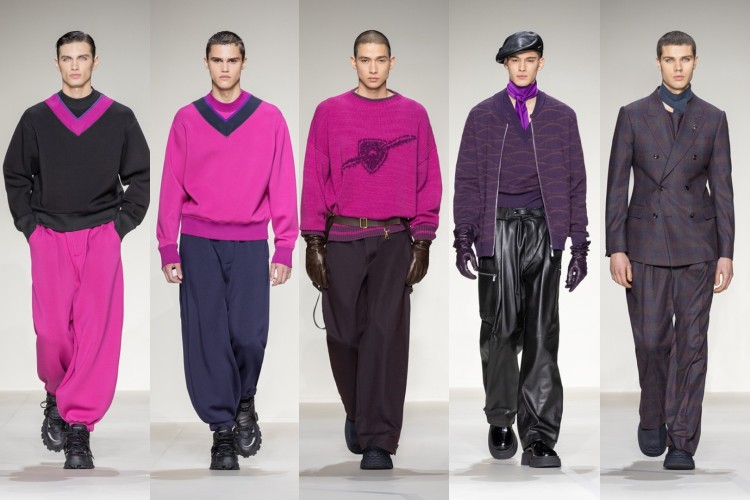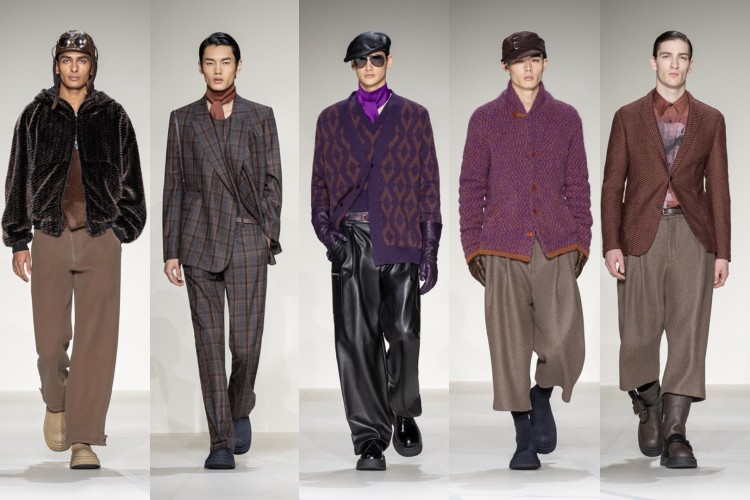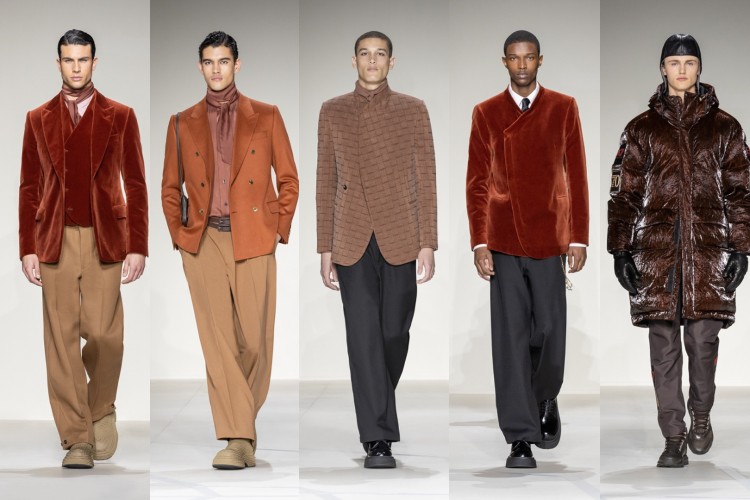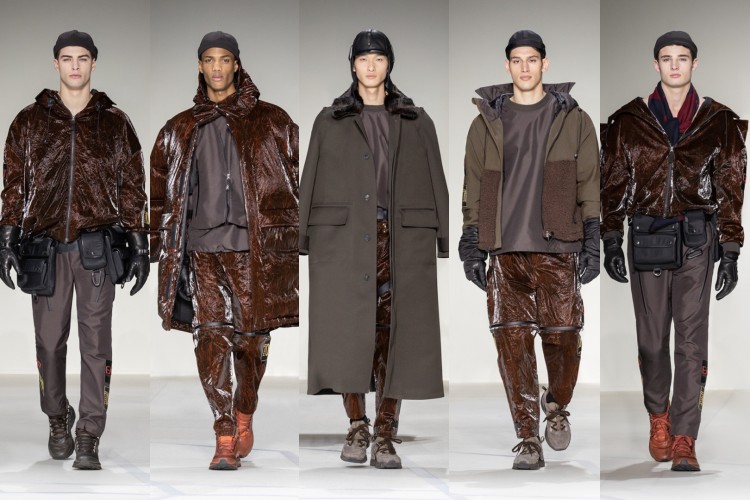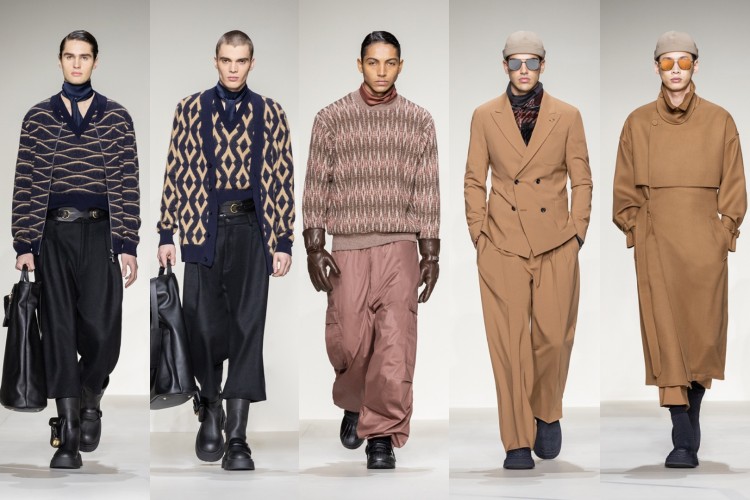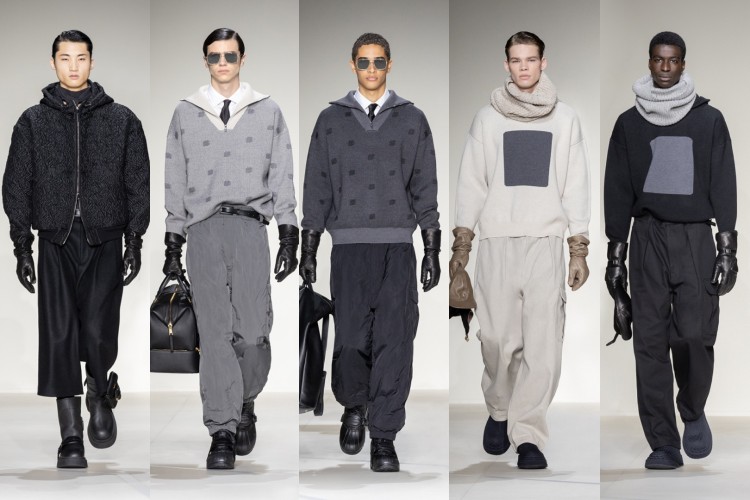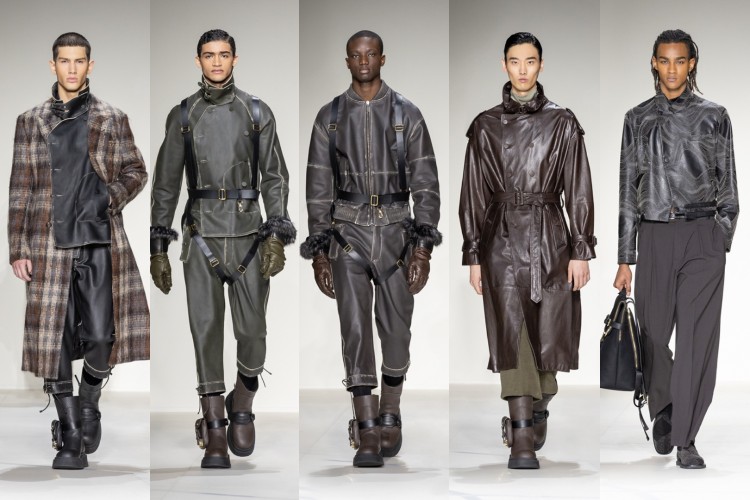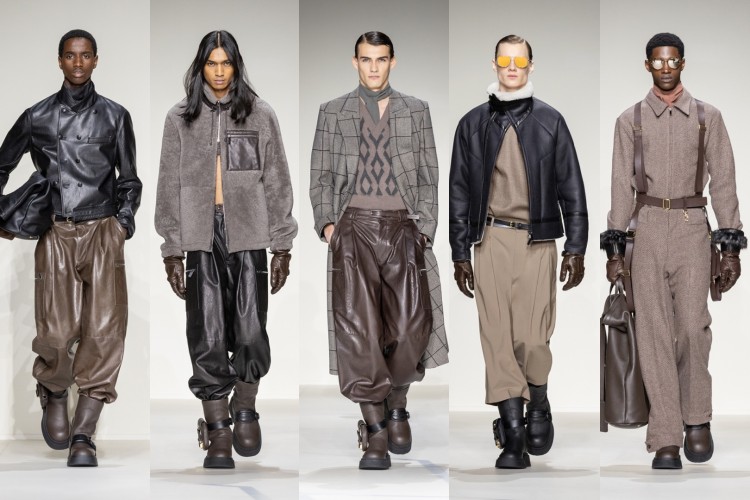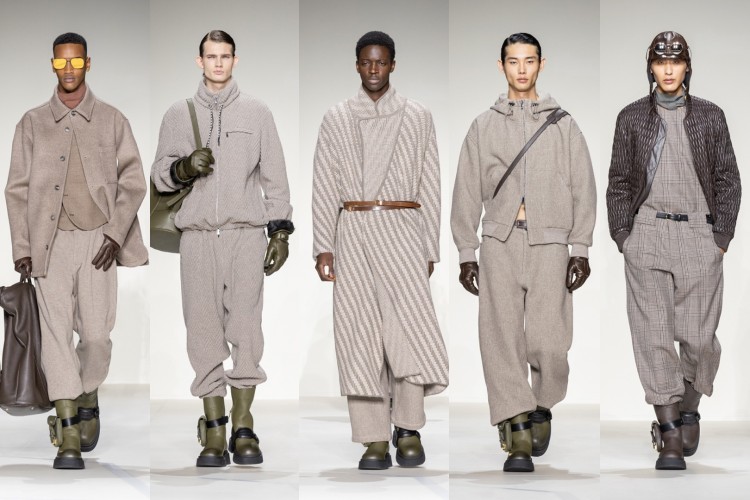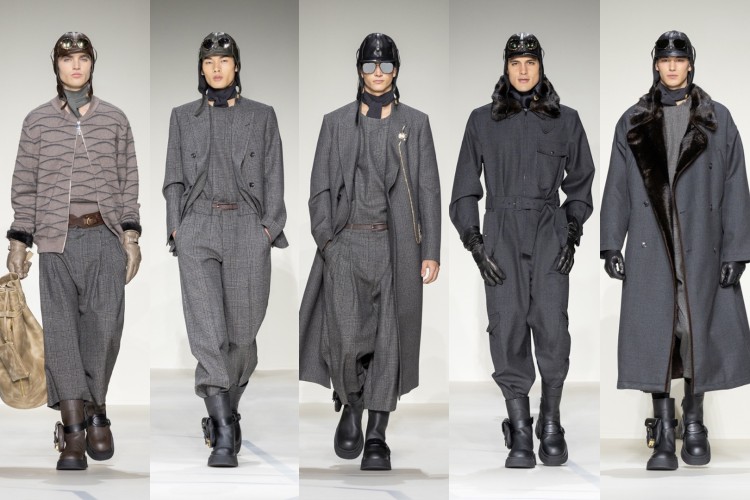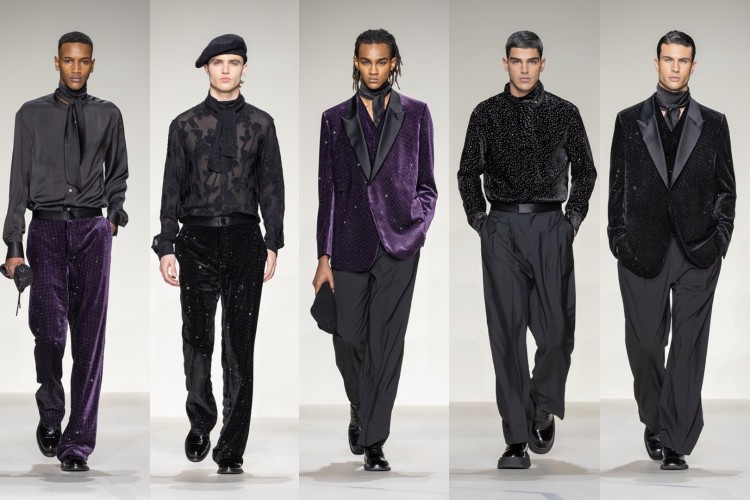 With its Fall-Winter 2023 "View from Above" collection, Emporio Armani reinterprets the spirit of the eagle and captures the deep human desire for exploration and new perspectives.
Combining the aspirational idea of magnificent views with sophisticated design, the Italian brand embarks on an exciting fashion journey full of intrigue. Harnessing the charm of expansive fall, Emporio Armani's latest menswear line draws influence from 1930s aviator style. This luxurious line is specially designed to recreate the image of the aviator, with rounded volumes and expressive designs adorned with soft yet graphic fabrics.
Emporio Armani's Fall-Winter 2023 colour palette allows us to delve into warm and comforting tones of grey, beige, caramel and rust before being punctuated by an intense flash of red and purple geranium.
Emporio Armani offers a seamless blend of classic and contemporary with its range of outerwear, from trench coats to double coats and blousons. This outfit is perfectly complemented with trousers, cropped trousers and stylish thick-soled boots. The collection flirts with casual style, reinterpreting oversized t-shirts in chic wool. Meanwhile, leather and knitwear offer a bold and luxurious appeal.
The CO-ORD style is still the ideal option for the Emporio Armani man. Bomber jackets with a vintage style, long cardigans and sophisticated waistcoats offer new possibilities for creating the iconic twinset look. As the sun sets, the Emporio Armani aviator takes on a glamorous air with sumptuous materials that add glitz and elegance.
Luxurious velvet, sparkling crystals and elegant scarves create a signature look that revels in the dark. Overall, Emporio Armani celebrates adventure and exploration with its Fall-Winter 2023 collection. The View From Above takes us on a journey that showcases ultimate elegance and nuanced sophistication.