If you are in the mood to show your romantic side with your clothing combinations this summer season, we have the perfect idea for you…
Inspired by summer, high temperatures and a feeling of carefreeness, this time we decided to show you how you can create three outfits with one romantic piece of clothing. We have chosen a feminine Zimmerman blouse that is part of their latest collection, and if you know how to style it, it opens the door for countless clothing combinations.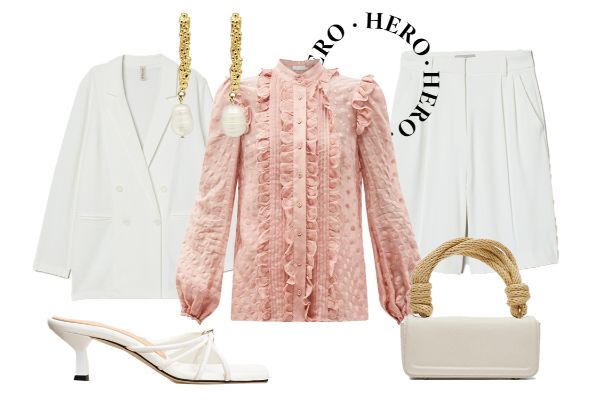 First option
Use this blouse to bring a touch of femininity to strictly tailored pieces - we suggest you choose a seasonal must-have - Bermuda shorts, to create a contemporary feel.
Blouse | Zimmermann
Earrings By Alona
Sandals | Dear Frances
Blazer | H&M
Bermuda | H&M
Bag | Zara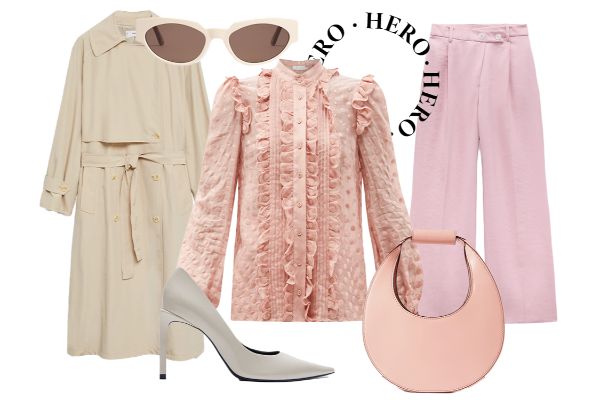 Second option
Create a tonal clothing combination, as an easy way to wear your favorite color while looking sleek. Add a trench coat and white accessories to the whole story, like icing on a cake.
Blouse | Zimmermann
Trench | Mango
Pants | Zara
Bag | Staud
Sunlasses | Shevoke
Shoes | Zara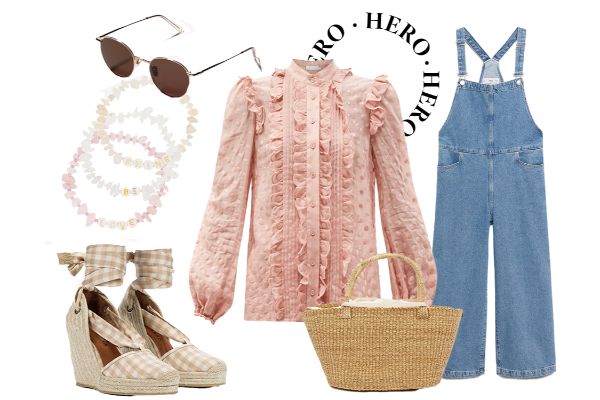 The third option
Overalls are a playful alternative to jeans - complement them with espadrilles and basket bag, to emit Jane Birkin vibrations.
Blouse | Zimmermann
Bracelets | TBalance Crystals
Sunglasses | Jimmy Fairly
Bag | Liberty London
Overalls | Mango
Espadrilles | Altuzarra