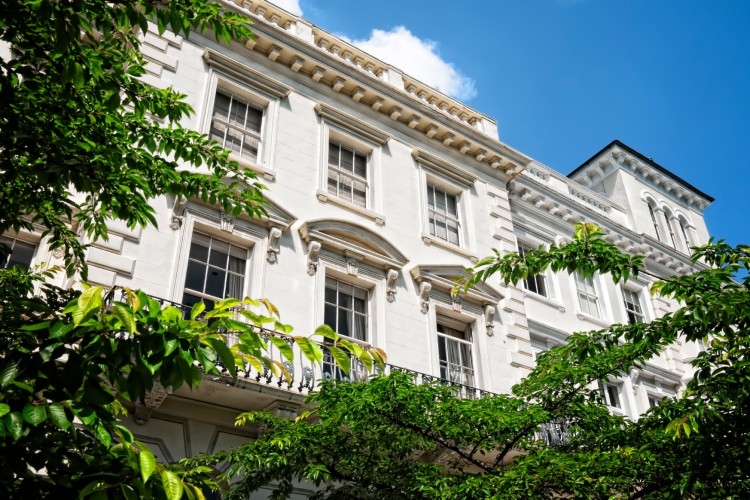 London homes are highly desirable properties. Each year, the capital welcomes new residents looking to settle and make London their new home.
Everyone will have areas in London where they would prefer to live, but some boroughs and streets are the most in-demand. The reason for this demand depends on the types of properties that are most common in those areas. For instance, some roads have larger properties with gardens and a driveway – perfect for those wanting to start a family in London.
Those fortunate enough to secure a home in their ideal area of London might have already started planning ways to decorate. Some homeowners may want to add luxury and elegance. If this sounds like you, here are a few ways to add luxury features to your London home to help emphasise elegance.
Enhance Current Features
London architecture is remarkable. Throughout the city, there are plenty of buildings that can stop people in their tracks. The same thing is applied to the houses in the capital. Many Victorian-period properties are available, which feature original details that potential buyers highly desire. If you have invested in a period property, there might be original features that you want to maintain.
When looking for ways to enhance current features, look for ways to help revive these details. Check to see what products can be used to clean the details, such as the original tiles, without causing any damage or stains. Enhancing these features by making their focal points and cleaning them till they are in good condition can be small luxury touches that help emphasise elegance and the property's age.
Add Ornamental Features
Of course, not all properties feature these intricate details. The properties that do, the quality of these details, are unsalvageable. Knowing that these features cannot be restored can be disheartening for some, especially if these details could have helped emphasise elegance and the space's aesthetic.
Should you want these intricate details, whether ceiling roses or the architraves updated, consider investing in a professional plasterer. You can easily search for local plasterers on sites like MyBuilder to find a selection of plasterers near you. With the help of professional plasterers, you can add these luxury details to any room in your property. The work they do will not only help add the touch of elegance you were seeking, but it can also help with the property's value. If this is not your forever home, the work they complete could work in your favour when the time comes to sell the property.
Careful Colour Choices
Without question, the colour choices you make within your home can help emphasise the theme and aesthetic you hope to achieve. For instance, if you aimed to create a calming space that helped encourage a peaceful state, you would likely lean towards sage greens or light blues. These colours are ideal in bathrooms and bedrooms – areas in the home where you want to create a calming and relaxed atmosphere.
Choose neutral and light colours when attempting to inject luxury and elegance into a property. These colours can help rooms feel more spacious, as the light that streams in from the vast windows reflect from the walls, creating the illusion of a grander space. Many light and neutral colours complement different furniture and textures used. As such, you can choose between light and dark furnishings while still maintaining that elegant aesthetic.
Selection Of Artwork
Lastly, artwork is one of the best ways to add elegance to a home. Artwork is a simple and effective way to elevate the space's aesthetic by helping to bring all the elements together. Choosing the right pieces is crucial to adding luxury touches to help emphasise elegance. Spend time looking through each space in your home and deciding what artwork will work well in which room. Ensure that you have measured the space so that the piece is able to fit perfectly into the space.
Aside from choosing artwork, deciding how best to display the pieces is also crucial in helping elevate the space's aesthetic. Avoid having pieces tightly fitted together, as this can come across as cluttered. Ensure there is light to showcase the piece, but not too much natural light that could damage the quality. Additionally, think of how the pieces will be secured to the spot they are in. Will they lean against the wall, or will you have them hanging? If you choose to hang the pieces, consider hiring a professional to ensure your artwork is safely secured.
Turn Dreams Into Reality
As you can see, there are plenty of ways to add luxury features to your London home. Some of the ones mentioned above can help you emphasise elegance in the space - allowing you to turn your dream into a reality. Before you make any investments, ensure that you have a plan for how you envision the space to look once completed. This will help you save time and money on spending on anything unnecessary. Instead, you can invest in the pieces and your time in helping you create your dream spaces.