Ever since the creation of the first luxury scarf in 1937, the name of the Hermès has grown and become known all over the world...
All this due to the fact that a Hermès scarf is not just an ordinary scarf, but much more than that - it is a work of art. Well, if you want to use that piece of wearable art in a slightly different way, that's possible too. Now you can use your Hermès scarf to decorate the walls of your home, with the help of the unique Hermès Scarf Hanging System.
This 90 cm scarf wall system is everything you need to display your beautiful scarf in the most beautiful way. The set includes 5 Clou de Selle magnets, four plus one spare, which will hold your scarf in place without any damage to the delicate silk fabric it is made of, as well as 5 wire attachments that hang onto wall magnets, and there are four polished and nickel-plated wall screws.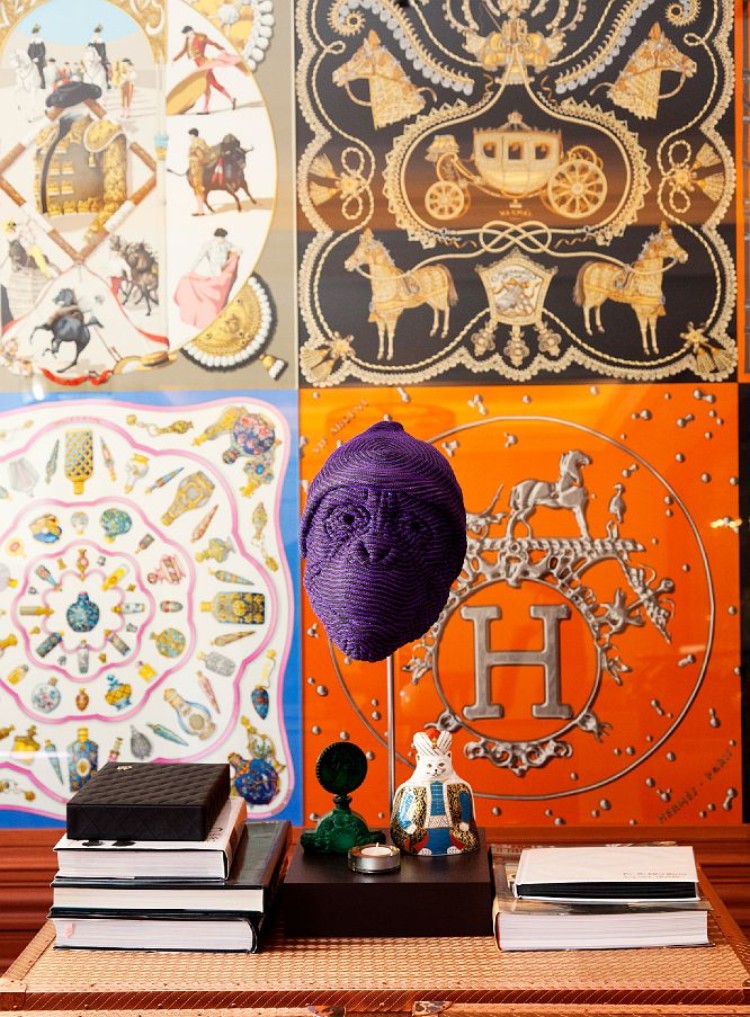 Of course, scarves are sold separately. This scarf wall hanging system can be purchased for $620, and we all already know the price of a Hermès scarf. We have to admit, this is a very expensive way of decorating the walls, although the rooms decorated in this way will gain charm, luxury, ambience and style.