The winter season is reserved for warm aromas of cinnamon, pine and vanilla, which make us feel more comfortable in our homes.
However, Diptyque celebrated the New Year by launching a new collection of scented candles that will bring a breath of spring and freshness to your home. We can all surely agree that there isn't a scent more classical than the smell of a rose, and Diptyque latest collection, aptly named Unleash the Rose, presents this timeless flower in a completely new light.
As part of the Eau Rose EDT perfume, an infusion of damascene and centifolia roses, the limited-edition collection is here to provide new fragrances for a rosy new year. Eau Rose EDT, which is now available in an exclusive decorative bottle of 100 ml, and four scented candles were also presented.
Thanks to the new extraction method, this lush bouquet of roses captures the fruity accents of lychees, together with unexpected hints of herbal artichokes and chamomile with honey, which enhances the floral intensity of the perfume.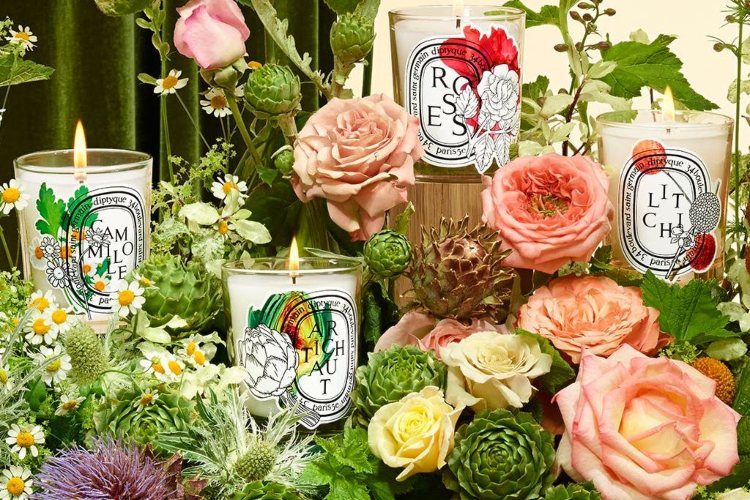 Each of the wonderful scented candles reveals a little-known fragrant aspect of the rose. Presented in glass jars decorated with graphic illustrations that represent each aroma, candles can be lit alone or all together to recreate a lush and beautiful fragrant bouquet, designed by artist and famous florist Maurice Harris.
Rose candles come in a beautiful glass jar that will especially delight collectors. The collection is complemented by candles - Artichoke, an exclusive bouquet that is floral, green and interwoven with a delicate iris accord. Then, Camomille (chamomile) honey infusion enhanced with fresh powdered violet leaves. Finally, the fragrant Litchi (lychee) which is at the same time fruity, spicy and floral.
Ready to stand up and smell the roses? The limited collection "Unleash The Rose" is now available in Diptyque boutiques and on the brand's website.